« #Vindicated!: Anthony Weiner Announces He Will Not Be Suing Ace of Spades For Defamation
|
Main
|
Top Headline Comments 5-31-11 »
May 30, 2011
Overnight Open Thread - Memorial Day Edition
It was two years ago on a night just like tonight that the infamous Memorial Day ONT happened. It shocked even veteran moron-types, brought down anger and pinch-faced scoldery from on high, and damn near got the ONT canceled.
So in memory of that debacle, for tonight only the usual ONT rules are partially suspended. So curse all you want and empty out that disgusting potty mouth of yours.
In fact there's a new rule for tonight - everyone must curse at least once in their comments. Failure will be punished by mockery until the next poor bastard screws up. It's not a flame war though. Oh and Vegas rules also apply - what happens on tonight's ONT, stays on tonight's ONT. Afterwards let us never speak of it again.
Okay actually most of the usual blog rules do apply - no racial BS, no Penthouse Letters, and no creepy sexual stuff.
Salute to Memorial Day: 'Battleground' (1949)
Here John Nolte presents the movie clip that he thinks best represents the spirit of America's fighting men and women:

Forced to choose a single moment from a single film that best exemplifies the extraordinary spirit America's fighting men and women show day in and day out in their sacred duty to protect this country, it would be this one.


Whitmore plays Sgt. Kinnie, the battle hardened leader of a small group of soldiers lost and confused in the midst of the Battle of the Bulge. Because of frostbite, Kinnie limps through most of the film as he leads the men through increasingly difficult times right up to that dreaded moment where bayonets are necessary because the ammunition's run out.

...After endless days of hell, Kinnie and the other survivors are finally out of danger and set to be relieved by fresh troops. Hungry, exhausted, and shaken to the core, they're a ragtag bunch dreaming only of a hot meal and clean sheets. Kinnie understands, though, that his men have one more mission: to put on a brave face and show their replacements a fighting spirit.
Walter Russell Mead: Why the Victory in Iraq Matters

That victory was much more than a dignified escape from a sticky predicament. The coalition victory in Iraq was a historical turning point that may well turn out to be comparable to the cannonade of Valmy. It changed the course of world history. We have not done justice to those who gave their lives in Iraq until we recognize the full dimensions of their achievement.

The story of Iraq has yet to be told. It is too politically sensitive for the intelligentsia to handle just yet; passions need to cool before the professors and the pundits who worked themselves into paroxysms of hatred and disdain for the Bush administration can come to grips with how wrongheaded they've been.
But on this Memorial Day it is not enough to remember, and give thanks, that Osama's dream died before he did and that the terror movement has been gravely wounded at its heart.

Because the dream didn't just die.

It was killed.

And it was killed by coalition forces..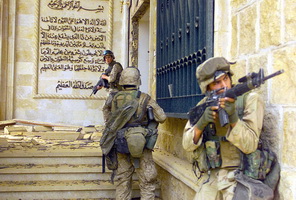 Shocker: Every Rape in Oslo, Norway in Past 5 Years Was By Non-Western Foreigners
Man those youths of unknown ethnicity sure love the rapin':

In Oslo all sexual assaults involving rape in the past year has been committed by males of non-western background this was the conclusion of a police report published today. This means that every single rape assault in the last five years, where the rapist could be identified, he was a man of foreign origin.
And complete coincidentally Oslo is about 7.5% muslim.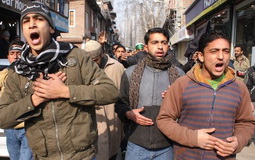 Women Giving Up on North Korea?

There are several reasons why women are leading the exodus. First, since elements of small-scale capitalism were introduced in the early 2000s, women have become more active earning money for their families in the open-air markets and as a result found themselves with more power. But after a botched currency reform in 2008 that aimed to quell small-scale capitalism, these women gave up on the regime that tried to destroy their livelihood.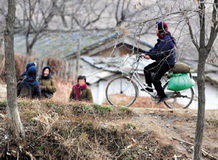 CA Puts A Wrap On Pr0n Industry
Because they've solved all the other pressing problems in the state they now have time to worry about what porn stars are wearing.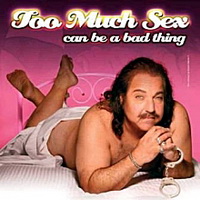 Why Video Games Suck
According to Irish stand comic, Dara Ó Briain. But of course only being able to see later parts of the game after meeting challenges is part of the appeal of video games too.

In the summer of 1941 Sergeant James Allen Ward was awarded the Victoria Cross for climbing out onto the wing of his Wellington bomber, 13,000 feet above the Zuider Zee, to extinguish a fire in the starboard engine. Secured only by a rope around his waist, he managed not only to smother the fire but also to return along the wing to the aircraft's cabin. Churchill, an admirer as well as a performer of swashbuckling exploits, summoned the shy New Zealander to 10 Downing Street. Ward, struck dumb with awe in Churchill's presence, was unable to answer the prime minister's questions. Churchill surveyed the unhappy hero with some compassion. "You must feel very humble and awkward in my presence," he said.

"Yes, sir," managed Ward.

"Then you can imagine how humble and awkward I feel in yours."
The 10 Best Sports Films
I've seen all of these made after 1965 and I can think of a few more that should have been included. But of these ten I probably like Breaking Away best. One of its best features is that there really are no bad people in the movie - well except for the cheating Italians.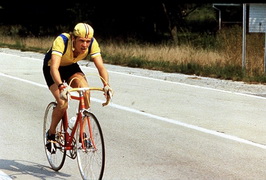 Classic Luggage
Maybe it's time to update this and work in TSA workers along teh way.

Women Feel Judged Most by Other Women When They Wear a Bikini
Nobody's harsher on women than other ladies:

Women in bikinis aren't so concerned about whether their crush thinks they look sexy or whether the guy sitting a few lounge chairs over is leering at them. They worry most about other women judging them.

In a telling swimsuit poll done by Fitness magazine, 80 percent of women said they think other women are scrutinizing them when they put on that two-piece, and 89 percent said other girls were their harshest critics on the beach or at the pool.
The Yahoo AoSHQ group. Bla bla bla. And don't forget about the Job Bank.
Tonight's post brought to you by the frozen Chosin: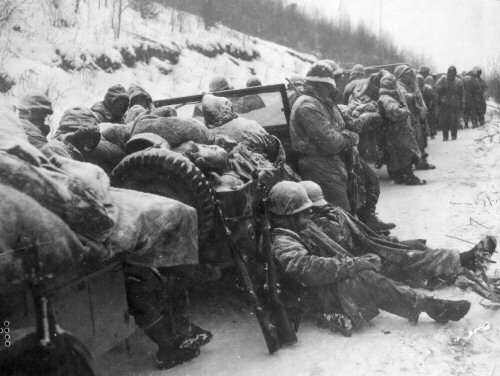 Notice: Posted by permission of AceCorp LLC. Please e-mail overnight open thread tips to maetenloch at gmail. Otherwise send tips to Ace.

posted by Maetenloch at
09:54 PM
|
Access Comments