« Rejected! Senate Votes Unanimously To Ignore Obama's Budget
|
Main
|
Preview of New Palin Film »
May 25, 2011
Overnight Open Thread
How To Pay Off Your Student Loans and Own A Mortgage-Free House In Just 3 Years
Okay this story might have a slight whiff of hippie to it but I enjoy stories of this kind where people go out and build their own homes so they can live their lives exactly the way they want to. Even if they use words like 'natural' or &ltshudder&gt 'sustainable'.
Here Ian graduated from college with $35,000 in student loans. Yet just three years later he had paid off his loans and saved up enough to build his own off-grid home. How? By working very hard, saving most of his money, and staying focused on what he wanted.
Saving was immediately gratifying, because I brought home my day's earnings in cash every night. I budgeted out what I needed to live on (rent, gas, food), and put that much in my living expenses envelope each evening. …I didn't eat out, I didn't go to bars, I replaced my big beater truck with a little beater truck that got much better gas mileage, I didn't have a TV, and I split an internet connection with a neighbor in my apartment block. I grabbed every extra shift at the bar that I could manage. It paid off. In 53 weeks, I zeroed out that student loan.
So I replaced my "Loan" envelope in the closet with a "House" envelope and went right on with the same budget. Soon the envelope filled up, and I replaced it with a shoebox. Eventually the pile of cash in the shoebox started making me a bit nervous, and I got a safety deposit box at my bank.

When my second year on the budget netted me as much as the first, I crunched some numbers and concluded that a third year would be enough to get me enough money to build the house. I informed my manager at the bar that I would be leaving on May 31st of the next year, when it had warmed up and I deemed that building season was in full swing.
The beauty of having your own place and no debts is that it gives you the freedom to follow your dreams. Or maybe no dreams at all. That's a much better, happier life than being a parasite on your parents or society at large. Now hopefully ObamaCare will get killed in the courts before Ian has to come up with the annual individual mandate penalty.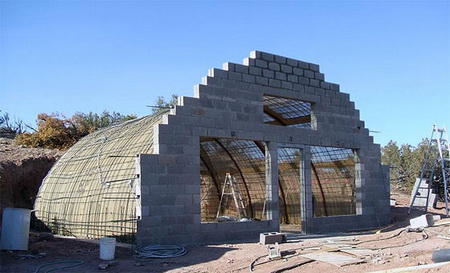 Finding Piracy's Tipping Point
Over the last few years Somali pirates have steadily increased the number and range of their attacks on ships yet the rate of successful attacks has started to fall. How come? Well the shipping companies have stopped listening to the lawyers and started listening to the crews:

What is contributing to this change? First, shipping companies have started to put aside their fears of liability and embraced the only foolproof deterrence against successful attacks – embarked armed security.
Furthermore, I've heard industry executives mention that there are rumblings that crews might soon refuse to sail in the Indian Ocean if something isn't done to protect them. The economic consequences of this sort of reaction couldn't be ignored by anyone, much less the shippers themselves. What additional armed security will do is force the pirates to seek out softer unarmed targets. Inevitably, other components of the shipping industry will have no choice but to tell their lawyers to pack sand and embrace this positive measure to protect their crews and cargoes.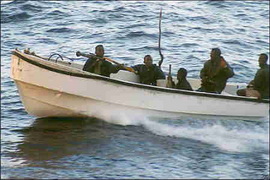 Back To The Future as a 1985 period piece?
Based on the idea that director Robert Zemeckis intentionally made Back to the Future to be a distinctly 1985 film:

I think Zemeckis and Gale knew all the timely accoutrements signifying "the present" in Back To The Future would inevitably look like 1985 within just a couple of years; in fact, they were banking on it. Zemeckis and Gale were trying to create an archetypical representation of 1985 just like they did for 1955, with its soda fountains, social repression, and subjugated black people. In this way, Back To The Future only gets better the further we get from the '80s. Everything that defines Marty McFly-how he walks, talks, acts, and dresses-acts as instantly recognizable shorthand for the year he comes from.
It's an interesting thought experiment to imagine what you'd want to include in a contemporary movies so it would exude pure 2011-ness in the future.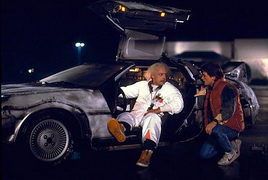 The Pentagon and Its Eternal Enemy: Rust

It scours the bottom of Navy ships, invades the crevices of Air Force jets and costs the Defense Department $23 billion a year. It's not a clandestine agent or biological weapon. In fact, it's in your home right now.

It's rust.

Apparently, rust is pretty expensive (and ugly). Fighting corrosion costs over 3 percent of the national GDP, or about $1,000 per person per year. The Defense Department estimates that it will spend $114.5 billion over the next five years on the nasty nuisance.
And rather than paint or rust-proof equipment every year the military is looking into other options:
While the military is looking into more coating options – from aluminum- to polyurethane-based waterproofing – there are some alternatives. Cathodic protection is an electrochemical process that prevents corrosion entirely, and superfinishing is a surface treatment process that prevents damage from friction.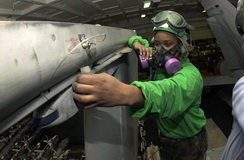 Happy Birthday Star Wars
On this day in 1977 George Lucas premiered a sci-fi movie that the studios figured might break even at best.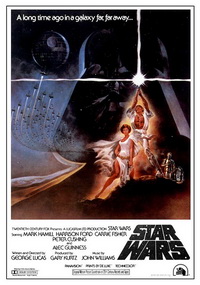 8 Crazy Interview Questions Routinely Asked By Large Corporations
Well I've never encountered any questions like these but I have had interviewers ask me to derive formulas or pseudo-code up a standard algorithm. And of course there's always the FizzBuzz test.

How To Tie Your Shoes
Yup - you're doing it wrong.

Are You Wearing A Dress?
Many women mistakenly believe they're wearing a dress when they're not. Take this quiz and find out.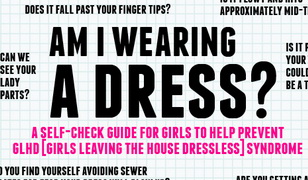 The Difference Between Men and Women
Explained via tennis players.

Tonight's post brought to you by the littlest Hawaiian pirate: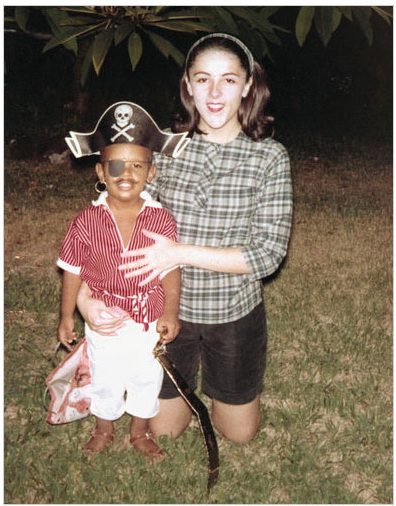 Notice: Posted by permission of AceCorp LLC. Please e-mail overnight open thread tips to maetenloch at gmail. Otherwise send tips to Ace.

posted by Maetenloch at
09:55 PM
|
Access Comments