« Democrats Win NY-26 Special Election
|
Main
|
Breaking: DOJ Green Lights Prosecution of John Edwards for Campaign Finance Violations Related to Affair Cover Up »
May 24, 2011
Overnight Open Thread
Courtesy of ruminations.com where people can post their Jack Handy-esque thoughts. Here are a few selections:
1. I wish Google Maps had an "Avoid Ghetto" routing option.

2. More often than not, when someone is telling me a story all I can think about is that I can't wait for them to finish so that I can tell my own story that's not only better, but also more directly involves me.

3. Nothing sucks more than that moment during an argument when you realize you're wrong.

4. I don't understand the purpose of the line, "I don't need to drink to have fun." Great, no one does. But why start a fire with flint and sticks when they've invented the lighter?

21. Whenever someone says "I'm not book smart, but I'm street smart", all I hear is "I'm not real smart, but I'm imaginary smart".

43. When I meet a new girl, I'm terrified of mentioning something she hasn't already told me but that I have learned from some light internet stalking.

48. I keep some people's phone numbers in my phone just so I know not to answer when they call.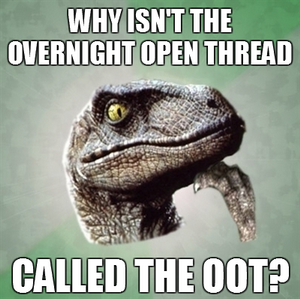 Israel and The Elephant in the Room
No politician in the West seems willing to admit that the Palestinians are a ruined people who will never settle for less than the destruction of Israel.

The Palestinians are particularly encouraged by the success of their efforts to make it acceptable for Palestinian women and children to die for the cause. Palestinian governments have been running media campaigns encouraging this for over a decade. The message has become more and more blunt in the last few years.
Israelis recognize all this, and are appalled at how so many in the West are either ignorant of these realities, or simply refuse to believe it. There's a comprehension gap here that the Israelis fear will lead to serious attempts to destroy Israel and kill lots of Jews. After World War II, most Jews said "never again" (to mass murder like the Nazis engaged in against the Jews.) But here it is, all over again, except this time the Nazis are speaking Arabic, and aren't nearly as well organized.
Dominique Strauss-Kahn: Heroic Rapist
Lest you think that Ace's satire was a little over the top well here's what a writer for the French paper, Libération, wrote:

"We bet," said the author, "that in his depths Dominique Strauss-Kahn is joyful. Perhaps he doesn't admit it to himself yet. But behaving thus at this point in his biography could only have been voluntary. I add that it is heroic.
…
This event in New York is a sacrifice, a renunciation of an anticipated excess of power, a gift to the French national interest. In that, DSK, you are heroic. Thank you.
So apparently he raped the maid for
la gloire de France
.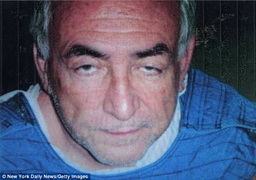 Also
Fun Facts About The French
.
Joplin, MO: Before And After
A Google Street View of an intersection compared with the tornado aftermath.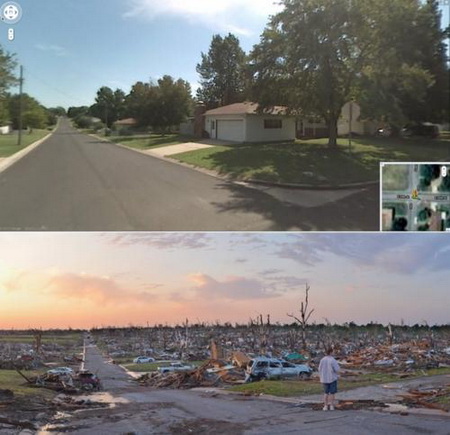 The Mercedes Uber-Truck
The Mercedes-Benz Hunter X6 is like an off-roading luxury RV only better. If you think it looks cool on the outside, just wait until you check out the interior. Why it's almost fit for a French rapist.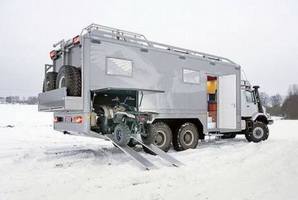 Your Guide to the Hamilton-Burr Duel

So, you want to impress your friends with your extensive knowledge of the Hamilton-Burr duel. First, you've got to somehow bring Alexander Hamilton and/or Aaron Burr into the conversation. In response, your listeners are going to think, and hopefully say, something about the famous duel, because that's the only thing most people know about either man. This is your cue.
Clearly they are not familiar with the Moron horde. Oh and for bonus points guess where the dueling pistols ended up?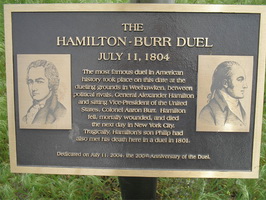 "Fuel Saving" Devices Don't Work
Putting magnets along your fuel line will do nothing for your MPG nor will the $60 Fuel Doctor device which supposedly "conditions" the electrical current through your vehicle's cigarette lighter. Guess what - it's a complete scam:

Consumer Reports and Car & Driver both found it didn't work. While Fuel Doctor basically challenged Consumer Reports to a fist fight, hobbyists who've taken apart the Fuel Doctor dongle found a circuit board for powering two lights — and nothing else.
Given that car manufacturers are always butting up against the government-mandated fleet gas mileage requirements if they could get an easy MPG boost with a $60 or $160 device, they'd already be using it.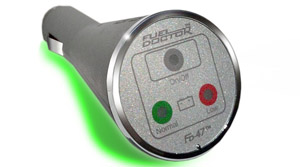 Separated At Birth?
Cruel but funny. Which really is the best kind of funny.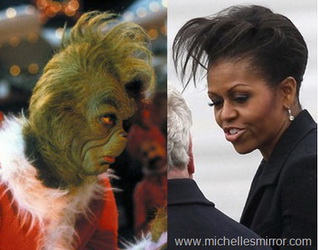 It Sold
For $130,000 on Ebay.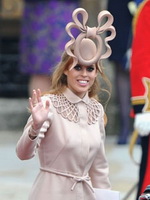 Why You Should Take Secrets To The Grave
I've never been a fan of people revealing guilty secrets. Generally it's all about making themselves feel better but at the cost of anguish and hurt to the confessee. I say if it's worth keeping secret, it's worth keeping secret forever.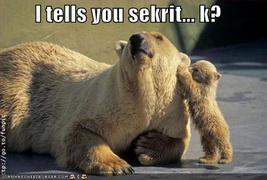 The Yahoo AoSHQ group. You know the way.
Tonight's post brought to you by Ms. Emma Peel: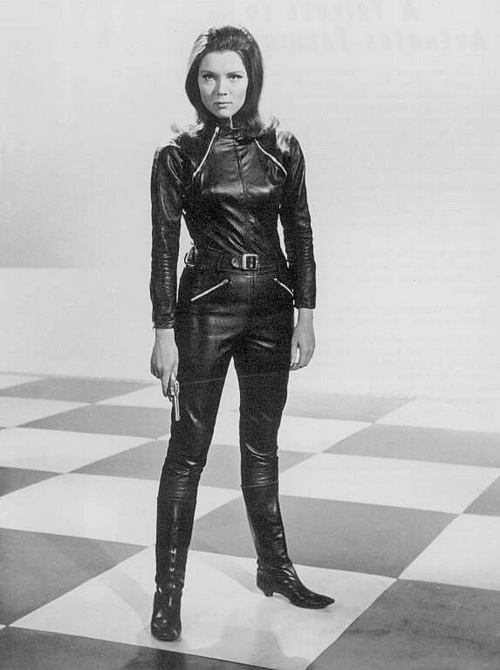 Notice: Posted by permission of AceCorp LLC. Please e-mail overnight open thread tips to maetenloch at gmail. Otherwise send tips to Ace.

posted by Maetenloch at
10:40 PM
|
Access Comments