« Our Newest Savior: Rick Perry?
|
Main
|
Top Headline Comments 5-18-11 »
May 17, 2011
Overnight Open Thread
Tech Support Tuesday: Surfing The Web Safely
So here are some tools I use that let me wander through even the dodgiest, most questionable areas of the innertoobs in search of ONT fodder and uh, more niche-y pr0n without having to worry about viruses or malware. So far (4+ years) they have yet to ever fail me.
1. An anti-virus program: I use Avast since it's effective, non-intrusive, and free for home use.
2. An anti-spyware/malware program: I use Spybot Search and Destroy since it works, is frequently updated, and best of all is free. Microsoft also has a free scanner that seems to work well.
3. A decent browser: I prefer Firefox due to its extra features and plugins and fewer security holes. Internet Explorer 9 might be okay, but I still view it as unproven.
4. A pop-up blocker and/or ad blocker in your browser: For Firefox I recommend Adblock Plus or NoScript. Most web malware these days seems to infect via malicious ads so the best defense is just to block them.

Battered Hedge Fund Manager Syndrome?
Hedge fund managers are supposed to be sooper scary smart yet many went in big for Obama and still can't admit that they got him wrong. Case in point: Mr. Loeb, founder of a hedge fund called Third Point, and who raised $200,000 for Obama back in 2008:

"I am sure, if we are really nice and stay quiet, everything will be alright and the president will become more centrist and that all his tough talk is just words," Mr. Loeb wrote in an email about four months ago expressing frustration with the president's posture toward Wall Street. "I mean, he really loves us and when he beats us, he doesn't mean it."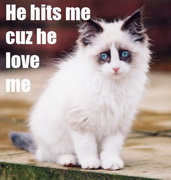 Do People Marry For Political Compatibility?
Well maybe not consciously but they do seem to pair up that way according to this study:

Though "variety is the spice of life" and "opposites attract," most people marry only those whose political views align with their own, according to new research from Rice University and the University of Nebraska-Lincoln. Political scientists found that political attitudes were among the strongest shared traits and even stronger than qualities like personality or looks.

In an article published in the April issue of the Journal of Politics, researchers examined physical and behavioral traits of more than 5,000 married couples in the United States. They found spouses in the study appeared to instinctively select a partner who has similar social and political views.
Only church attendance has a stronger role in mate choice than political leanings. And it turns out that couples do
not
tend to adopt each other's political views over time:
Similarly, the researchers found little support for interspousal persuasion, the notion that partners tend to adapt to one another's political beliefs over time – a discovery that could have implications on partisan politics for generations to come, the researchers said.

"We did expect to find a strong political bond between husbands and wives," said John Hibbing, a professor of political science at the University of Nebraska-Lincoln and a co-author of the study. "But we were surprised that political concordance seems to exist from the very early years in the marriage, instead of the folk wisdom of mates growing more alike politically as their relationship goes along."

The authors said this sorting can have a big impact on the future of American politics: If parents transmit political traits to their children, then the practice of liberals marrying liberals and conservatives marrying conservatives seems likely to increase political uniformity into the next generation.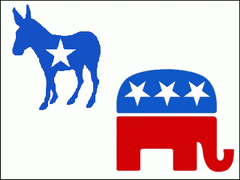 Is This Arnold's Love Child?
Well Tammy Baker Tousignant was Schwarzenegger's stewardess for his private jet for over 20 years and rumors have long swirled that her son, Tanner, was actually fathered by Arnold in the early 90s.

One of Tousignant's colleagues, Kristin Campbell, said the blonde would routinely boasted that 'her baby was Arnold's'. The same claim was made by two other women who knew Tousignant well, according to Leigh.

'Everyone knew that she was Arnold's lover - everyone,' a source employed within the California charter-jet business said at the time.

Tousignant is understood to have joined Schwarzenegger as he travelled across the county.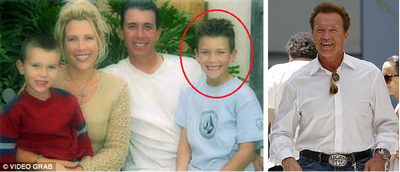 Update:
Now TMZ is claiming that
this woman
is the mother of Arnold's admitted love child. Of course that doesn't mean that there aren't others out there as well.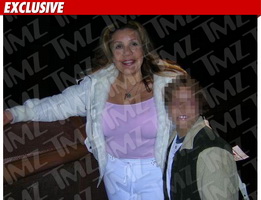 Some Foreign Music
This was the Moldovan entry in the 2011 Eurovision contest which I guess could best be described as Elbonian gnome rock.

And then here's a catchy South Korean video:
Gun Ice Cubes
Only $6.50 and makes a perfect gift for Dad.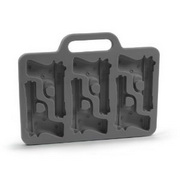 The BBQ Sword
Perfect for stabbing flesh and fending off interlopers.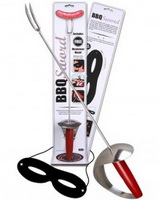 Famous Movie Houses
See if you can guess the movie without looking at the captions.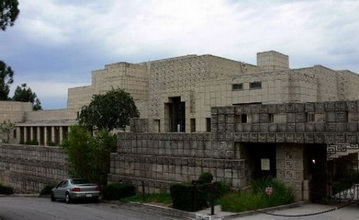 How Old Is Too Old To Wear A Miniskirt?
Well according to a recent survey women lose their miniskirt privileges at age 35, but still have a few more years for bikinis.

More than 2,000 women took the poll, which administered by Diet Chef, some sort of self esteem-boosting prepared-meals site. The findings show that age 47 is the cutoff for wearing a bikini, 61 for swimsuits altogether, and at 51, you can skip both the stilettos and the ponytails.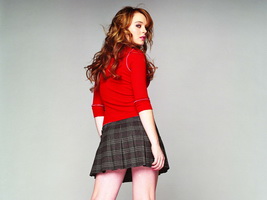 The Yahoo AoSHQ group. You know the way.
Tonight's post brought to you by sand crawlers: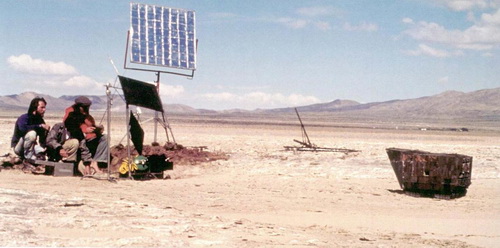 Notice: Posted by permission of AceCorp LLC. Please e-mail overnight open thread tips to maetenloch at gmail. Otherwise send tips to Ace.

posted by Maetenloch at
09:55 PM
|
Access Comments