« What Really Happened (I Know, It's Old)
|
Main
|
Top Headline Comments 5-12-11 »
May 11, 2011
Overnight Open Thread
The Top 10 Movies That People Lie About Having Seen
Well people lie about a lot of things so it's no surprise that they'd lie about movies too. And a recent poll by the British movie rental company, LoveFilm, confirms this finding that nearly 80% of people claim to have seen movies they haven't just to impress people.
The Godfather tops the list of the most pretended about movies which means that nearly a third of people who insist that it insists upon itself insist on lying.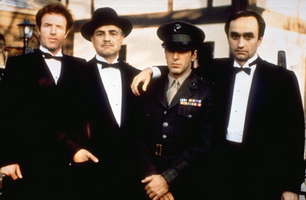 The most lied about movies are:

1. The Godfather (30 per cent)
2. Casablanca (13 per cent)
3. Taxi Driver (11 per cent)
4. 2001: A Space Odyssey (9 per cent)
5. Reservoir Dogs (8 per cent)
6. This Is Spinal Tap (7 per cent)
7. Apocalypse Now (6 per cent)
8. Goodfellas (5 per cent)
9. Blade Runner (5 per cent)
10. The Great Escape (4 per cent)
Me - I've seen all of these movies.&lt/smug&gt
Okay that's a lie - I've only seen nine of them (guess the missing one - oh the shame, the shame).
And of course lying can work both ways: I always claim never to have seen the Tranformers movies whenever Gabe brings them up, and I'll keep denying Atlas Shrugged as long as it gets me off the hook for the Epic Movie Review.
So what movies have you lied about?
Remember The Student Who Made $120K in 2 Days Selling Dead Bin Laden T-Shirts?
Well apparently he's had a change of heart and is now refunding all the money:

"I will now be refunding all orders on Osama dead tees," he says. "Celebrating over the death of someone, whoever it is, is evil in my eyes."

"I feel it's not a positive way to be making money," he says. "I don't want my success to come at the expense of anyone else.

He says he wants to make money the right way.

So, he's launching another site, selling a wider variety of clothing.
The speculation is that liberal business professors at NYU brought substantial pressure to bear on him and he decided to forgo this chance to make some money for a career later on.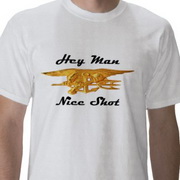 A Not So United Kingdom?
Well Labor lost big time in the recent Scottish parliament elections and the Scottish Nationalist Party, dedicated to the independence of Scotland, now has an absolute majority.

For the first time, and much against the odds and recent opinion polls, Alex Salmond's Scottish Nationalist Party has won an absolute majority in the Edinburgh parliament--something that the Hollyrood system was designed to prevent, and which now puts the future of the United Kingdom itself in jeopardy. Let me explain.

The Scottish Nationalist Party is, ostensibly, committed to independence for Scotland. But because the SNP has never had an absolute majority in parliament--something which might conceivably lead to independence--Salmond's party has had the luxury of appealing to nationalist (and/or anti-English) sentiment without worrying very much about specific policies, or actually governing a Scottish republic. That must now change.
Well economically the Scots would be fools to break away from the UK, but then nationalist movements are chock full of fools. But it might be educational for the Scots to finally try out full-on socialism without the English having to pay for it.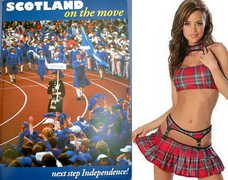 Bad Girls, Bad Girls: Women of the FBI's Ten Most Wanted List
Since its inception in 1949 only 8 women have ever appeared on the FBI's Ten Most Wanted Fugitives list. Unshockingly two of them later became members of university faculties.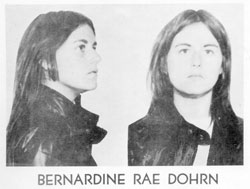 Speaking of lady criminals here's the
Lindsay Lohan Crime Spree Timeline
.
Holy crap - she's committed a lot of crimes in the last six years. Any regular person would be doing years in a state prison for just the things she's already plead guilty to.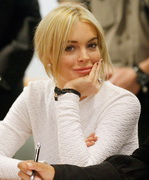 The "The Death of Obi-Wan Kenobi" Parody
Ace already covered this but if you haven't seen it yet, it's worth a read. Not only is it a damn good parody of a typical NYT news piece, but the comments and even spam are excellent as well.

ilovebanthas:
now that obi-wan is dead we need to get rid of this anti-rebellion legislation, it's infringing on the rights of every imperial citizen out there, not only that but vader has left the economy in a sorry state with the construction of this so called 'death star'.
RandomStormTrooper:
Alderaan was an inside job!
FrankN.Stein:
This is just a hoax to distract us from the real issues! Why doesn't Lord Vader show us his Birth certificate? Would his birthname hint towards his hidden Jedi agenda?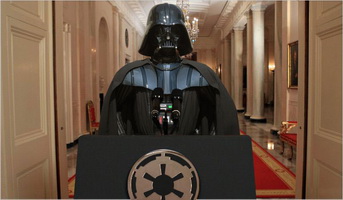 Who Would Leap From A Helicopter and Jetpack Across the Grand Canyon at 190 MPH
Well Swiss maniac Yves "Jetman" Rossy did this Saturday.

Meet Hannah Jinx
Apparently she's Hannah Minx's evil twin and here she explains something or other.

Bar Rafaeli Is Dumb
So she doesn't want to serve in the Israeli military like every other Israeli citizen which is somewhat understandable I suppose. But instead of dressing up her refusal in some kind of moralistic posturing like that she's against harming the rainforest or brown people, or is concerned about the plight of the albino transgendered in the IDF, she said this:

"I really wanted to serve in the IDF, but I don't regret not enlisting, because it paid off big time," she said. "That's just the way it is, celebrities have other needs. I hope my case has influenced the army.

"Israel or Uganda, what difference does it make? It makes no difference to me. Why is it good to die for our country? What, isn't it better to live in New York? Why should 18-year-old kids have to die? It's dumb that people have to die so that I can live in Israel."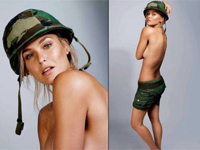 Worst Toy Ever?
Of course the real money was in pretend milk pellets. And I wonder why Ben the Magic Bull never caught on?

Ladies - Are You Wearing Pants?
Well between all the leggings, jeggings, yeggings, and jumbo merkins it gets confusing - take this quiz to find out.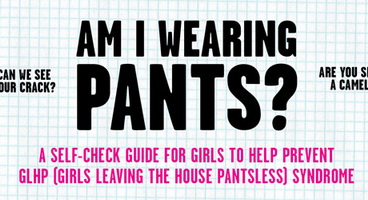 Tonight's post brought to you by only in Japan: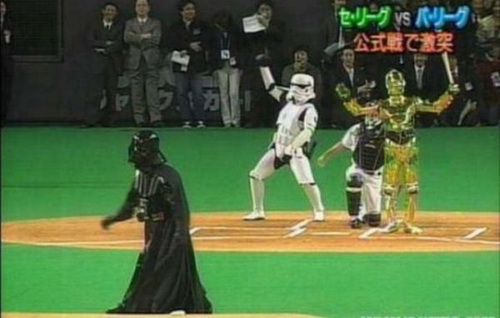 Notice: Posted by permission of AceCorp LLC. Please e-mail overnight open thread tips to maetenloch at gmail. Otherwise send tips to Ace.

posted by Maetenloch at
09:32 PM
|
Access Comments