« Rumsfeld: You Know, When You Discover An "Intelligence Jackpot," It's Probably Best Not To Tell People You've Discovered an Intelligence Jackpot
|
Main
|
Justified Season Finale Thread »
May 04, 2011
Overnight Open Thread
Oh yeah - happy Star Wars Day!
Yep it's every single line that Bill Paxton spoke in Aliens (including scenes from the extended version) and it pretty much tells the story with all its ups and downs purely in terms of Hudson quotes. Well at least until it was Game Over for him.
After watching this I realized just how many quotable lines he had. And that Hudson wasn't a coward or just comic relief - he was sort of an Everyman character who goes from relaxed cockiness, to fear and desperation, and ultimately to desperate badassery, reflecting how an average person probably would react in the same situation. And as one commenter points out - other than Ripley he has the largest kill count of aliens in the movie.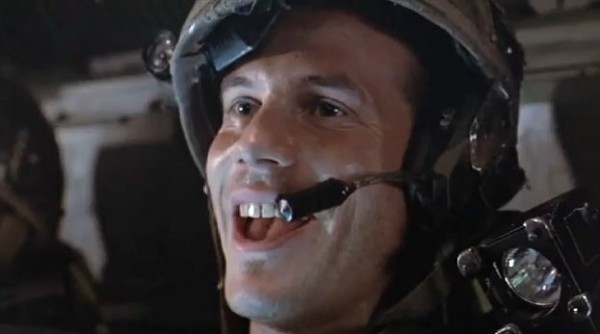 [Video below the fold]
The Real USNA Commandant's Speech
Courtesy of an anonymous ONT source it turns out the video posted last night was really of a speech given by the Superintendent of the Naval Academy, Michael Miller at the same time. Here's the not-quite-PC-enough-for-the-brass speech by Commandant Robert Clark. It's kinda cocky and aggressive and pretty much the kind of speech I'd expect the Commandant to give. But apparently a bit too raw in public for some.

VDH: The Fallout From Killing Bin Laden
Hanson points out one advantage of the Obama administration killing Osama (even if they've fucked up the communications afterwards): We can do whatever the hell we want now - without the whining of peace protesters and human rights lawyers or hand-wringing op-eds from the MFM:

The world must now realize that the domestic antiwar movement is dead, kaput; it cares not a whit whether we assassinate bin Laden or a son of Qaddafi or go into Libya. Everything is on the table now and there are no self-restraints, no snickers on The Daily Show, no quirky insider winks on Letterman, no Barbara Streisand crazy faxes. A Nobel peace laureate is now the Left's totem and he can send quite deadly Americans on quite deadly missions as he sees fit — and without worry about a New York Times op-ed barrage or an ACLU lawsuit. That gives the U.S. newfound advantages, a veritable blank check, from keeping Guantanamo open indefinitely to using a Cheney "assassination" team and valuable water-boarded intelligence wherever it wishes to. A Harold Koh is not going to be filing any more lawsuits against his government — he is the government.
Some FPS Video from The Stan 2010
Here's a helmet-cam video of a firefight in Afghanistan. It's from Sep. 2010 but no location is given. This is why you should always save your game early and often. And conserve your ammo.

Your GPS Data Was Sold to the Cops for Speed Traps
Well thanks TomTom:

Following reports that TomTom had sold traffic data collected from GPS device users to police who then used it to determine locations for speed traps, the company has issued a statement and video in an effort to appease angry customers.

In the video, TomTom CEO Harold Goodijn stresses that the tracking of its devices is voluntary and that customers can choose not to allow it. He also says the data is provided anonymously, and is valuable information the company uses to improve the guidance of its devices, by identifying problem areas and routing customers around them.

Given that most speeding tickets are about revenue rather than safety it would only seem fair if TomTom also included known speed traps in their GPS databases.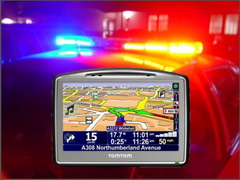 Ah Those Sexy, Sexy Victorian French
Behold the wonder of 19th century France:

If one considers the scarceness of water and of facilities for its evacuation, it is not surprising that washing was rare and bathing rarer. Clean linen long remained an exceptional luxury, even among the middle classes. Better-off buildings enjoyed a single pump or tap in the courtyard. Getting water above the ground floor was rare and costly; in Nevers it became available on upper floors in the 1930s. Those who enjoyed it sooner, as in Paris, fared little better.
In a public lecture course Vacher de Lapouge affirmed that in France most women die without having once taken a bath. The same could be said of men, except for those exposed to military service. No wonder pretty ladies carried posies: everyone smelled and, often, so did they.

Teeth were seldom brushed and often bad. Only a few people in the 1890s used toothpowder, and toothbrushes were rarer than watches. Dentists too were rare: largely an American import, and one of the few such things the French never complained about.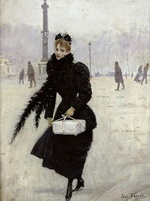 Katy Perry: God Turned Me Into A Whore
Thanks to our own Wyatt Earp who somehow discovered this little gem amid her sexy whore layout:

Singer Katy Perry says she left her strict religious upbringing behind her after evangelical-minister parents left her without "a childhood." The sexy pop singer is on the June cover of Vanity Fair magazine, where she reveals the differences between hers and her parents way of thinking .

"I didn't have a childhood," she tells the magazine, adding that she was not allowed to say things like "deviled eggs" or "Dirt Devil," to listen to secular music or read any other books but the Bible.
Given that she headed off to Nashville for a gospel career at age 15 and then to LA at age 17, maybe her lack of 'a childhood' had more to do with ambition and stage parenting than God. On the other hand he does work in mysterious ways.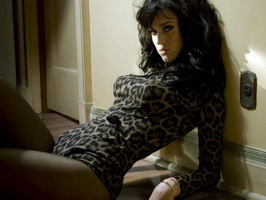 Some Over The Top Romance Novel Covers
I like how the title pretty much tells you the entire story. Truth in advertising = no disappointing surprises.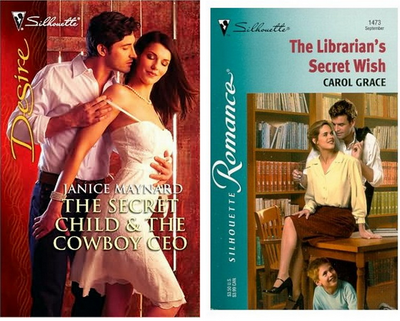 And oh yeah: How One Woman Plays With The Cheetahs
Apparently they like to be teased by hawt chicks in shorts. Just like me.

Tonight's post brought to you by a young Phil Collins: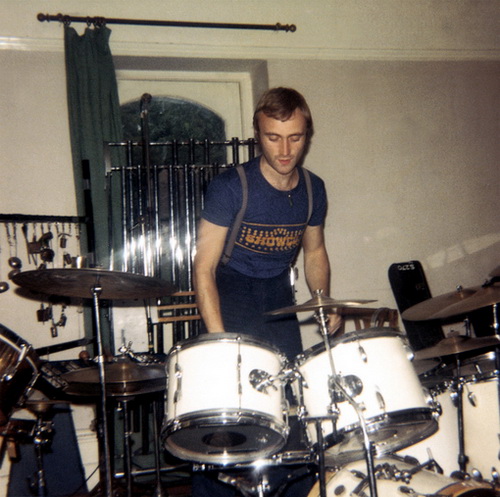 Notice: Posted by permission of AceCorp LLC. Please e-mail overnight open thread tips to maetenloch at gmail. Otherwise send tips to Ace.

posted by Maetenloch at
09:53 PM
|
Access Comments