« Obama Shuffles National Security Team. Prelude To Defense Budget Fight?
|
Main
|
Sorry, One More Trump Post: Is Trump More Helpful Than We Realized? »
April 28, 2011
Overnight Open Thread
Harvard Sure Didn't Think Much of Obama's Father
Apparently by 1964 Harvard was fed up with Obama Sr. over a number of issues and worked with the INS to have him deported.

"Documents show that Obama, Sr. was denied an extension on his student visa in July, 1964, in part because Harvard University, where Obama, Sr., was a Ph.D. candidate, sought his removal. Obama Sr. eventually left the United States willingly after becoming an illegal alien for remaining in the country past the expiration of his visa.

An INS investigator, M.F. McKeon, wrote "They (Harvard officials) weren't very impressed with him and asked us to hold up action on his application until they decided what action they could take in order to get rid of him. They were apparently having difficulty with his financial arrangements and couldn't seem to figure out how many wives he had."

Documents show that Harvard officials considered Obama, Sr. to be a "slippery character," and conspired with the INS to have him deported."
It's funny how Obama has idolized his father, a man who abandoned him and his mother early on and never seemed like a great guy in general, while ignoring and dismissing the men who actually took care of him and raised him - Lolo Soetoro and Stanley Dunham.
I can understand the appeal of having a mysterious, exotic, but elusive bio-father to a young Obama - real day-to-day fathers always pale by comparison - but he was 34 years old when he wrote 'Dreams of My Father', old enough you'd think to be beyond having father fantasies.
Or maybe he was 34 with little to no accomplishments to date and a past-due book contract and had to come up with something quick to please the publishers. But neither of these explanations is particularly flattering to a man presented by the media as a political messiah with a 'first-class temperament'.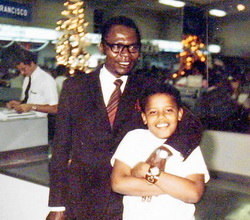 Jimmy Carter: US Violating North Koreans' Human Rights By Not Giving Them Free Food
I'm guessing the 'international law' requiring this only exists in Jimmy's head.

"Chairman and General Secretary Kim Jong-Il sent word that he is willing, and the people of North Korea are willing, to negotiate with South Korea, or with the United States, or with the…other five powers…on any subject, at any time, and without any preconditions. And for the South Koreans, and for the Americans and others, deliberately to withhold food aid to the North Korean people, because of political or military issues not related, is really indeed a human rights violation."
The man is 86 years old - where does he find the energy and drive to travel the world sucking up to dictators and dissing the US? He must really, really hate America.
Hey Do You Know What Tomorrow Is?
It's Ravenclaws-day! And yeah the Gryffindors are kind of dumb.

8 Famous Movies Made by The Last Person You'd Ever Suspect
Okay one of these longtime ONT readers should already know. And "It's Pat" really sucked so I guess that's why a certain well-known director managed to keep his name off of it.


9 Permanent Temporary Structures
Well nothing lasts like 'temporary'.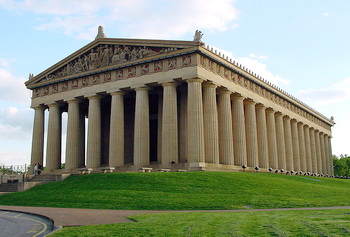 WTF Japan
Okay this is from the movie "Tampopo" which actually is a very good movie about a trucker who helps a hapless widow create the perfect noodle shop. It also has a number of sub-stories showing the power of food in people's lives which explains (kinda) this scene.

How To Fix Any Kind of Computer
It's funny because it's mostly true.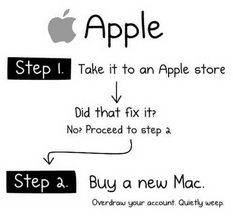 18 Bizarre Draft Picks
Well let's just say that after the 10th round things tended to get a little weird, probably from the alcohol taking its toll.

17. The Atlanta Falcons selected John Wayne in the 17th round of the 1972 draft. According to ESPN.com, NFL Films showed coach Norm Van Brocklin yelling to his staff, "Do we want the roughest, toughest s.o.b. in the draft?!"

Pete Rozelle, apparently no fan of True Grit, disallowed the pick.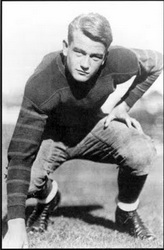 The Hottest Single Princes From Around the World
It may be too late to sink your claws into William, but don't fret - there are still plenty of princes left.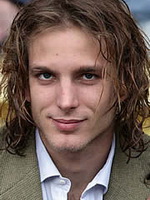 The Official Guide To The Royal Wedding
In case you need to know the exact timeline and map of the route you can find it here. Thanks to a cob-logger who shall remain anonymous to protect his reputation.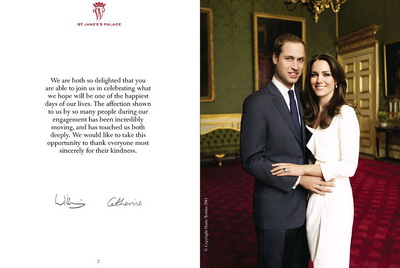 And for the interested morons here's live coverage of the wedding:

Yahoo group. That is all.
Tonight's post brought to you by Princess Elizabeth:

On the the announcement of her engagement in 1947.
Notice: Posted by permission of AceCorp LLC. Please e-mail overnight open thread tips to maetenloch at gmail. Otherwise send tips to Ace.

posted by Maetenloch at
10:01 PM
|
Access Comments