« Pat Buchanan: Well, Why Doesn't Obama Release His Grades? And Why Is No One In the Media Interested?
|
Main
|
Top Shot Finale Thread »
April 26, 2011
Overnight Open Thread - Tech Support Edition
Hey the ONT isn't all whiskey and midget pr0n - sometimes it has useful stuff too...
Tech Tuesday: Introducing Dropbox

Dropbox is a free 'cloud storage' service that synchronizes files across all of your computers (PC, Mac, or linux) and your mobile devices (iphone and android). The way it works is that you create a Dropbox folder on your computer and any file you put into it is quickly and automatically synced across all of your other systems. It's still saved locally but now you can access it anywhere and even through their website. Functionally it's like having a common directory on every single device you own. Plus all the cool kids are using it these days so here's your chance to get in on some of that action.
Initially they give you 2GB of space and you can get more by buying it or getting others to sign up. I've been using it for several months and have been very happy with it. It's convenient enough that it's essentially replaced my using a memory stick for copying files around. Plus if everyone in your family has a shared Dropbox folder, this makes it hassle-free to share pictures and video without having to upload them to a website.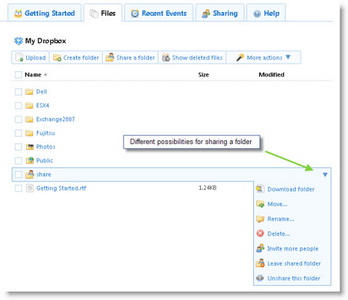 And it's really come in handy at work where I can collaborate and share files with co-workers across the country using it's shared folder feature. I can drop a file in the folder and within a minute it's on my co-worker's computer where ever he might be. Also it replaces using FTP or a service like YouSendit for sending files too big for email since you can just send someone the url for the file in your Dropbox Public folder and have them download it directly. Another nice thing is that Dropbox automatically keeps backup version of your files so if you ever accidentally delete something, you can access previous copies from up to a month before.
Now supposedly Dropbox encrypts your files while they're stored on their servers, but if you're really concerned about sensitive documents I would encrypt them myself using TrueCrypt or forgo the service. But for casual stuff it's very convenient.
So give it a try - it don't cost nuthin.
[Sadly neither I nor Ace are getting anything for this endorsement. :cry:]
Mark Steyn Is Pissed
At the British Columbia Human Rights Tribunal. Not so much at how they treated him but mostly over how they treated stand up comic, Guy Earle, who had the temerity to respond to some lesbian hecklers at his show with some anti-lesbian heckler insults. For that he has been found guilty of a hate crime by the tribunal, fined $15,000 and effectively black-listed from ever performing again.
And Steyn really, really loathes head Commissar Murray Geiger-Adam:

No "human rights" law is infringed if I launch a blizzard of four-letter words at a fucking dickhead asshole cunt like Geiger-Adams. But, if Ms Pardy is around, the vulgar, witless boorishness that is the stock in trade of the average "comedy" club gets dramatically upgraded to "discrimination in the provision of a service customarily available to the public, on the basis of her sex and sexual orientation" - in other words, a hate crime.

This is an assault on one of the most basic principles of justice - equality before the law.
Sadly in Canada not only do they have speech police, but they also have speech courts with the power to destroy your life.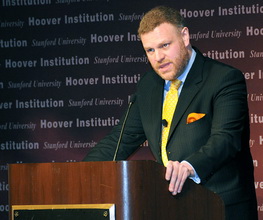 Glenn Reynolds: Old Enough To Fight, Old Enough To Drink?
Well I say if you're old enough to vote, join the military, hold political office, own a gun, get married, have a child, adopt a child, buy real estate, enter a contract, own and drive a car, own and fly a plane, and form a corporation, then you're old enough to drink.
And yes I'm still mad at Liddy Dole for blackmailing states into raising the drinking age, which is why I will never support her for any office or position.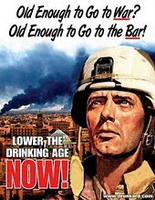 Much Needed Courses For Men And Women
For the ladies:

101 Avoiding Walking in Front of the TV

102 Doing Housework Without Complaining

103 Shopping: Buying What You Can Afford, Not What You Can Charge

104 Going to The Washroom Alone (formerly Coping Without My Friends)

105 Understanding the Male Response to "Do I Look OK?"

106 Exercise: How it Keeps You from Looking Like Your Mother
And for the guys:
101 Combating Stupidity

102 You Too Can Do Housework

103 P.M.S. – Learning When To Keep Your Mouth Shut

104 How To Fill An Ice Cube Tray

105 We Do Not Want Sleazy Underthings for Christmas – Give Us Money

106 Understanding the Female Response To You Coming In Drunk At 4 AM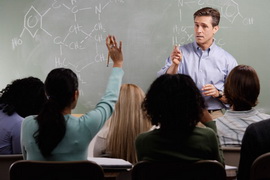 Dating Dealbreaker: He Doesn't Believe In Global Warming
Actually the guy she dumped seemed like a pretty decent dude overall. And he's lucky he dodged this bullet:

"Global warming isn't scientifically proven," he wrote.

WHAT??? Does he think the world is flat, too? I thought in horror. I'm from California. I've been recycling and saving dolphins since I was in the womb. Suddenly, memories came rushing back to me like a horrible movie montage: The arguments we had about hybrid cars—he contended that it didn't make a damn difference, since car companies still pollute in other ways. I thought he was just defensive about his decidedly not-green race car. And the way he would constantly rib on Al Gore, even after "An Inconvenient Truth" won the Academy Award… He was always so skeptical about the merits of organic food, too. And, hey, did he even have a recycling bin?!

And poof! Just like that, my desire for him zoomed off into the sunset.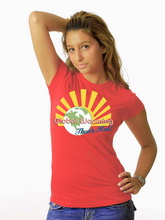 25 Years of Radiation
It's been 25 years since the disaster at Chernobyl and here's the photographic journal of Alexander who was there for the aftermath.

These operators are heroes, either because of their recklessness or ignorance. They were paid a 5 time higher wage and promised the "Zhiguli" without standing in a queue. But very few of them seem to have managed to get this car…

The radiation level in the place of a photographer was 2 r/h, in the place of operators – at least 20 r/h. It means it was safe to work here only for an hour which was actually impossible in such circumstances.

Besides, Russian people pursuing big money and the "Zhiguli" left their dosimeters in a "clean area" so that they wouldn't be sent away from the "hot area" before time. That's the paradox of the USSR – the "Zhiguli" at the cost of life.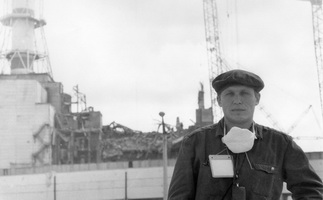 Lady Gaga Is Horny
Okay I think this is one look that she didn't copy from Madonna.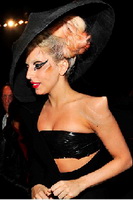 9 Things You Didn't Know About Bobcat Goldthwait
He toured with Nirvana and no he's not on drugs among others.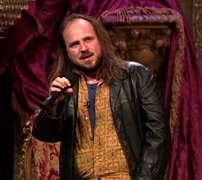 The Yahoo AoSHQ group. You know the way.
Tonight's post brought to you by Liz: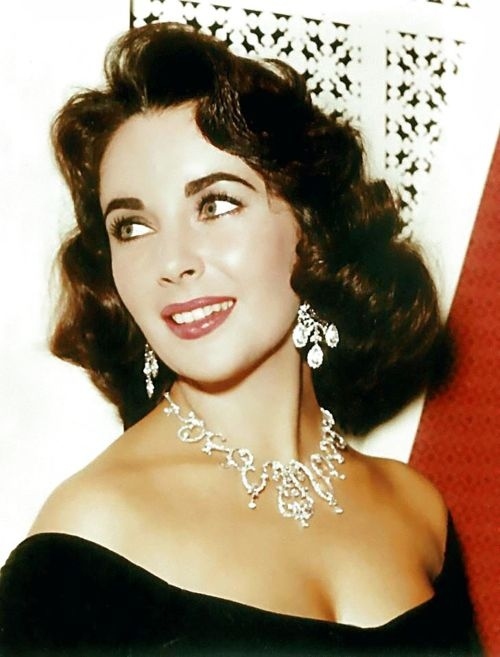 Notice: Posted by permission of AceCorp LLC. Please e-mail overnight open thread tips to maetenloch at gmail. Otherwise send tips to Ace.

posted by Maetenloch at
10:15 PM
|
Access Comments