« What Made You A Conservative?
|
Main
|
Top Headline Comments 4-22-11 »
April 21, 2011
Overnight Open Thread
From the News-You-Can-Use Dept: How To Tell Which Side of Your Rental Car The Gas Cap is on
For most cars the answer is to look for the arrow next to the gas tank icon. Sure it's a little thing but then life is the accumulation of lots of little things so why not remove a little angst when you can.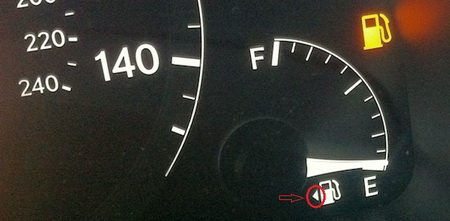 Now don't you already feel a tiny bit better?
Also here are the Five Best Daily Deals Sites which according to a poll by Lifehacker are:
1. Woot!
2. 1 Sale A Day
3. Groupon
4. LivingSocial
5. TeeFury
I've used Woot! before and gotten some pretty good deals - their occasional Woot! Offs where they clear out their warehouse can be particularly good. Other good deal sites I frequent are Fat Wallet, Slickdeals, Wow! Coupons, and Dealcoupon.
So now you can't go complaining to the Internet Authorities that you never got anything useful from the HQ.
The GOP's Polling Problem on Budget Issues
America's deficit problems really are the fault of most Americans: everybody wants a balanced budget in the abstract but no one's truly willing to give up their entitlements or cut the programs where the vast majority of the government's revenues go. Politicians aren't stupid and they give us what we're happy with - talk about cutting the budget but no one's programs ever really get cut. And it's not just Obama's 52% - even conservatives and Tea Partiers suffer from this cognitive dissonance:

A new McClatchy poll brings some bad news for Republicans in light of the House's vote to adopt Rep. Paul Ryan's (R., Wis.) budget proposal last week, which includes politically risky reforms to Medicare. According to the poll of registered voters, 80 percent oppose cutting Medicare and Medicaid to reduce the deficit, including 68 percent of self-identified conservatives and 70 percent of Tea Party supporters.
And unpopular things tend to not ever get done.
How Dubya Fills His Time These Days
Mainly worrying about the fish in his pond and watching BBC dramas.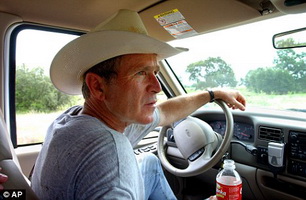 Kentucky Is The Worst-Run State in the Nation
And Wyoming is the best according to a survey done by 24/7 Wall Street.

Our writers looked at hundreds of data sets ranging from debt rating agency reports to violent crime rates, unemployment trends and median income. Of those, we chose what we considered to be the 10 most important ranking of financial and overall government management. The best run state is Wyoming. The Worst is Kentucky. The standing of each is supported by their ranking in the data sets we considered, as are the rankings of all fifty states.
Ultimately, however, states can control their own destinies. Well-run states have a great deal in common with well-run corporations. Books are kept balanced. Investment is prudent. Debt is sustainable. Innovation is prized. Workers are well-chosen and well-trained. Executives are picked based on merit and not "politics."
One quibble I have with this ranking is that they seem to put a lot of weight on straight median household income - rather than normalizing it to say median house prices to give a better measure of quality of life. Still the good news for the bluegrass state is that California is #49 and sinking fast.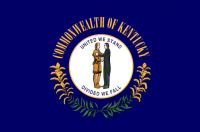 French Riot Police Threaten Strike Over On-Duty Drinking Ban
Throw in complaints about mandatory showers and you'll have the trifecta of French stereotypes.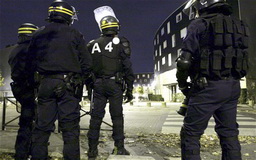 What Lucky People Do Differently than Unlucky People
Some people are lucky and some aren't, but chance has far less to do with this than you think. 'Lucky' people really do behave differently and scientists have been able to measure this.

"Unlucky people miss chance opportunities because they are too focused on looking for something else. They go to parties intent on finding their perfect partner, and so miss opportunities to make good friends. They look through the newspaper determined to find certain job advertisements and, as a result, miss other types of jobs. Lucky people are more relaxed and open, and therefore see what is there, rather than just what they are looking for."
Also people who with wide social networks will naturally tend to encounter more opportunities and so they're likelier to get 'lucky' strikes. Preparation + flexibility + possible opportunities = Luck.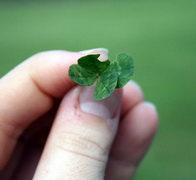 Man's Brilliant Plan To Spy on Women in Bathroom Fails
Because contrary to his assumption mannequins don't usually hang out in ladies bathrooms:

Englishman Joel Hardman was found in a Birmingham-area mall trying to film women in the restroom.

Police say the University of Birmingham student was seen sneaking into women's toilets "dressed like a mannequin with a mask and a wig" in early April.

When accosted by security guards, Hardman told them that he had been masturbating and had "been a bit weird."

According to the police report, Hardman found the sound of the women going to the bathroom to be intriguing. He hoped that getting caught will lead him to stop.

Hardman was released on bail so long as he stays away from public toilets.
So what would constitute being more than a bit weird?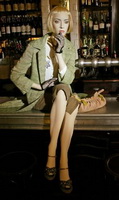 Strange Things Are Afoot at the Haunted Mansion
Maybe it's time for Rum and the other meddling kids to take the Mystery Mobile down there and investigate.

The 9 Deadly Words Used By Women
It's a rookie error to ever take these at face value. Which is ironic given that women are always complaining that men don't really listen to them, when in fact they're actually listening to the literal words they speak.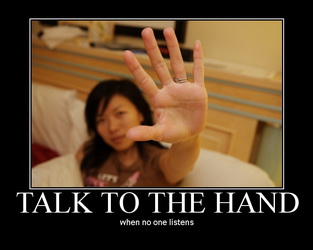 Epic Mac and Cheese
Sure each serving takes an hour off your lifespan, but seriously were you gonna enjoy that time in the ICU anyway?

Yahoo group. That is all.
Tonight's post brought to you by the Gipper and Ali: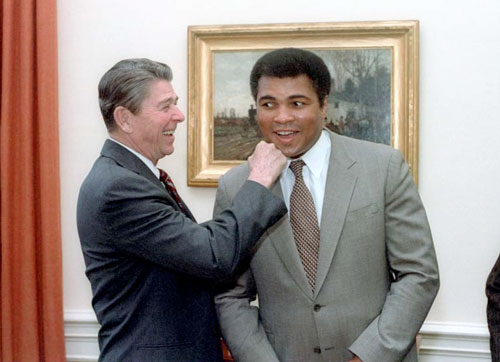 Notice: Posted by permission of AceCorp LLC. Please e-mail overnight open thread tips to maetenloch at gmail. Otherwise send tips to Ace.

posted by Maetenloch at
09:45 PM
|
Access Comments