« Speaker Boehner's Office: Hey, You Have To Remember That $352 Million Compounds Over Time
|
Main
|
Top Headline Comments 4-14-11 »
April 13, 2011
Overnight Open Thread
Welcome to tonight's theme-less hump day ONT.
Which Airports Are Ripping You Off?
It's no secret that it costs much more to fly out of some airports than others. Well Nate Silver of the NYT has run the numbers - accounting for miles flown, flight volume and other variables - to find out which airports are unreasonably expensive (or cheap).

Prices are higher the more the legacy airlines dominate an airport, but they also tend to be a bit higher where Southwest has a large share as opposed to other low-cost carriers like AirTran and JetBlue. (Southwest is cheap, but it isn't quite as cheap as some of these up-and-coming airlines and now represents something of a middle ground.) Also, prices tend to be higher when any one airline dominates an airport, regardless of whether it is a legacy carrier or a low-cost one.
Houston (IAH), Newark, and Dallas (DFW) are the worst deals with an average markup of around $70. And Ft. Lauderdale, Milwaukee, and Orlando are the best - being underpriced by around $80.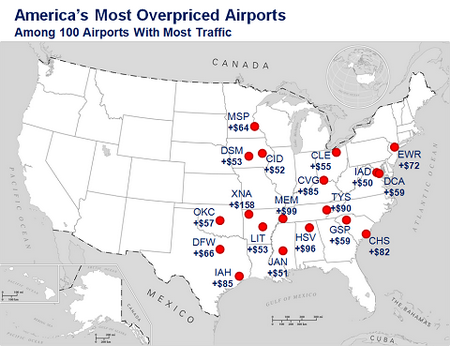 Remember Those 50 Million Global Warming Refugees
That were supposed to appear by the year 2010? Oh yeah, they didn't.

In 2005, the United Nations Environment Programme predicted that climate change would create 50 million climate refugees by 2010. These people, it was said, would flee a range of disasters including sea level rise, increases in the numbers and severity of hurricanes, and disruption to food production.
Global warmenists hardest hit.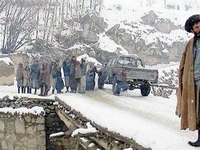 Remember That Male-Female Wage gap?
Where women only earn 77 cents for every dollar a man make? Well when you take into account the average number of hours women work and the average wages in their industries, it disappears. If a women works as much as a man in a male industry, she'll make a man's salary. Feminist victims hardest hit.

Recent studies have shown that the wage gap shrinks—or even reverses—when relevant factors are taken into account and comparisons are made between men and women in similar circumstances. In a 2010 study of single, childless urban workers between the ages of 22 and 30, the research firm Reach Advisors found that women earned an average of 8% more than their male counterparts. Given that women are outpacing men in educational attainment, and that our economy is increasingly geared toward knowledge-based jobs, it makes sense that women's earnings are going up compared to men's.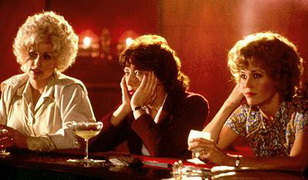 5 Bizarre Pitfalls of Owning a Classic Car
Here's why owning a classic vehicle probably won't be as cool as you think it will.

No, I meant that Quarter-stache and Pseudo-Jose over there are going to put that pedal down regardless of your actions, and they will be stunned, absolutely floored, if you don't race them back. This sight will be so flabbergasting to them -- a male who isn't leaping at the chance to prove he has a penis via the liberal application of gasoline -- that they will almost certainly total their $15,000 automobile ($5,000 for the car, $10,000 in ground effect kits) against a tree while gaping at you. And whether you're at fault or not, that's still a guilt you're gonna have to live with, brother. Pseudo-Jose was going to be a doctor, you know. But not now, not with those claws he calls hands.
I'm pretty sure that if Ace ever started writing for Cracked, you'd end up with an essay like this.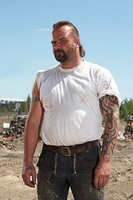 Video Footage of Yuri Gagarin's Spaceflight
It turns out that Tuesday was the 50th anniversary of the first man in space. So here's some video of his flight along some modern space music.

Which Music Fans Should You 'Date'?
Hey baby, wanna come back to my place for some pancakes and Nirvana?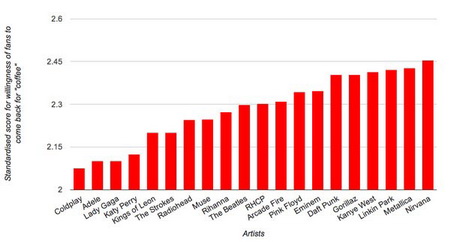 Body of Darwin Award Candidate Found
Despite over 16 hours of warning about the danger of the incoming tsunami wave Dustin Douglas Weber, 25, of Crescent City, CA rushed down to the beach to video it and unsurprisingly was washed away. His body has just been found on the coast of Oregon several hundred miles away. He probably was a decent guy and all but Nature punishes stupidity harshly and dumbass fool genes tend to not get passed on.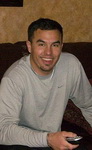 Can Quite Afford Your House?
Then turn it into a billboard and make it earn its keep. Be the first to have your house sponsored by Chico's Bonds. Or the Kitty Kat Gentleman's Club.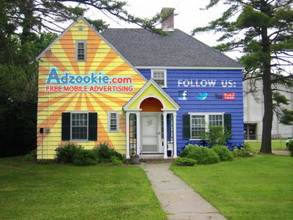 How To Order a Custom-Fit, Custom Order Suit Online For Just $299
Which is a damn good price. Every man needs at least one good suit, and nothing looks as good on you as a custom-fitted one. It never hurts to be stylish whether you're at the casino or making another court appearance.

As long as you're diligent with your measurements and take that process seriously, there's really no reason for the suit to come out poorly. For what you're paying (on average under $500 for a suit and shirt), I can honestly say that Indochino has some of the best bang for the buck suiting options out there. The fact that it's custom makes it even more amazing. These suits are perfect for the young professional who can't spend $1000 on multiple suits. They look great and you can buy two suits for under $1000. There are so many options and the possibilities are endless.
And if you're looking for custom shirts from Hong Kong, you can get them
here
.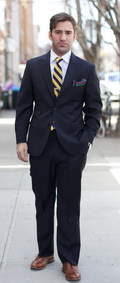 Johnny Clem, Drummer Boy
John Clem ran away from home in 1861 when he was 10 years old and tried to enlist in the US Army. Eventually he became a mascot and drummer boy, and two years later was allowed to enlist. His bravery on the battlefield led him to become the youngest non-commissioned officer in Army history at age 12. After the war he finished high school and re-entered the Army as an officer and eventually retired in 1916 as a Brigadier General.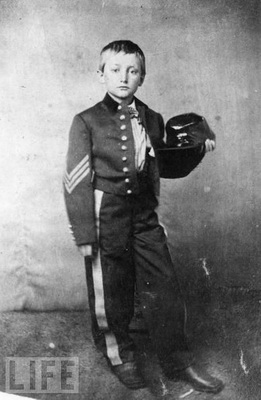 Tonight's post brought to you by candy bars: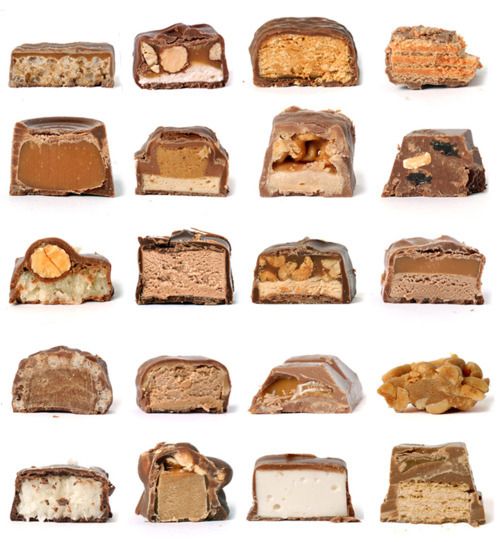 Notice: Posted by permission of AceCorp LLC. Please e-mail overnight open thread tips to maetenloch at gmail. Otherwise send tips to Ace.

posted by Maetenloch at
10:13 PM
|
Access Comments