« Trump Tied For Second In New Poll
|
Main
|
Top Headline Comments 4-7-11 »
April 06, 2011
Overnight Open Thread
2010 Census: Texas Has The Best Ideas
Michael Barone looked at the latest census data and finds that some states have thrived while others are just non-hackers. And policy differences provide a a big clue as to why:

The eight states with no state income tax grew 18% in the last decade. The other states (including the District of Columbia) grew just 8%.

The 22 states with right-to-work laws grew 15% in the last decade. The other states grew just 6%.

The 16 states where collective bargaining with public employees is not required grew 15% in the last decade. The other states grew 7%.
Add all that together and you can begin to see why TX had the largest population growth in the entire country over the last ten years.
The states, said Justice Brandeis, are laboratories of reform. The 2010 census tells us whose experiment worked best. It's the state with the same name as the county that's the center of the nation's population: Texas.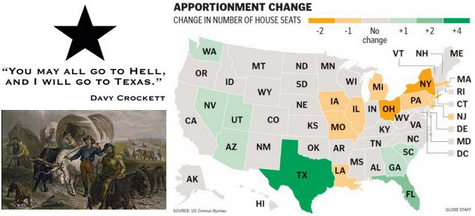 Some good news: The Kyoto Protocol Expires Next Year
And given the failure of the recent Cancun conference plus the fact that Japan and Russia refuse to sign any more agreements that don't include China and the US, it looks like carbon emissions treaties are dead. Al Gore hardest hit - oh wait he's made $49 million dollars just off his movie, "An Inconvenient Truth", and is sitting pretty in a 6,500 sq.ft. Montecito, CA mansion - so I guess not.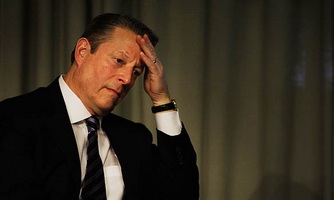 The 10 Most Hated Videos On YouTube
This is #10 and it's not too bad. But can you make it all the way through to #1?

Hot Moonbat on Moonbat Action
This time it's recent nuclear power convert George Monbiot debating with longtime anti-nuclear activist Helen Caldicott. And he's shocked, shocked to find out that she doesn't know what she's talking about and is dishonest:

I began to see the extent of the problem after a debate last week with Helen Caldicott. Dr Caldicott is the world's foremost anti-nuclear campaigner. She has received 21 honorary degrees and scores of awards, and was nominated for a Nobel peace prize. Like other greens, I was in awe of her. In the debate she made some striking statements about the dangers of radiation. So I did what anyone faced with questionable scientific claims should do: I asked for the sources. Caldicott's response has profoundly shaken me.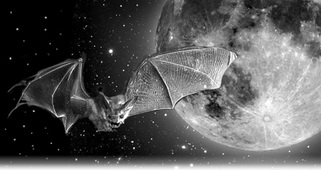 MythBusters Developing Light-Weight Vehicle Armor For Military
Okay it sounds odd but then more than a few military innovations have come out of guys' garages (or very well-stocked workshop in this case).

MythBusters' Jamie Hyneman has been developing blast-resistant, light-weight armor for use on US military vehicles in Iraq and Afghanistan based on his work with show co-host Adam Savage. 'We had a lot of experience in the show dealing with explosives, obviously in ways and situations that are outside the norm. This is very revealing, because when you see something outside the norm you get to see what the boundaries of the phenomenon are,' Hyneman tells The Reg during an interview for the new MythBusters' season.
Domestic Appliances: Where America Is Still #1
Here a recently-returned expat compares US and European household appliances and finds that the US is still the best. And the reasons why Euro appliances suck is a microcosm of all the problems the Europe project is facing. Ignore the Europhilia in the first paragraph - that's just the obligatory preamble to the real stuff.

Our domestic appliances—washing machines, ovens, etc.—are way better than Europe's. I have but three words for those flag-torching ingrates who don't know how good we have it in the homeland appliance department: We're No. 1!

Are Europeans happy with how their stuff works? No, but then that's never been a priority there.
So it's the same old story. Europeans may have essentially the same preferences as Americans when it comes to the building blocks of middle-class comfort, but they're nudged, taxed, or forced to be more energy efficient, less parochial, and more rational by an elite of government regulators, engineers, and climate scientists. This, of course, is exactly what American conservatives and liberals are always noting about Europe, whether in horror or in admiration.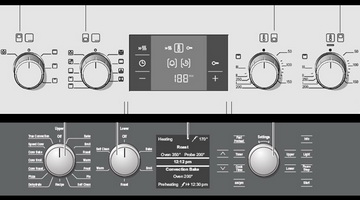 A Subtle Ad For The Ladies
And speaking of Europe here's a TV ad from Italy selling some kind of product. But it's so sophisticated and subtle that my little uncultured American brain just can't grasp the message. Does this mean that if you paint the lawnmower pink, the old lady will start mowing the yard? I'm skeptical but hey it's worth a try.

How To Make Funeral Potatoes
I had never heard of these but after reading the description I realized that I've had these many times, and yeah, more often than not it was after a funeral.

Believe it or not, "Funeral Potatoes" is not actually their technical name–it's usually something like Cheesy Potato Casserole. But these are often found served with ham on Easter dinner tables as well as luncheons following funerals which, shockingly, is how they got their name.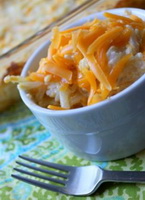 How Nature Says Stay Away
I might hit it...but only so I could finally check "Did it with a succubus" off my list. Oh and she has kids so I guess that makes her a DILF.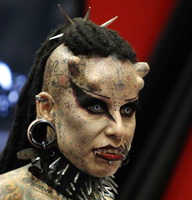 Tonight's post brought to you by models: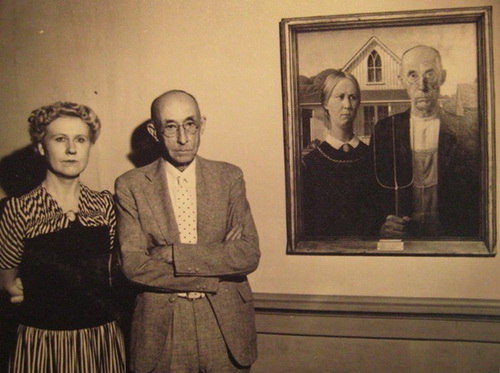 Notice: Posted by permission of AceCorp LLC. Please e-mail overnight open thread tips to maetenloch at gmail. Otherwise send tips to Ace.

posted by Maetenloch at
09:37 PM
|
Access Comments