« Vote Results For Wisconsin
|
Main
|
Top Headline Comments 4-6-11 »
April 05, 2011
Overnight Open Thread
From the news-morons-can-use department comes: How to Pee in Public
Listen up all you young whippersnappers - dudes have been going in public for millions of years so you might want to take a few lessons on technique from your elders. Well unless you enjoy getting urinating in public citations.
Remember that you are either the master of your bladder or its slave. But if you truly learn these techniques and the mental disciplines behind them, you'll be able to whizz anytime, anywhere no matter how many opponents you face. But like magic the key is always misdirection - while they're busy watching your middle finger, you're busy adding their car to your own territory.
Now get off my freshly-marked lawn.
Importing Poverty
Mark Krikorian at NRO points out that allowing in immigrants with families is probably a bad deal for the US since they're much more likely to take welfare:

Fifty-seven percent of households headed by an immigrant (legal and illegal) with children (under 18 ) used at least one welfare program, compared to 39 percent for native households with children (which is alarmingly high in itself). The highest rates are for families headed by an immigrant from the Dominican Republic (82 percent using welfare) and Mexico and Guatemala (75 percent).
And if the poor immigrants congregate, you end up with a condensed form of poverty.
The Fresno county city of San Joaquin has a higher share of children under 18 than any other California city, 41 percent compared to the state average of 25 percent. Orange Cove has the second-highest share of children. Both cities are over 95 percent Hispanic, and both have per capita incomes lower than the per capita income of Mexico, which was $10,000 in 2009, or $14,000 at purchasing power parity.
Poorer than Mexico!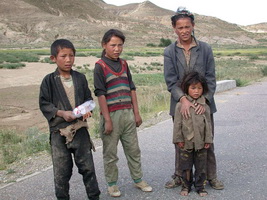 Tina Fey: Waah, Palin Hurt Me
According to her new book, "Bossypants":

The comedian and actress writes in her new book "Bossypants" that the impression did not bring positive attention to the show, which also stars Alec Baldwin and Tracy Morgan, but instead may have polarized audiences.

"Some may argue that exploiting Governor Palin and her family helped bring attention to my low-rated TV show," an excerpt of the book posted on USA Today reads. "I am proud to say you are wrong.
"My TV show still enjoys very low ratings. In fact, I think the Palin stuff may have hurt the TV show. Let's face it, between Alec Baldwin and me there is a certain fifty percent of the population who think we are pinko Commie monsters."
Poor Tina - I don't know where she finds the strength to cash all those checks.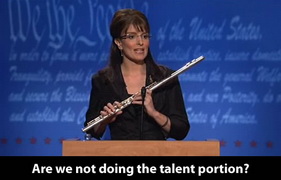 What They Did Before They Became Actors
Working the rodeo, bellhopping, and going to seminary apparently.

<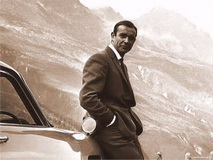 What Do Conservatives Dream Of?
You mean apart from the standard crushing of enemies, lamentation of women, and defeat of the robot zombie hordes?

Jerry Kroth and colleagues at the Santa Clara University investigated the dreams of 48 female graduate students and found that the conservative types are having these kinds of dreams:

Dreams of Falling
Dream Discontentedness
Dreams of Being Chased
Dreams of Being Famous
Of course they didn't report their findings for liberal women which I'm guessing would be pretty much the same. Except with more smugness and the conviction that they have special super meaningful dreams.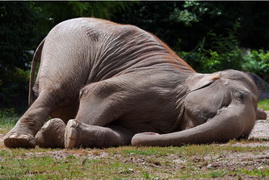 The Twitter Happiness Map
Based on tweets Tennessee is the happiest state in the US and Germany is the happiest country. Now this may not mean that the people there are that much happier than the average, but rather that public negativity is frowned upon by their respective cultures.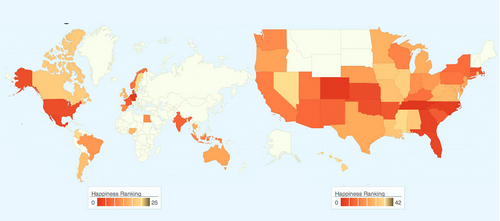 Best Earphones Ever?
Seems like this might get a little annoying after a while but what do I know - I'm boobless.
(thanks to CDR M)

1968 - The Commercials
It's weird - 1968 was only a bit over 40 years ago yet from these commercials it feels like a completely different world. And you never hear that deep leisurely Voice of Authority narration anymore either.

Myth #1: The crusades represented an unprovoked attack by Western Christians on the Muslim world.

Nothing could be further from the truth, and even a cursory chronological review makes that clear. In a.d. 632, Egypt, Palestine, Syria, Asia Minor, North Africa, Spain, France, Italy, and the islands of Sicily, Sardinia, and Corsica were all Christian territories. Inside the boundaries of the Roman Empire, which was still fully functional in the eastern Mediterranean, orthodox Christianity was the official, and overwhelmingly majority, religion. Outside those boundaries were other large Christian communities—not necessarily orthodox and Catholic, but still Christian. Most of the Christian population of Persia, for example, was Nestorian. Certainly there were many Christian communities in Arabia.

By a.d. 732, a century later, Christians had lost Egypt, Palestine, Syria, North Africa, Spain, most of Asia Minor, and southern France. Italy and her associated islands were under threat, and the islands would come under Muslim rule in the next century. The Christian communities of Arabia were entirely destroyed in or shortly after 633, when Jews and Christians alike were expelled from the peninsula. Those in Persia were under severe pressure. Two-thirds of the formerly Roman Christian world was now ruled by Muslims.
Well 'unprovoked' if you ignore the hundreds of years of consistent Islamic attacks against Christian countries before it. Actually it's a wonder that counter-attacks didn't happen sooner.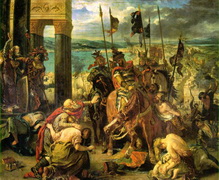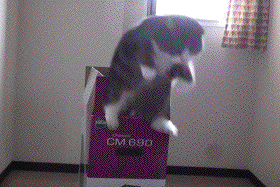 The Yahoo AoSHQ group. You know the way.
Tonight's post brought to you by user friendliness: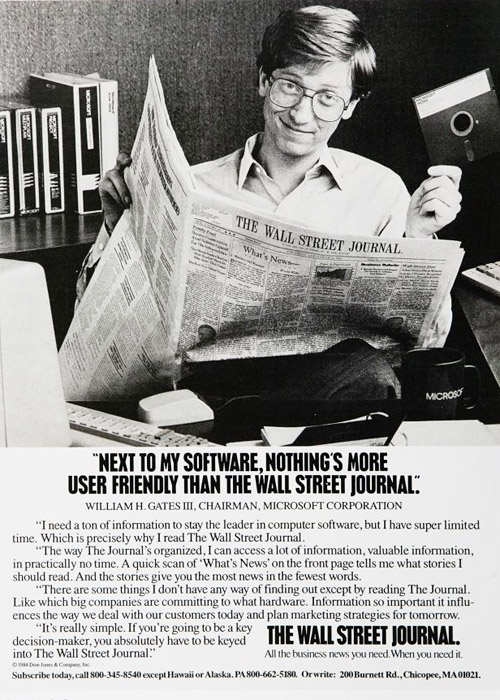 Notice: Posted by permission of AceCorp LLC. Please e-mail overnight open thread tips to maetenloch at gmail. Otherwise send tips to Ace.

posted by Maetenloch at
10:24 PM
|
Access Comments