« Oh Dear: GOP Manages To Negotiate Democrats All The Way Up To $33 Billion In Cuts, A Full Three Billion Higher Than The Democrats' Opening Bid
|
Main
|
Top Headline Comments 3-31-11 »
March 30, 2011
Overnight Open Thread
Was out all day and only just got home. So tonight's ONT will have twice the suckage at half the cost. Such a deal!
Longtime readers know that I have an unhealthy abiding affection for the Hawaiian instrument. Well this time it's an electric ukulele played by 22-year-old Hawaiian virtuoso Taimane Gardner. A little Carmen at first then she's on to Bach's Toccata and Fugue.
How To Survive The Apocalypse on $20 and the stuff in your apartment
Or add a gun and it becomes $0 and all the stuff in your unarmed neighbors' apartments. :-)
Actually this article has some good advice and often it's the little unsexy things that are key to helping you survive a disaster.

And has been learned from countless disasters, planned and unplanned ( ie: Hurricane Katrina, Burning Man), those people who have done even the tiniest bit of preparation are SO much better prepared mentally to deal with what's happening. Once you have even a basic kit together, you'll find yourself adding to it, and mentally patting it ( like checking for your wallet ) anytime you get a twinge of anxiety. Trust me, it's a good feeling to have. In three days, you'll be able to stay warm, dry, clean, and focused, and help build the communities of people taking care of each other, which are so key to survival. Because really, it's going to be people who just step up, not the people who are "supposed" to be in charge, who're really going to make the difference.
'I tried to stop but she threw herself on top of me'
One boy's horrific story of falling into a cave and waking a hibernating Rosie O'Donnell. Despite mauling to his legs and back he managed to escape her lair with his life.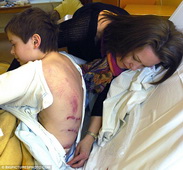 How Much Money Does It Take To Make You Feel Like A Millionaire?
Short answer: It takes $7.5 million dollars to make you feel rich. So plan accordingly.

Some 42 percent of the more than 1,000 millionaires surveyed by Fidelity said they did not feel wealthy.

Respondents had at least $1 million in investable assets, excluding any real estate or retirement accounts.

"Every person in the survey is wealthy," said Sanjiv Mirchandani, president of National Financial, a unit of Fidelity. "But they are still worried about outliving their assets."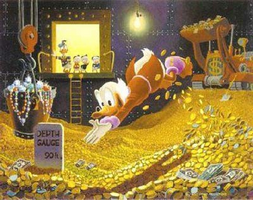 Got Godzilla?
If you're a fan of Gojira, that lovable scamp of a radioactive dinosaur, then you're in luck. Because you can now get the complete Godzilla collection on DVD for just $18.99. Includes Gojira / King of the Monsters (2 disc set), Godzilla, King of the Monsters, Godzilla Raids Again, Mothra vs. Godzilla, Ghidorah, The Three-Headed Monster, Invasion of Astro Monster, Terror of Mechagodzilla. And of course the Mothra babes in special un-cut footage.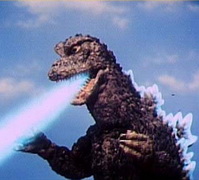 Oregon Trail: The Story Behind The Game

What he had so far was a board game tracing a path from Independence, Missouri, to the Willamette Valley in Oregon. The students would pretend to be pioneer families. Each player would start with a certain amount of money and buy oxen, clothes, and food. Students would advance with the roll of a die, along the way encountering various misfortunes: broken limbs, thieves, disease. In roughly 12 turns, the kids would simulate the 2,000-mile journey that thousands of pioneers made to the West Coast in the 19th century.

He called it "Oregon Trail."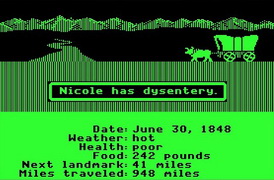 Lindsay™: Looking Good
Winning!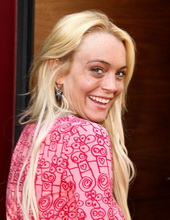 And looking every single day of her 24 years.
Bra Fitting 101 - PART 4
Note that this is part 4 of the bras fitting series - not part 3 or part 2, but PART 4.
Okay but apart from this MrBra.com seems to know what he's talking about.

Tonight's post brought to you by Pris and J.F.: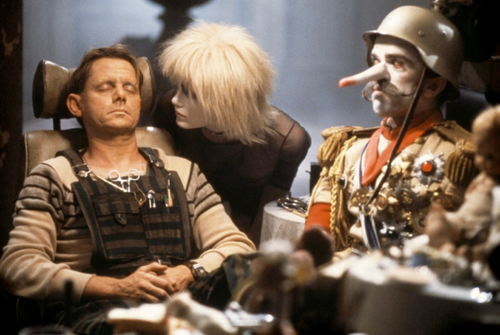 Notice: Posted by permission of AceCorp LLC. Please e-mail overnight open thread tips to maetenloch at gmail. Otherwise send tips to Ace.

posted by Maetenloch at
10:29 PM
|
Access Comments