« Texas House Passes Voter ID
|
Main
|
Top Headline Comments 3-25-11 »
March 24, 2011
Overnight Open Thread
Slate Writer: Obama Should Be Playing More Golf
Because presidentin' is hard, and you can't really expect Obama to stay chained to the White House for 8 hours a day.

Every time you see Obama golf, Gingrich wants you get enraged. If things really work out for Republicans, golf will start coming up in David Axelrod's focus groups, and maybe Obama's advisers will have to suggest to the president that he stop playing.

Obama should resist—and, regardless of party, we should all want him to. The presidency is a prison. Your every move is watched and tended by the Secret Service, your opponents, and the media. Even when you're "having fun," you do so in quotation marks.
So back to Gingrich's joke: For it to have potency requires a nutty view of the presidency. First you must think the president's most important job is to be like a castle guard—always in a specific place and constantly on watch. This may seem absurd, but this is the way we think about presidents.
But of course for 8 years whenever Bush visited his ranch (or did anything at all remotely pleasant) the left never fucking shut up about it. So they set the rules; we're just making them live by them.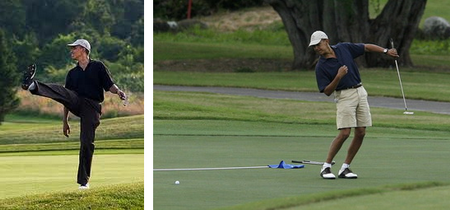 'Mistress of Disaster' Jamie Gorelick On Obama's Short List for FBI Director?
Well given her reverse Midas-touch with respect to 9/11, the Fannie Mae collapse, and the Duke rape hoax Obama would have to be an absolute fool to try and appoint her. But that's no guarantee that he won't do it. I have a suspicion that she's going to fail her way up to another position or two before we've seen the last of her.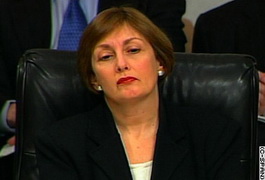 Chemical Cremations, ScaredMonkeys, and Marizela Perez
Where Dan Collins at POWIP tries to goad me into linking him. But alas my defenses are too strong for that kind of blog-fu.
Do Americans smile too much? An opinion piece at Pravda says "Americans smile all the time as if they are plugged in." That is, compared to Russians.

For some reason, a smile makes a Russian person suspicious. Many Russians think that those who smile a lot are not really healthy mentally.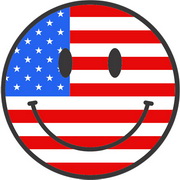 Some Scathing Reviews of Sucker Punch
I hadn't even heard of this movie but after reading all the invective poured on it I'm intrigued.

From the beginning, Sucker Punch looked like a movie a 12-year-old boy might have made with no creative oversight and an unlimited budget. But seeing as how it came from Zack Snyder, who made Watchmen, which I thoroughly enjoyed, and that movie about owls my friend Lindy West assures me is awesome, I was willing to give it a chance. Well, I'm still willing to give it a chance, but the critics who've seen it seem to really, really hate it. A few people liked it, but the majority who didn't reacted almost universally as if it had kicked their puppy and flushed their drug stash. Or flushed their puppy and kicked their drug stash.
"Hands-down the most nightmarishly awful film of the year." -Philadelphia Inquirer

"Zack Snyder must have known in preproduction that his greasy collection of near-rape fantasies and violent revenge scenarios disguised as a female-empowerment fairy tale wasn't going to satisfy anyone but himself. [...] A salacious mess, 0 stars." -Michael Phillips, Chicago Trib
Greasy rape fantasies?
First Person Super Mario
After watching this my first thought was why doesn't this exist as a game RIGHT NOW.

Scientifically Proven Tips For a More Productive Office
I can personally attest that using fluorescent bulbs with a high color temperature can make a big different in how an office feels, especially if you don't have skylights.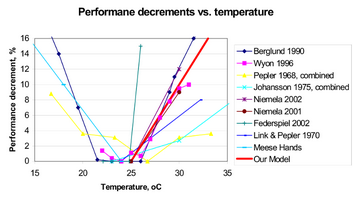 26 Things You Probably Didn't Know About Elizabeth Taylor
She first died in 1960, and when she was born, she was completely covered in hair (hypertrichosis). But she got better.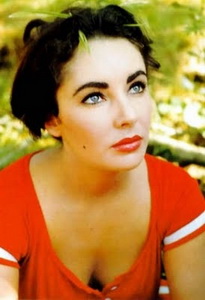 10 Famous Merkins On Screen
NSFW - so if your intake of decadence is restricted, go here.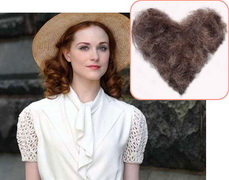 Yahoo group. That is all.
Tonight's post brought to you by being in control here: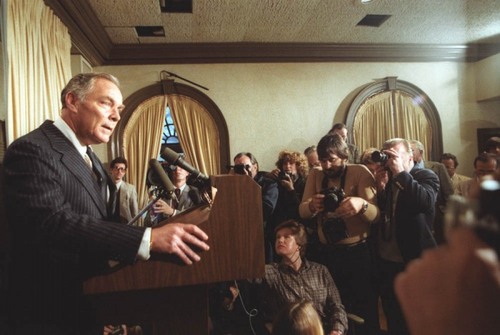 Notice: Posted by permission of AceCorp LLC. Please e-mail overnight open thread tips to maetenloch at gmail. Otherwise send tips to Ace.

posted by Maetenloch at
09:57 PM
|
Access Comments