« The "Fifty"
|
Main
|
Top Headline Comments 3-24-11 »
March 23, 2011
Overnight Open Thread
Spirits And The Spirit of Freedom
Here Bruce Bawer points out the connection between cheap, easy access to booze and overall freedom.

A couple of days ago a friend of mine here in Norway, where I live, posted a note on Facebook in which he sardonically noted: "Think what it'll be like if it becomes possible for adult people to buy a bottle of red wine…at 5 PM on a Saturday or — horrors! — 7 PM on a weekday."

Here's the background. In Norway, all wine and spirits are sold in government-owned stores dedicated strictly to that purpose. The stores — which collectively are known by the cozy name vinmonopolet, or "the wine monopoly" — are open from 10 to 6 on weekdays and 10 to 3 on Saturdays. They're closed on Sundays and on all sorts of holidays. Around Christmas and Easter they're closed for days at a stretch.
In general any place where you're not allowed to buy a bottle of wine at
11pm on a Tuesday
is a place where you're not allowed to do a lot of things that free peoples elsewhere can do. For your own good of course.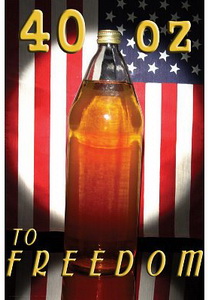 Florida Pastor Terry Jones Finally Burns That Koran
Is he just grandstanding for publicity? Yep.
But I'm pretty much an absolutist when it comes to freedom of speech - either you have it or you don't. How can you tell? Well by exercising it even if it's not particularly 'nice'. Will this enrage the Muslim world? Probably. Will it make the job of American soldiers more difficult? Possibly. Should the government stop it? Nope. Because if a goofball attention-whore pastor in Florida can't publicly burn a koran, then really no one can. And that would mean that we're already living under sharia-lite.

The Gang-Rape of Journalists in the Middle East

A female war photographer from the New York Times revealed tonight how she was repeatedly sexually assaulted during her nightmare hostage ordeal in Libya.

Lynsey Addario was one of four Times journalists have now been released after being held captive by pro-Gaddafi forces.
As Don Surber points out this is the second occurrence that we know of female reporters being sexually attacked by groups during unrest in Arab countries. Given their anti-women culture and rapiness in general maybe news organizations should provide women with bodyguards or reconsider whether it's just too unsafe there.
Teaching History: Let's hear it for Western Civ

I went to a supposedly excellent college. There I not only managed to successfully avoid taking a Western Civ course, but there were no required history courses whatsoever. This made me happy, because at the time I was under the impression that I hated the study of history.
...
I love history now; can't get enough of it. But it's no puzzle to me as to why I hated it back then, and why I cheered when I discovered I wouldn't ever have to enroll in the dread Western Civ. Almost all the courses I had taken in high school had involved dry facts disconnected by any overarching vision of history or any context in which I could figure out how most of it mattered to me any more.

I was very lucky to have taken a year-long survey of Western Culture during my freshman year that covered art, literature, political thought, and history with a professor who was able to show how they were all interconnected and how trends flowed from one into the other. I wouldn't say I loved it particularly at the time, but in hindsight it was one of the most valuable courses I ever took since some of the ideas and books from it still influence me today.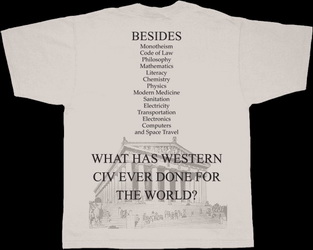 10 Clichés That Are Older Than You Think
Nothing is new under the sun and a lot of the tropes used in movies go back to classical times. Even building your own robot girlfriend.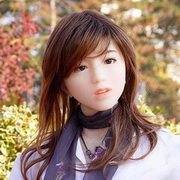 Stan Lee: A Promise Is A Promise
Here he follows through on his 25 year-old offer to review anyone's comic drawings for $1. And actually offers good concrete advice. There are lots of classic stories of guys at the top their field taking time to help out enthusiastic youngsters - I wonder if that still happens these days.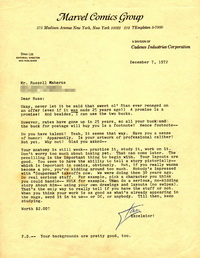 The Definitive Elizabeth Taylor Husbands Timeline
8 marriages with 7 men over 46 years.

"I've only slept with men I've been married to. How many women can make that claim?"

-Elizabeth Taylor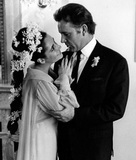 Sanctuary
Life clock renew!

The Ultimate Wedding Invitation
The couple that kills zombies together is likely to stay together until death.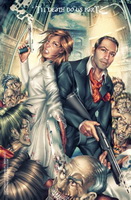 More Mail Order Brides
Look your heart is going to get broken anyway so why shouldn't it be with a hawt, eastern-european devotchka?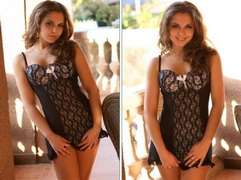 Tonight's post brought to you by Liz: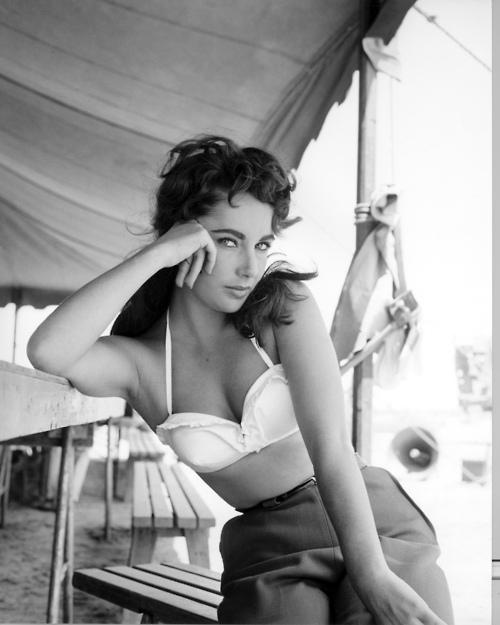 Notice: Posted by permission of AceCorp LLC. Please e-mail overnight open thread tips to maetenloch at gmail. Otherwise send tips to Ace.

posted by Maetenloch at
09:24 PM
|
Access Comments