« The "Dave in Texas" Totally Lame Review of "True Grit"
|
Main
|
Early Nominee for Miss Ace of Spades 2011 [Fritzworth] »
March 22, 2011
Overnight Open Thread - Boring Edition
Welcome to the boringest night of the week. Here's a video game and quiz to help keep you awake for a bit.

Play Katamari Damacy on Any Web Site
Even this one. Just copy and paste this url into the location bar on any site:

[snipped because safari can't handle displaying it - go to link instead]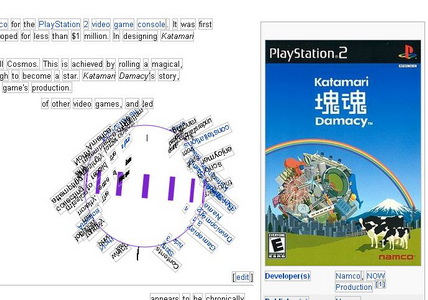 The Newsweek Quiz: Who was buried in Grant's tomb?
Also includes harder questions like "What happened at the Constitutional Convention?":

Take Question 2, for example, "What happened at the Constitutional Convention?" The answer (drum roll, please): the Founders wrote the Constitution (correct variant: the Constitution was written). Only 35% of respondents got it right. Even guessing should have yielded a much higher correct percentage than that.
You can take the quiz
here
.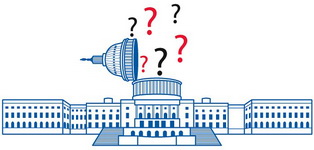 CNN's Nancy Grace: Nuclear Physicist
Here she argues with meteorologist Bernie Rayno over whether the Fukushima radiation leaks pose any danger to California. Contrary to her implication I would trust the opinion of a meteorologist over any lawyer since they, unlike JDs, have to take actual math and science classes.
To be honest I've never cared for Grace, but after the Duke rape hoax fiasco her credibility on anything should be 0.00000.

Retro-Ace: Remembering Allah of Spades
I happened to be searching for something and came across this old, old thread. Good times, good times.

That's what I'm going to call the new blog. "Link Messiah."
Has it occurred to you that you're fucked if you teach Ace how to use an RSS feed?
Posted by: Michael on January 10, 2006 09:31 PM
On the other hand, I get maybe half the links from non-RSS sources. Ace will never find those. Too lazy.
Posted by: Allah on January 10, 2006 09:33 PM
Ace will never find those. Too lazy.
I wouldn't be so sure. Competition is a wonderful thing. Could get Ace to actually roll off the Thai hooker and read some shit.
Posted by: Michael on January 10, 2006 09:40 PM
The Triumph of Coal Marketing
Along with the mendacity of anti-nuclear activists, and the fantasy of unicorn-powered windmills.

For every person killed by nuclear power generation, 4,000 die due to coal, adjusted for the same amount of power produced... You might very well have excellent reasons to argue for one form over another. Not the point of this post. The question is: did you know about this chart? How does it resonate with you?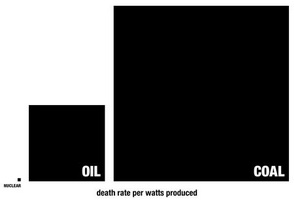 17 Notoriously Prickly Interview Subjects
I remember hearing about the infamous Billy Bob Thornton interview. Everyone has a bad day or two but when you're a consistent difficult interview, maybe you're just an asshole.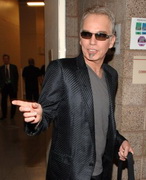 Hey What Ever Happened To That Japanese Nuclear Meltdown?
James Delingpole wonders what happened to the imminent meltdown that was going to doom, DOOM! the world just last week. Funny how a few bombs over Benghazi made that life-threatening crisis all go away.

Amazing, isn't it, what a little light military intervention can do to a nuclear crisis?

One minute, the world is facing nuclear meltdown armageddon to rank with – ooh, Three Mile Island at the very least, and quite possibly Chernobyl. A few (shockingly expensive) missile strikes over Benghazi and Tripoli later, though, and the Japanese nuclear crisis has all but vanished from the face of the earth.

Maybe we should start small wars more often. Or maybe – even better – the MSM could learn to start reporting on nuclear incidents like journalists instead of activists from Greenpeace and Friends of the Earth.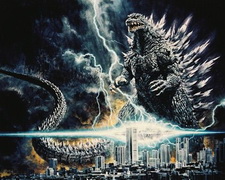 How Not To Get Your Ass Kicked by the Police
A PSA from the Chris Rock Show. Over 98% of police ass kickings could have been prevented if people had only followed this simple advice.

Boob Jobs Growing
In the last ten years breast enlargement surgeries are up by 40% with 300,000 women a year getting a boob boost. But other plastic surgeries are declining:

Several once-popular surgical procedures have declined in the past decade. They include:
* Liposuction: 203,106, down 43 percent.
* Nose jobs: 252,261, down 35 percent.
* Eyelid surgery: 208,764, down 36 percent.
* Face-lifts: 112,955, down 16 percent.

Many surgical procedures have been replaced by noninvasive treatments developed in the past decade. Some of the most popular noninvasive procedures last year, compared with the year 2000, include:
* Botox injections: 5.4 million, up 584 percent.
* Wrinkle fillers: 1.8 million, up 172 percent.
* Laser hair removal: 937,601, up 27 percent.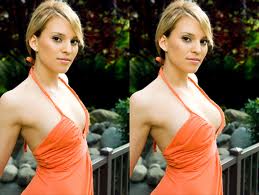 The Yahoo AoSHQ group. You know the way.
Tonight's post brought to you by William Shatner's 80th birthday: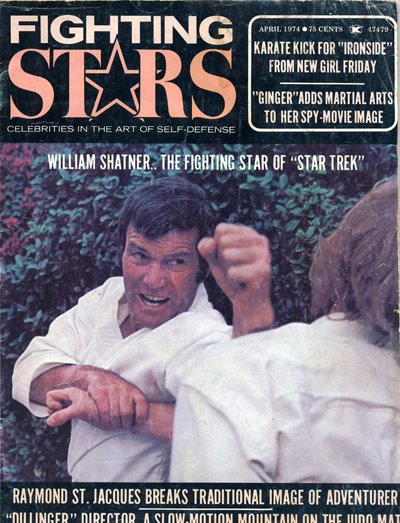 Notice: Posted by permission of AceCorp LLC. Please e-mail overnight open thread tips to maetenloch at gmail. Otherwise send tips to Ace.

posted by Maetenloch at
09:42 PM
|
Access Comments