« Missing in Action
|
Main
|
Presidentin Is Hard, Second Verse »
March 21, 2011
Overnight Open Thread
Julian Assange - Worst House Guest Ever?
Here's a short film based on people's reminisces of having Assange as a house guest. Apparently he was like a real-life version of the SNL skit, "The Thing That Would Not Leave" (unfortunately not online), only this time it was in Odor-rama and involved rotted fruit somehow.
Dr. Sanity: Islam's Moral Blackmail
So Melanie Philips had the temerity to refer to those who savagely murdered the Fogel family as "savages" in a Spectator blog post - apparently under the illusion that free speech still exists in the UK for non-Muslims. So of course now she's being investigated by the British Press Complaints Commission since any criticism of Muslims these days is punished as islamophobia.

The author of the above piece (Christopher Hitchens) goes on to note, "The useless and meaningless term Islamophobia, now widely used as a bludgeon of moral blackmail, is testimony to its success."

But the truth is that "Islamophobia" is not a phobia at all-- it is a completely rational fear of an insane and irrational force that seems to be sweeping the world. Being afraid of the so-called "religion of peace" after the innumerable acts of violence, terror and depravity committed in the name of Allah worldwide is not exaggerated; not inexplicable; and most certainly not illogical.
Note that Dr. Sanity is an actual doctor (of Psychiatry) so when
he
she says that "islamophobia" is not a phobia, she's got the creds to back it up.
The Obama-Kucinich Doctrine
Obama in 2007:

The President does not have power under the Constitution to unilaterally authorize a military attack in a situation that does not involve stopping an actual or imminent threat to the nation.
So when's the impeachment?
So Obama agrees with Dennis Kucinich that his authorization of military action against Libya was unconstitutional. Presumably he disagrees with Kucinich's suggestion that he should therefore be impeached.
...
Maybe he just couldn't be bothered. One gets the feeling that Obama doesn't want to invest any more time or energy than necessary in his presidential duties (as opposed to his presidential perks). Otherwise, I'm stumped.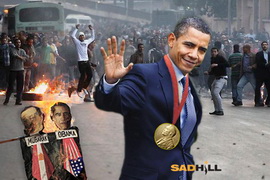 More on Japan's Cat Island
There are reports that it survived the tsunami, but no one knows for sure.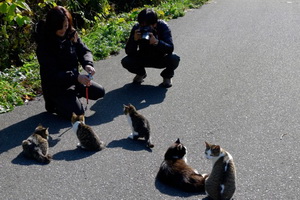 They text, they email, they IM, but increasingly the phone call is too intrusive of a communication option for many.

"I literally never use the phone," Jonathan Adler, the interior designer, told me. (Alas, by phone, but it had to be.) "Sometimes I call my mother on the way to work because she'll be happy to chitty chat. But I just can't think of anyone else who'd want to talk to me." Then again, he doesn't want to be called, either. "I've learned not to press 'ignore' on my cellphone because then people know that you're there."

"I remember when I was growing up, the rule was, 'Don't call anyone after 10 p.m.,'" Mr. Adler said. "Now the rule is, 'Don't call anyone. Ever.'"
Well a lot of phone calls can and should be replaced by text messages. But they can't replace
all
phone calls. I suspect that for a lot of young people texting has become both a convenience and a way to avoid (or modulate) intimacy in their lives.
The Latest Athletic Edge?
The cryosauna:

A container of liquid nitrogen turns to gas and is pumped into the cylinder where the athlete stands, plunging the temperature below negative 200 degrees Fahrenheit for a short burst of time. The body believes that it is dying and rushes blood to protect its vital organs. Two minutes later, when the athlete emerges from the container, the concentrated and enriched blood rushes back through the body, providing an instant cleanse and relief.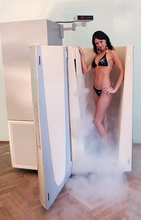 Shoe People: Women's Love of Shoes
Ladies loves them some shoes:

Ladies, let's face it. You love shoes, whether they're rubber-soled or stiletto-heeled. In fact, more than one in three women considers herself a "shoe person," according to a new poll of over 1000 women conducted by ShopSmart magazine, reports USA Today.

Women in the U.S. own 17 pairs of shoes on average, even though they only wear about three pairs regularly. The women polled also revealed they update their shoe wardrobes with three new pairs a year.

On average, women spend $49 a pair, but a third admitted to spending over $100 on a single shoe purchase (We'd love to know how many of you are shelling out $500+ on Louboutins and other designer soles.)
Of course if you replaced women/shoes with men/tools, then all these articles would refer to it as an "issue" and maybe even start throwing around the a-word.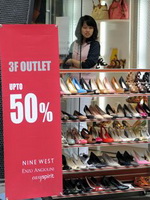 The Yahoo AoSHQ group. Bla bla bla. And don't forget about the Job Bank.
Tonight's post brought to you by damn you all to hell: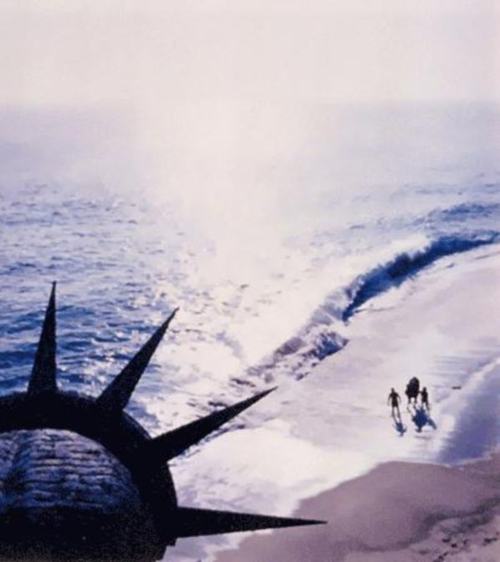 Notice: Posted by permission of AceCorp LLC. Please e-mail overnight open thread tips to maetenloch at gmail. Otherwise send tips to Ace.

posted by Maetenloch at
09:36 PM
|
Access Comments