« Wisconsin Police & Firefighter Unions Try Their Hand At Protection Racket
|
Main
|
Top Headline Comments 3-17-11 »
March 16, 2011
Overnight Open Thread
The Price of Gas Around The World
So here's an interactive chart of the retail prices of diesel fuel (in cents per gallon) around the world which also gives you a pretty good idea of what regular gas would cost. Note that this data is from Nov. 2010 so it doesn't reflect the recent rise in oil prices.
The US comes in fairly low at 84 cents/liter (or $3.18 a gallon since 1 gallon has 3.79 liters). Turkey is the highest at 204 ($7.69/gal) and Venezuela is the lowest at 1.1. (4 cents per gallon). Why the huge differential? Mostly taxes - either positive or negative (subsidies).

via chartsbin.com
Report: Radiation levels falling at Japanese nuke plant
Or not. Nobody outside Japan seems to really know - but everyone's talkin' just the same. Me - I'm not worried since the lighthouse is pretty dang radiation-proof and I'm sitting on plenty of potassium iodide. Which I am willing to sell to select morons at my fake-internet-friend price. Payment in gold, silver, Playstation 3s, and attractive women-folk all accepted.

Good News: Kitteh Island Survived the Tsunami
I forget if I've covered this before but there is an island off the east coast of Japan, Tashiro island, that's known as 'Cat Island' since it has far more kittehs than people. You can watch video of it here. Anyway it was in the direct path of the tsunami but seems to have weathered it remarkably well and reports are that most of the islands residents and kittehs are safe. And then there's this lucky kitteh.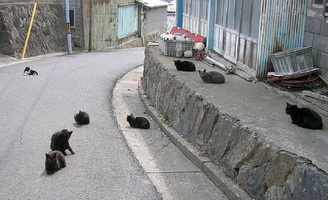 The Mainstreaming of Joo Hate
The universal shrug of the shoulders by intellectuals over the brutal murder of the Fogel children is just another sign of how mainstream Jew hatred has become.

Much has been made of the confluence of anti-Semitic bile pouring out of the chattering classes. From Mel Gibson to Julian Assange to Helen Thomas to Charlie Sheen to John Galliano, it seems like a day doesn't go by without some new celebrity exposing himself as a Jew hater.

It isn't that the beautiful people and their followers suddenly decided that Jews are not their cup of tea (or rail of cocaine). It's just that we have reached the point where people no longer feel embarrassed to parade their negative feelings towards Jews in public.

A DECADE ago, the revelation that French ambassador to Britain Daniel Bernard referred to Israel as "that shi**y little country," was shocking. Now it is standard fare. Everyone who is anyone will compare Israel to Nazi Germany without even realizing this is nothing but Holocaust denial.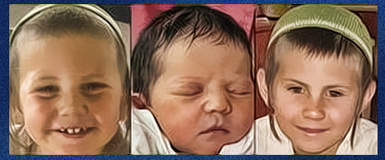 12 Celebrities Who Refuse To Admit That They're Going Bald

Of course, some celebs –- men like Bruce Willis or Sean Connery -– accept their natural state and seem all the more badass for it. But that's not who this list is devoted to. No. This list is devoted to those poor brave holy warriors who, no matter how hard they try, seem to be losing the fight.


Americanisms Not Taking Over British English
Clearly we must work harder to get our overseas cousins to talk good:

The study has found that many British English speakers are refusing to use American pronunciations for everyday words such as schedule, patriot and advertisement.

It also discovered that British English is evolving at a faster rate than its transatlantic counterpart, meaning that in many instances it is the American speakers who are sticking to more 'traditional' speech patterns.
Actually this is typical for languages - colonies usually are more conservative in language while motherlands tend to innovate.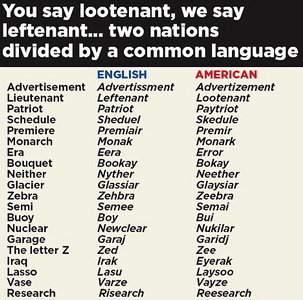 The Famous Objects From Movies Test
See how many you can recognize just from an object's silhouette.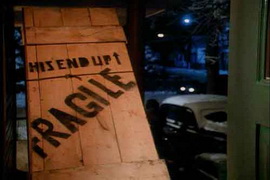 Carroll notes that Americans hug friends of the opposite sex, but during this hug only their shoulders touch, and participants end by rubbing each other's backs as proof that the hug was nonsexual. Otherwise, Americans rarely touch. The American vogue of "political correctness" that broke out soon after Carroll's book appeared, with its fear of people "invading your personal space", and the wide net it cast for "inappropriate touching", fitted existing American norms. But "PC" just wouldn't have made sense in France.

But though Americans won't touch strangers, they will talk to them. They will chat to people at neighbouring tables in restaurants, or in line at the supermarket. That conversation doesn't turn the speakers into friends – a mistake Europeans sometimes make. Generalising grossly: to Americans, conversation doesn't imply intimacy.
But hey at least we're not as uptight as the Brits.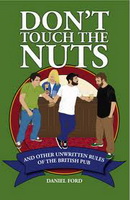 Thai Tranny Surprise
This is from the Thai version of Thailand's Got Talent.

Tonight's post brought to you by improved book titles: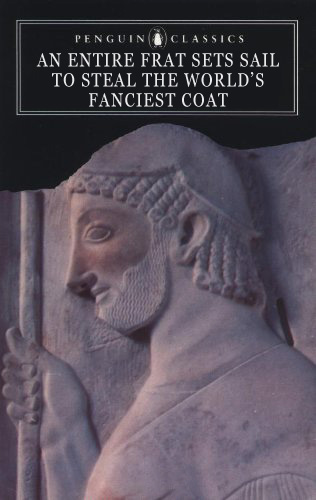 Notice: Posted by permission of AceCorp LLC. Please e-mail overnight open thread tips to maetenloch at gmail. Otherwise send tips to Ace.

posted by Maetenloch at
10:22 PM
|
Access Comments