« John Cornyn: You Know Who I'd Really Like To Run For The Senate? Joe Scarborough
|
Main
|
Quake/Tsunami Thread »
March 11, 2011
BREAKING: Earthquake Off Cost Of Japan, Tsunami Warnings Across Pacific UPDATES: USGS Says It Was An 8.8, Tsunami Has Hit Japan, Tsunami Warnings Across The Pacific, Strong Aftershocks Being Felt In Japan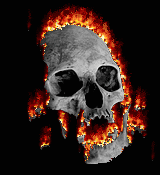 This is about the worst case scenario. It's beyond catastrophic. Keep in mind, the images we are seeing are of very discreet areas where there just happen to be camera crews. Similar scenes are probably being repeated over dozens if not hundreds of miles of coastline. And that's just Japan. We still don't know about other areas across the Pacific and won't for hours.

Seeing estimates from 7.9 magnitude to 8.1. 8.9?
CNN says USG calls it an 8.8. That is about as bad as it gets.
REUTERS: 4 meter tsunami (about 13 feet) hits Japan.

HAWAII PREPARING:

Hawaii Civil Defense says if there's a wave, it will hit about 3am local time. it's 9:33pm now (2:33am eastern). Warning sirens going off in Honolulu, emergency ops center is open.
"We're looking at a potentially very serious event here," said city Department of Emergency Management spokesman John Cummings.

Pacific tsunami arrival times (if there is one in an area).
US West Cost under a tsunami watch, arrival times (if there is one).
Let's hope this is not what happens.
Japan update: Weather agency warns of tsunami as high as 10 feet hitting northeast - AP
Hawaii and much of the Pacific Rim is also under a Tsunami warning.
JMA issued a tsunami warning, saying a major tsunami could strike parts of the Pacific coast. A tsunami warning is also issued for Russia, the Marcus Islands and Northern Marianas. Meanwhile, tsunami watches have been issued for Guam, Wake Island, Taiwan, Yap, Philippines, Marshall Islands, Belau, Midway Island, Pohnpei, Chuuk, Kosrae, Indonesia, Papua New Guinea, Nauru, and Hawaii.
CNN is picking NHK TV from Japan showing a huge plume of black smoke in Tokyo but it's not clear if it's earthquake related or not.
CNN reporter on live says there an aftershock hitting right now (1:17am Eastern Standard Time).

Tsunami hits?
#Tsunami sinking trucks at port in Iwate-ken.
Not good: NHK TV showing a number of cars partially/fully underwater in what looks like a port or marina area.
Depth of quake 24k, CNN guy says that's not very deep.
This could be very, very bad.
Oh God...huge waves hitting somewhere in Japan. Live on CNN.
Via rdbrewer Google map for epicenter. CNN says it's 150 miles but tsunamis travel about 800kph.
Via Andy Levy, NHK internet stream.
Damage reports are showing up on Twitter from across Japan.
We have fires from quake reported as far south as Chiba, Tokyo and Yokohama.
Landslides and building collapses are being reported as well.
Two 6.4 aftershocks have been recorded as well.
Felt as far away as Beijing?

posted by DrewM. at
01:10 AM
|
Access Comments