« Christie On Global Warming: I Think We Need More Science
|
Main
|
Top Headline Comments 3-4-11 »
March 03, 2011
Overnight Open Thread
Today geeks have practically become mainstream and nearly everyone is familiar with some of the different varieties - computer geeks, anime geeks, film geeks, video game geeks, etc.
But before the internet, before computers, before D&D and Star Trek did these types still exist? And if so, what uncool things were they into back in the day?
Well Gilligan at Retrospace has a nice retrospective on the origins and early history of geeks and nerds here.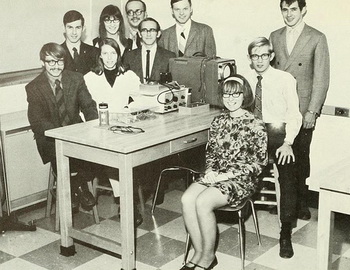 First a bit of terminology:

Nerds are simply intelligent, industrious individuals who lack some social skills. Geeks, according to the modern definition, are those with a high level of interest and enthusiasm for a certain subject, whether it be baseball or horror movies. "Nerd" has become much more pejorative than "geek" because it carries a negative connotation on your place in society; whereas, there is now "geek chic".
A lot of what we refer to today as geekery would really fall under traditional nerdism. Classic geeks were a rarer, more elusive breed in the past before they were able to discover each other over long distances or evangelize. Neither were particularly athletic or familiar with the touch of a woman.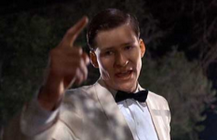 And what were the nerds into back then? Well I'm going to guess that it was mostly ham radio, rockets, and science fiction.
And lest you snicker - just remember that it's thanks to them and their nerdly efforts that kids today can finally watch pr0n from around the world at home on their computing machines x-boxes. The dream - achieved at last.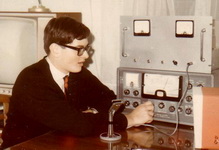 Europe's Gun Culture
Here George Handlery talks about how the Swiss view firearms and gun ownership in general. And points out that it's not all that far from the American view.

Universal military service in a small standing army backed up by reserves relying on all males is a national tradition here. Serving, being armed and citizenship are, to many, related concepts. By tradition, reservists, obliged to serve periodically to maintain their skills, take their weapons home. That made me the delighted guardian of my son's assault rifle –an excellent product. After the service, at around 45, the weapon can be kept if one participates in the "obligatory" yearly shooting practice. A combination of these factors means that every village has a gun and pistol club and a shooting range. Target shooting is a national past time.
Plus his descriptions of a new in the wrapping K-31 makes me wish I had sprung for one a few years ago. But then I would have had just one more oddball caliber to deal with.

How Come The Kids Don't Talk So Good?
So why do kids these days always use vague terms and stuff and like, put in so many you know filler words and like uptalk too? Well Clark Whelton says he knows exactly when this happened:

Everything went so well that I hired interns at every opportunity.

Then came 1985.

The first applicant was a young man from NYU. During the interview, he spiked his replies so heavily with "like" that I mentioned his frequent use of the word. He seemed confused by my comment and replied, "Well . . . like . . . yeah." Now, nobody likes a grammar prig. All's fair in love and language, and the American lingo is in constant motion. "You should," for example, has been replaced by "you need to." "No" has faded into "not really." "I said" is now "I went." As for "you're welcome," that's long since become "no problem." Even nasal passages are affected by fashion. Quack-talking, the rasping tones preferred by many young women today, used to be considered a misfortune.
Well language does like change and stuff. I notice this kind of talking mostly among the teenaged members of my extended family. Part of it is just a teen language style but there's also an element of being deliberately vague and non-declarative so that you can never really be called on anything. Towards adults this style becomes a form of verbal passive-aggressiveness. So everything is kinda like tentative. And stuff.
Rubber - The Killer Tire
I can't tell if this is a sign of the bankruptcy of Hollywood or genius. It's a movie about a tire. A tire that comes to life and kills people. An evil tire apparently.

RUBBER is the story of Robert, an inanimate tire that has been abandoned in the desert, and suddenly and inexplicably comes to life. As Robert roams the bleak landscape, he discovers that he possesses terrifying telepathic powers that give him the ability to destroy anything he wishes without having to move. At first content to prey on small desert creatures and various discarded objects, his attention soon turns to humans, especially a beautiful and mysterious woman who crosses his path. Leaving a swath of destruction across the desert landscape, Robert becomes a chaotic force to be reckoned with.
Hey it can't be any dumber than
Night of the Lepus
.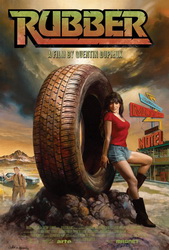 Free Drugs For the Scottish
The Scottish parliament has voted to make all prescriptions free of charge. The Scots live very well off of the taxes of the English - better than the English even since they have to pay for their drugs.

As well as getting free prescriptions, Scottish people receive free eye tests (compared to an English charge of around £19) and free 'personal care' in old age, while English pensioners have to pay full residential care costs if they own assets of more than £23,000.

To top it all, Scottish students pay no tuition fees, even if they attend a university in England. Students born south of the border face paying up to £9,000 a year.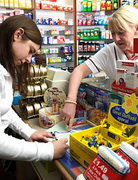 Are You Face-Blind?
Take the test here for prosopagnosia.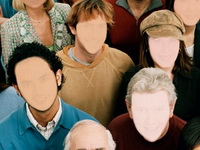 Upgrading Windows from 1.0 to 7.0
Here a masochist intrepid explorer tests what it's like to upgrade through all the major Windows versions from 1.0 all the way up to 7. And checks to see if Doom II and Monkey Island will run on them. It turns out that the upgrade process works amazing well given that it spans 26 years of hardware and software changes. And yes the games still play in Windows 7.

The Real Details of the McDonald's Hot Coffee Lawsuit
I think everyone by now has heard the story of the woman who sued McDonald's over hot coffee and was awarded $2.9 million in damages by a jury. Well often these outrageous judgments turn out not to be so crazy once you look at the facts of the case. And this case came down to a couple of facts:
1. McDonalds kept their coffee very hot (190 deg) - far hotter than any other vendors.
2. Stella Liebeck, 79, was seriously burned - enough to require labial skin grafts.
3. Over 700 other people had also been seriously burned by their coffee. McDonalds knew this but did nothing about it.
4. Liebeck initially only asked for the cost of her medical expenses ~$11,000, but McDonalds refused. Later they would also reject an arbitrator's suggested $225,000 settlement.
Of course a judge later reduced the punitive damages to only $480,000 but after reading the details of the lawsuit, you can see why a jury might want to get McDonalds' attention with such a big judgment.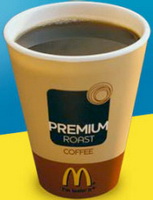 Meet The 魔挺衣一代
I don't know what they're selling here - maybe a Chinese wonder-bra or some kind of cleavage feng shui. But I think I'm gonna have to watch it a few more times to figure it out.

Yahoo group. That is all.
Tonight's post brought to you by aliens:

Notice: Posted by permission of AceCorp LLC. Please e-mail overnight open thread tips to maetenloch at gmail. Otherwise send tips to Ace.

posted by Maetenloch at
09:57 PM
|
Access Comments