« Oscars Thread
|
Main
|
Top Headline Comments 2-28-11 »
February 27, 2011
Overnight Open Thread
So I just finished re-reading the entire Lord of the Rings series including The Hobbit (~1400 pages). And it still holds up very well. I think the last time I read the whole thing was back in the early 80s and I was probably too young at the time to fully appreciate a lot of the story nuances.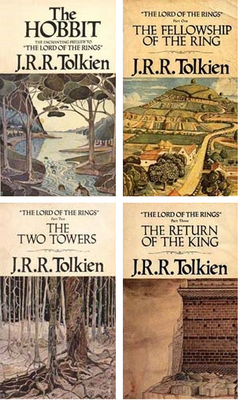 Two things I noticed during this read - one is that The Hobbit has a lot of foreshadowing and hints of the grander story sprinkled throughout it. Which would be pretty amazing of Tolkien to have dropped clues of things that wouldn't appear for another 10 years and 1000 pages later.
But it turns out that after he finished the LotR trilogy, he went back and edited The Hobbit to make it more consistent with the later story. Still maintaining the consistency between the layers of the story over such a long tale is quite an achievement.
Another thing is that Tolkien really dwells on describing the landscapes in full detail down the type of rocks and shrubbery the characters pass through. This was annoying the first time I read the series since I was in a rush to get to the action and find out what happened next. This time I could appreciate it as way of placing the reader into the book's world and giving you the feeling that you truly were traveling on an difficult and epic journey.
Plus having read some of the early fantasy that inspired Tolkien (like William Morris' The Well at the End of the World) I can see how it was common to make the geography practically a character in its own right.
So anyway if you haven't read the LotR series (even if you've seen the movies), go read them. You won't regret it.
And if you have read the books and are hungry for more, there's always Kirill Yeskov's "The Last Ringbearer", a re-telling of the LotR story from the point of view of Mordor.

In Yeskov's retelling, the wizard Gandalf is a war-monger intent on crushing the scientific and technological initiative of Mordor and its southern allies because science "destroys the harmony of the world and dries up the souls of men!"
…
Barad-dur, also known as the Dark Tower and Sauron's citadel, is, by contrast, described as "that amazing city of alchemists and poets, mechanics and astronomers, philosophers and physicians, the heart of the only civilization in Middle-earth to bet on rational knowledge and bravely pitch its barely adolescent technology against ancient magic."
It sounds interesting but unfortunately isn't available for sale in the US because the Tolkien estate is
famously litigious
. But you can download it for free from
here
.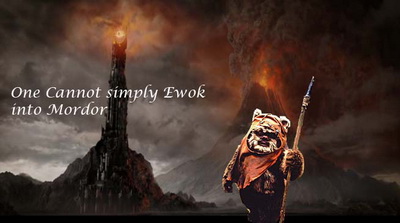 The Gaddafi Remix
So DJs all over the world have been making fun of Quaddafi's latest speech ("zenga zenga!"), and it was inevitable that someone would create a re-mixed version of it. Well now it's gone viral and has even become an anthem of sorts among the Libyan rebels.

David Brooks: More People Own Ferrets Than Watch Fox News
Expect to hear this line repeated ad nauseum by liberals. But he's wrong - Fox gets about 3.5 million viewers and there are maybe at most 500,000 ferret owners.

The real question is: how do ferret ownership numbers compare to the readership of David Brooks?

In October, the New York Times had an average weekday circulation of 877,000. You think all those people read David Brooks? He's lucky if 10% of them actually read his column. We'll say 25% if we're being really generous. That's fewer than a quarter million people.

Which is less than half the number who own ferrets. Which means Brooks would have been more accurate to say: "twice as many Americans own ferrets as read me."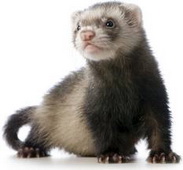 Ted Kennedy Was As Bad Worse Than You Thought
Via FOIAed FBI files comes this account of a young Ted Kennedy visiting South America in 1961 and well, behaving like Ted Kennedy. Note that at this time he was a mere Assistant District Attorney of Suffolk County, MA and hadn't yet invented the senatorial waitress sandwich.

• "While [the married] Kennedy was in Santiago he made arrangements to 'rent' a brothel for an entire night. Kennedy allegedly invited one of the Embassy chauffeurs to participate in the night's activities."
• "[I]n each country Kennedy insisted on interviewing 'the angry young men' of the country. He wanted to meet with communists and others who had left-wing views. …Ambassador Freeman, Bogota, said the first person whom Kennedy wanted to meet was Lauchlin Currie." (The document subsequently identifies Currie as a person who "had been mentioned in Washington investigations of Soviet spy rings.")
And then of course you have Kennedy's treasonous liaisons with the Soviets in 1978 and 1984. Good riddance.

The Gallium Spoon Prank
Interestingly pure gallium metal has a melting point of 86 degrees Fahrenheit which means that it will melt in your hands or hot water. Plus it's non-toxic which means you can have fun with your friends by giving them a gallium spoon to stir their coffee with.
Or given my devious mind cast bullets from it that will melt inside your victim thus leaving no way to match them to a gun. You can buy some here.

The Largest Airplane Still Flying
The AN-255 Mriya ("Dream") was built by the Soviet Union to transport their shuttle-knockoff, the Buran. Only two were made and just one is still flying today making it the largest operating airplane in the world. (The Spruce Goose is larger but hasn't flown since 1947).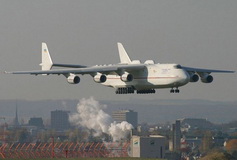 Reagan Brings Back Uniforms For Generals

Feb. 27, 1981: Military officers are back in uniform around Washington after an informal switch to civilian clothes, apparently prompted by a remark in 1955 by President Eisenhower that "the place looked like an armed camp." The change was due to another presidential quip, this time from Ronald Reagan, who supposedly asked: "How do I know you're a general if you don't wear a uniform?"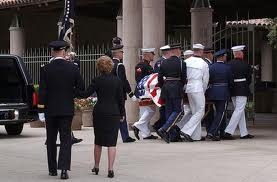 Lady Gaga Is an Original
Best Madonna 2.0 impersonator ever.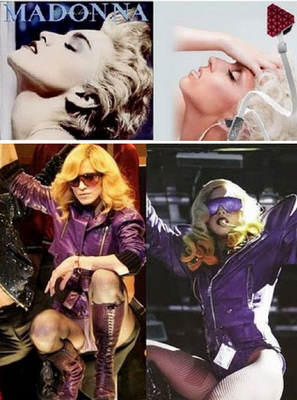 The Kindle Wants To Be Free
Amazon has been steadily dropping the price on Kindles and it looks like they'll eventually start giving them away later this year as a loss leader.

In October 2009 John Walkenbach noticed that the price of the Kindle was falling at a consistent rate, lowering almost on a schedule. By June 2010, the rate was so unwavering that he could easily forecast the date at which the Kindle would be free: November 2011.

Since then I've mentioned this forecast to all kinds of folks. In August, 2010 I had the chance to point it out to Jeff Bezos, CEO of Amazon. He merely smiled and said, "Oh, you noticed that!" And then smiled again.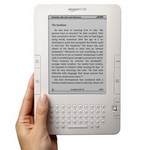 The Oscar Picks
At least according to social media.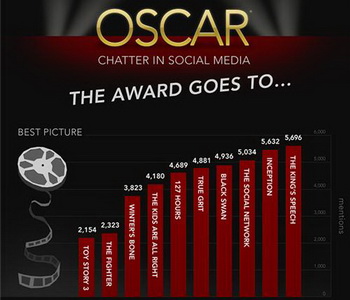 Weekly AoSHQ Commenter Standings
Top 10 commenters:
1 [458 comments] 'Merovign, Bond Villain' [64.29 posts/day]
2 [425 comments] 'Kratos (Ghost of Sparta)'
3 [373 comments] 'curious'
4 [354 comments] 'Rum, Goddess of Doom'
5 [340 comments] 'FlaviusJulius'
6 [318 comments] 'Soothsayer'
7 [300 comments] 'Vic'
8 [285 comments] 'sifty'
9 [278 comments] 'dagny'
10 [262 comments] 'soulpile is... expendable'
Top 10 sockpuppeteers:
1 [84 names] 'kbdabear' [11.79 unique names/day]
2 [59 names] 'andycanuck'
3 [47 names] '18-1'
4 [45 names] 'garrett'
5 [43 names] 'fluffy'
6 [42 names] 'toby928▒'
7 [42 names] 'Fish the Impaler'
8 [33 names] 'Merovign, Bond Villain'
9 [31 names] 'George Orwell'
10 [31 names] 'Cicero'
The group. Yeah.
Tonight's post brought to you by Sophia: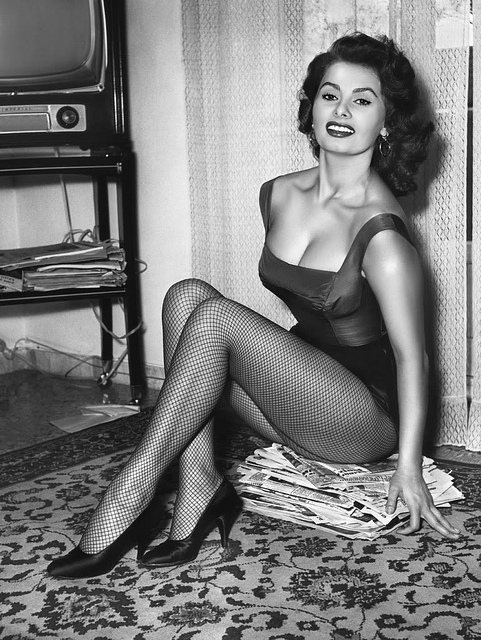 Notice: Posted by permission of AceCorp LLC. Please e-mail overnight open thread tips to maetenloch at gmail. Otherwise send tips to Ace.

posted by Maetenloch at
09:02 PM
|
Access Comments