« Obama Condemns Violence in Libya; Somehow Manages to Not Mention Moamar Qadhafi
|
Main
|
CAC's So-late-night-it-is-pointless Art Thread »
February 23, 2011
Overnight Open Thread
Welcome to tonight's 45%-assed hump day ONT.
Not only are they not dead but apparently they're actually going on tour this summer. Well except for Michael Nesmith.
I have vague memories of watching the Monkees TV show as a little kid. I always assumed that it was a current show but years later I discovered that I must have been watching re-runs broadcast long after the show was canceled.
Oh and a little Michael Nesmith trivia for you: his mother invented Liquid Paper, he was the executive producer of the movie Repo Man, and he and PJ O'Rourke used to do cross-country road races together in the 80s.
69 Years Ago Today The Japanese Bombed California
And chaos ensued.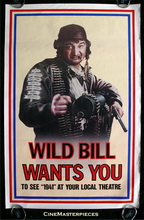 Government Now In The Business of Income Redistribution
Our new national motto: From each according to their tax bracket, to each according to their victim status. Arise working suckers; you have nothing to lose but your bourgeois notions of self-sufficiency.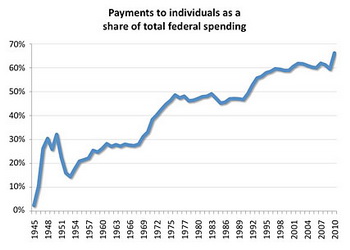 If The Federal Government Was a Household
It would have an annual income of $60,000 yet spend $85,000:

Next year, Obama is requesting $17,400 for Social Security, $10,700 for Medicare, $6,100 for Medicaid, and $13,600 for other mandatory programs such as food stamps. There's no way around any of those expenditures, which total about $48,000—or more than three-quarters of the federal government's annual income. (Last year, mandatory spending alone actually exceeded income.)
…
In fiscal year 2012, Obama is asking for $20,000 for overall security costs.
…
$400 on energy, $500 on agriculture, $1,000 on housing and urban development, and $1,800 on education, for example.
…
But wait—there's more, as they say. You have to pay for all the debt you're ringing up. This year, you are on the hook for $5,500, and that is just for interest payments to creditors.
Update From Inside the LGF Bunker
You can now be banned just for linking to a site that contains a link to a forbidden site - in this case Jim Hoft's Gateway Pundit. At this point I figure that they're just a year or two away from running fruit punch drills at the jungle compound.


Jon Gosselin is Living The Dream Baby!
Apparently his crazy reality show money didn't go as far as he thought so he's now working as a solar panel installer. He never seemed like the brightest bulb, but then Kate was a shrew. So maybe being poor but Kate-free is still a step up.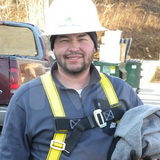 If Reading Literature Makes You a Better Person Why are English Professors Such Horrible People?
Books no defense against jackassery:

If you think that reading the right things in the right ways is morally bracing, improves one's discriminations and heightens sensitivity – basically, the Leavis line – then all you have to do is look at the behaviour of Dr Leavis himself to begin to doubt the thesis. Indeed, if it were true that wide and deep reading redounds wholly positively on the development of a wholesome self, consider a typical member of a university English department, and despair.
Nun Kicked Out of Convent Due to Facebook Addiction
Well it is the devil's website.

And living up to her nickname of 'Sister Internet' - a moniker given to her by her fellow nuns - the 54-year-old broke the news on her Facebook page, where she announced she had been asked to leave the convent following disagreements over the online activity.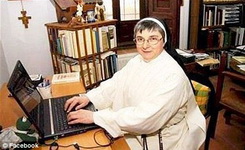 End of The Easy-Bake Oven
Thanks to the coming ban on 100 watt light bulbs the traditional Easy-Bake oven is coming to an end.

Millions of young chefs have used the toy to make tasty baked treats. It was made possible by the oven's heating element, a common 100-watt incandescent light bulb.

But starting next year, manufacture of such bulbs will be outlawed. It's the start of a phased-in 2007 federal law that requires light bulbs to be more energy efficient. The practical effect will be to ban incandescent bulbs, which do not meet the requirement.
Hasbro says that they're coming out with a new version that doesn't use light bulbs. Maybe 100W glass vacuum 'heating elements' instead?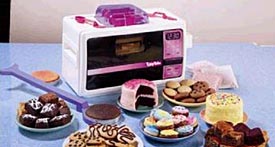 Men Named Chris Get Laid More Than Any Others
And it's tough noogies for Eddie, Dylan, and Frank. Well unless they meet Vanessa, Angela, Tamara, Diana, or Sheila.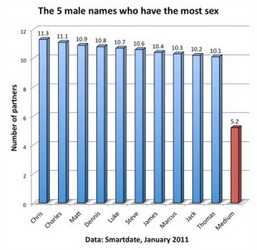 Tonight's post brought to you by 1958: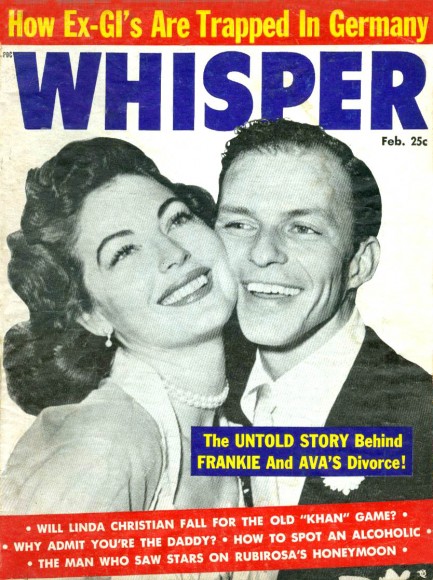 Notice: Posted by permission of AceCorp LLC. Please e-mail overnight open thread tips to maetenloch at gmail. Otherwise send tips to Ace.

posted by Maetenloch at
09:50 PM
|
Access Comments