« Union intimidation in Wisconsin [Fritzworth]
|
Main
|
Top Headline Comments 2-21-11 [Ben] »
February 20, 2011
Overnight Open Thread
Welcome to virtual Saturday.
And here's a chart confirming that it really is - even with iTunes and other digital sales. People just aren't buying as much music as they used to.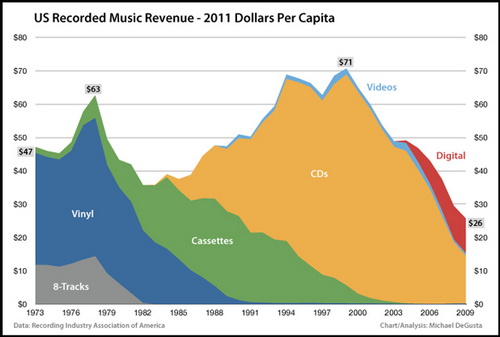 How come?
Well for a couple of reasons -
1. People can buy just singles and not albums these days. And most of the money was in albums.
2. Thanks to the internet the music market is fragmented and the music industry can't drive album sales through radio playlists like they used to.
3. Fewer superstar bands/less quality music. Exhibit A - this week's #1 Song
4. Piracy. You can get higher quality digital versions minus any DRM for free off the net. Music industry FAIL.
5. People aren't rebuying songs in new media formats. They just rip their existing CDs.
6. Studio executives were/are arrogant assholes, hated by musicians and the public alike, and completely missed the chance to jump onto the digital revolution.
Note that it's the recorded music industry that is dying. Actual performing musicians who tour and sell their music directly seem to be doing just fine.
A Brief, Illustrated History of the Public Sector Unions That, Together With The Democrat Party, Are Waging War on the Taxpayer
Here Doug Ross gives a brief history of the rise of public sector unions and shows why they're destroying the government today. Wisconsin is just the opening battle in a war to see if public employees serve the government or the government serves their unions.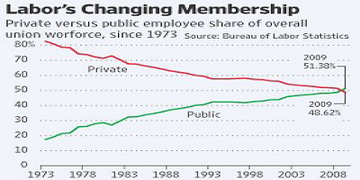 Britain Watch: Police Say Don't Put Wire on Your Windows – It Might Hurt Burglars

Residents in Surrey and Kent villages have been ordered by police to remove wire mesh from their windows as burglars could be injured.

Home owners in the villages of Tandridge and Tatsfield in Surrey and in Westerham, Brasted and Sundridge in Kent have said they are furious that they are being branded 'criminals' for protecting their property.

Locals had reinforced their windows with wire mesh after a series of shed thefts but were told by community police officers that the wire was 'dangerous' and could lead to criminals claiming compensation if they 'hurt themselves'.
The UK seems to be descending into some kind of over the top yet real life Death Wish movie, only without any Charles Bronson.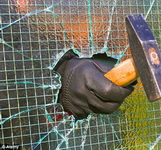 Innocuous Romantic Questions and Their Real Meanings
So on your next first date you might want to ask the following questions:
1. Do you like the taste of beer?
2. Do you prefer the people in your life to be simple or complex?
Read the article to find out why.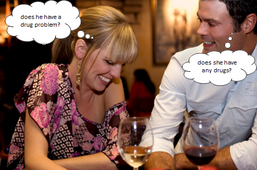 Nope Congressman David Wu Isn't Weird At All
I mean who doesn't like to be TigerMan Tigger sometimes? Yep, we're in the best of hands.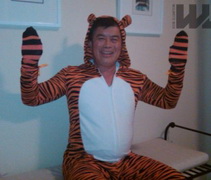 Five Myths About the Military You Believe (Thanks to Movies)
Full Metal Jacket?

I'll be blunt: Everything about boot camp in movies is wrong. At least, it's wrong today. What you find out in boot camp is that the heart of military life isn't killing bad guys, fulfilling your potential or being all you can be. It's uniform inspections.
War stories?
In a combat zone like Iraq, for every one soldier whose job description includes combat, 2.5 people are in support positions doing all of the tedious but lifesaving work that makes his job possible. So if you're like the vast majority of those who serve, the rest of your life will most likely not be spent telling war stories, but rather explaining to that 15-year-old punk in Starbucks that you got the scar on your face from tripping over an unsecured air conditioning cable on the way to your bunk.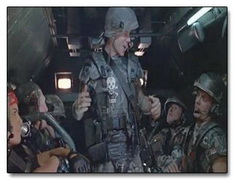 Woman With World's Biggest Breasts Now In Coma
Unfortunately she was the biggest breasted woman in the world but had to remove the implants due to an infection. And now due to a suicide attempt she's in a coma:

Brazilian Hershey, who lives in Houston, Texas, had her MMM-cup implants removed in September after getting an infection during an op to fit them.

She was due to have an op to return her to a size KKK today.

But the bipolar mum, who has been in therapy over her boob obsession, overdosed on Sunday - her second suicide bid in two months.
A sad tale for her and her boobies.
[And sadly due to the 'genghis rule' I can't include a picture. But I do have this artist's rendering]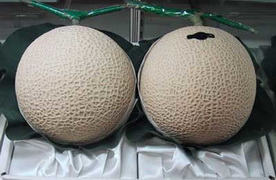 So Why Do Girls Love Horses, Unicorns And Dolphins?
Like taming a powerful Bad Boy?

When longtime horsewoman Dominique Gioia Scaggs approaches her horse's stall at the Santa Rosa Equestrian Center each morning, a grin still breaks out on her face. She says she's always excited to see B.J. — it's one of the big relationships in her life.

"To be in control, or out of control, on a galloping horse is a wild feeling," she says. "You are one with it. You just feel the power underneath you. And that's part of the attraction."
And then you have dolphin fantasies:
Chelsea Berman, 21, works at the Monterey Bay Horsemanship Center, where she began volunteering when she was 13. Her love of horses is only rivaled by her love of dolphins. She says they "capture your heart."

"I swam with dolphins," she says. "When they take off and swim, and they're just pushing you with their nose or they're pulling you with their fin. It's power."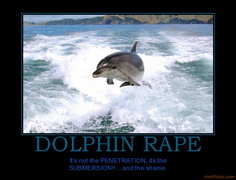 Tonya Harding Today
It's hard to believe that the whole Harding-Kerrigan brouhaha was 16 years ago. So what happened to Tonya after that?

There was the sex tape, the attempted acting career, the alleged claim that she was held at gun point, the stolen vehicle, the near fatal car accident, the domestic violence charges, the second car accident (this time she was under the influence), the alleged assault on her property by armed vigilantes, and finally the boxing career. And I left some stuff out because I was getting exhausted. How the hell do you recover from a life story like that? I thought—as most of us probably did—that Tonya Harding was karmically doomed for all eternity. I was wrong.
Today she's 40, happily married with a baby boy on the way.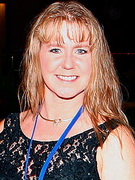 Lost in Space Reunion 2011
Nostalgia Will Robinson!

People always act like if you liked LOST IN SPACE you had to hate STAR TREK and vice versa. No true. They're apples and oranges and I love them both and always have. I regret the sublimation of Guy Williams, one of the great action heroes of his generation, when the show veered toward camp comedy, but that's just it. It worked better that way. Jonathan Harris was okay as a villain in the early episodes but his later over-the-top characterization of Zachary Smith became one of THE great TV characters of all time.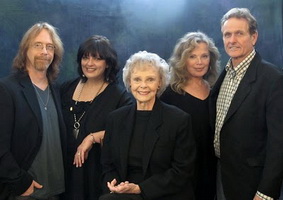 Weekly AoSHQ Commenter Standings
Top 10 commenters:
1 [346 comments] 'Kratos (Ghost of Sparta)' [48.57 posts/day]
2 [337 comments] 'garrett'
3 [330 comments] 'Vic'
4 [330 comments] 'dolphin-safe soothsayer'
5 [285 comments] 'Miss'80sBaby'
6 [264 comments] 'iknowtheleft'
7 [256 comments] 'AllenG (Dedicated Tenther)'
8 [243 comments] 'FlaviusJulius'
9 [225 comments] 'dagny'
10 [220 comments] 'Rum, Goddess of Doom'
Honorable Mention:
11 [210 comments] 'ace'
Top 10 sockpuppeteers:
1 [90 names] 'garrett' [12.8 unique names/day]
2 [59 names] 'kbdabear'
3 [47 names] 'fluffy'
4 [45 names] '18-1'
5 [45 names] 'homer simpson'
6 [43 names] 'logprof'
7 [41 names] '18-1'
8 [29 names] 'George Orwell'
9 [29 names] 'Barbarian'
10 [27 names] 'NC Ref'
The group. Yeah.
Tonight's post brought to you by Steve McQueen's living room circa 1963: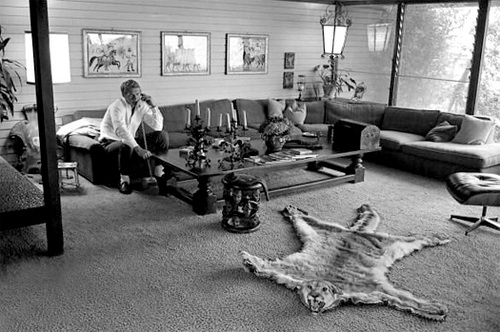 Notice: Posted by permission of AceCorp LLC. Please e-mail overnight open thread tips to maetenloch at gmail. Otherwise send tips to Ace.

posted by Maetenloch at
09:23 PM
|
Access Comments