« House Votes to Defund ObamaCare Enforcement
|
Main
|
Self-Identified Cato Libertarian Suggests YAF Should Be Expelled from the Conservative Movement for Daring to Criticize Ron Paul's Isolationist Views »
February 18, 2011
Um: Half of Republican Caucus, Especially Leadership and Old Guard, Votes With Democrats To Block Additional $22 Billion in Cuts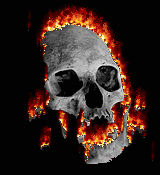 This, I guess, is the new $22 billion needed to get the cuts up to the promised $100 billion, and they blocked it.
More than half of the Republican conference backed the measure in opposition to two party chiefs, Majority Leader Eric Cantor (R-Va.) and Whip Kevin McCarthy (R-Calif.), who voted with every Democrat against it. Speaker John Boehner (R-Ohio) did not vote, as is traditional for Speakers.

The party's fourth-ranking member, Rep. Jeb Hensarling (R-Texas), supported the measure, as did dozens of Republican freshman. Yet there was division even among the first-term, Tea Party-backed lawmakers. Rep. Kristi Noem (R-S.D.), an elected freshman representative on the leadership team, opposed the bill, while Rep. Austin Scott (R-Ga.), the freshman class president, supported it.

Like no previous proposal, the heated debate over the amendment drew a bright line through the GOP conference, pitting conservatives pushing the deepest spending cuts against senior Republicans who denounced them as "misguided," "indiscriminate" and, in the case of Rep. Daniel Lungren (R-Calif.), "lazy."

Republican committee chairmen like Lungren, Appropriations chief Hal Rogers (R-Ky.) and Jo Bonner (Ala.) made a rare stand alongside Democrats, while Rep. Mike Pence (R-Ind.), a former chairman of the GOP conference, spoke in strong support of the measure.
I don't even know what to say.
Read on and you will hear Rodgers, who needs to be gone as soon as possible, claiming that automatic across-the-board spending cuts are "lazy." By this, he means that this is the only fair way to make these cuts which will actually be politically palatable, and so he opposes this measure. He wants to weight each cut individually so that each constituency can come out one-by-one to demagogue the cuts and prevent them.
Okay, I give up. I wanted to give this two party system a try. Forget it. It's time for a third party, the Tea Party.
The GOP is dead to me. Hal Rodgers and posturing lying phony Eric Cantor need to be replaced.
The Republican Party
If you like your ruinous behemoth tax-parasite government, you can keep your ruinous behemoth tax-parasite government.
And that is is promise we will definitely keep. Because, in the end, that's the one thing that matters to us.

By the Way: Defunding ObamaCare was always symbolic because money has already been appropriated for that, in the last Congress, so only a positive law would stop that, and the Senate won't agree to that, and Obama would veto it.
So it was purely symbolic, for the suckers. (Chris Wallace just explained this; I wasn't in on the con.)
So the sucker thing that is pure political theater they did. The real thing, cutting other stuff, they won't do.
The Amendment... is here, it's amendment 104 offered by Mr. Jordan. You have to scroll some. It just says...
(before the short title), insert the following: SEC. ll. (a) Each amount made available by the following provisions of division B of this Act (other than an amount required to be made available by a provision of law) is hereby reduced by the following percentage: (1) Section 1101(a)(5) and title IX, 11 percent. (2) All other provisions of such division (except as provided by subsection (b)), 5.5 percent. (b) Subsection (a) shall not apply to amounts made available— (1) by section 1101(a)(3) and title VI; (2) by section 1101(a)(6) (with respect to division E of Public Law 111–117) and title X; and (3) for Israel, by section 1101(a)(6) (with respect to division F of Public Law 111–117) and title XI.
All this crap about objecting to the OMB is a lie. It's a straighforward 11% cut to everything -- and everything has been bloated by huge amounts the last two years. It's an attempt to bring budgets back down closer to 2008 levels, and our terrific Congressmen are claiming that's impossible. As if the government was starved for cash after eight years of Bush's budget increases. As if in 2008 we were all sitting around saying "God, I sure wish we were spending more because the current level is entirely inadequate."
Well apparently some of us were saying that -- Cantor, Rogers, this Naomi sell-out, and half the rest of the House.

posted by Ace at
04:20 PM
|
Access Comments