« House GOP Leadership Agrees to 100 Billion in Cuts
|
Main
|
Top Headline Comments 2-10-11 »
February 09, 2011
Overnight Open Thread
Welcome to tonight's semi-half-assed hump day ONT. But even paltrier since I've been traveling all day.
Oh and I noticed at two different airports today that TSA agents were doing 'random' bag searches as people were lined up to get on the planes, and seemed especially interested in liquids. I haven't seen this since the weeks right after 9/11. Kinda curious.
None of these details of Obama's past are probably a surprise to long-time readers of this site, but when you see all of them put together in a single article it's still shocking.
Obama was incubated in socialism from his early years through college and his later jobs. The MFM knew (or suspected) all of this during the campaign but suppressed it to make sure their guy got over the finish line. Read it and be amazed how a stealth socialist was elected to the presidency of the United States by a majority of Americans.
Though he's written two books about his life, Obama hid his father's background and his own career-long affiliations with radical socialists and communists. All were striving together for "economic justice" and class warfare as unreconstructed Communists.

And legacy media knew all of this -- it was common knowledge -- but refused to report it.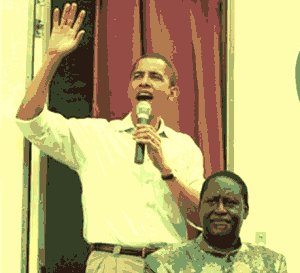 NYT: Layers(!) of Fact-Checking
Yet they still ended up having to issue these corrections:

An article on Nov. 10 about animal rights referred erroneously to an island in the Indian Ocean and to events there involving goats and endangered giant sea sparrows that could possibly lead to the killing of goats by environmental groups. Wrightson Island does not exist; both the island and the events are hypothetical figments from a book (also mentioned in the article), 'Beginning Again,' by David Ehrenfeld. No giant sea sparrow is known to be endangered by the eating habits of goats.
An article on Jan. 16 about drilling for oil off the coast of Angola erroneously reported a story about cows falling from planes, as an example of risks in any engineering endeavor. No cows, smuggled or otherwise, ever fell from a plane into a Japanese fishing rig. The story is an urban legend, and versions of it have been reported in Scotland, Germany, Russia and other locations.
Apparently they've never heard of snopes.com or the Google.
Did The US Cause The 2008 Financial Crisis?
Short answer: No. The US may have contributed to it, but clearly there was huge credit bubble going on around the world.

The Lee-Enfield is one of the oldest, and still widely used, rifles on the planet. Over 17 million were manufactured between 1895 and the 1980s. While there are more AK-47s out there (over 20 million in private hands), these are looked down on by those who use their rifles for hunting, or killing with a minimum expenditure of ammunition. The 4 kg (8.8 pound) Lee-Enfield is a bolt-action rifle (with a ten round magazine) noted for its accuracy and sturdiness. The inaccurate AK-47 has a hard time hitting anything (with a single shot) more than a hundred meters away, while the Lee-Enfield can drop an animal, or a man, at over 400 meters.
Yep the Enfield is pretty dang awesome. In fact if I were forced to go into battle with a military bolt-action rifle the No. 4 Mk II Enfield would be my choice.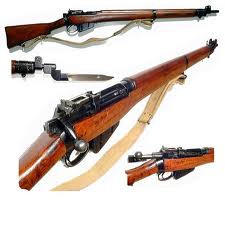 8 Regional Foods You Might Not Know
I've had the Cincinnati 3-way chili before and it was good.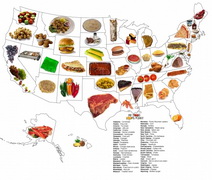 Is 'Wipeout' the Best Show on Television?
Well that's what Matt Patterson of Big Hollywood claims. Of course Wipeout is pretty much just a copy of Japan's Takeshi's Castle from 20+ years ago which was re-packaged as Spike's MXC. But hey it was pretty entertaining then so why not let a thousand copycat flowers bloom?

Slo-Mo Kitteh
Thanks to David D.

The SteriShoe Eliminates Smelly Shoes With UV Light
I can't decide if this is brilliant or goofy. I guess it depends on whether it actually works.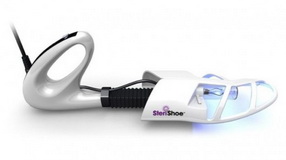 Teacher Fired for Having Facebook Photo with Glass of Alcohol
Georgia public school teacher Ashley Payne was forced to quit her job after a parent saw a photo of her with a glass of wine on her Facebook page:

Payne told CBS that she was called into her principal's office in August 2009 when he asked her if she had a Facebook page. After she said that she did, he gave her two choices: Payne could resign or be suspended.

The reason? During a global trip that took her to cafes across Europe and the Guinness brewery in Ireland, Payne took a picture of herself with a glass of wine and another of Guinness and posted it to her Facebook profile. The principal also cited a weekly bar trivia contest Payne went to that uses the word "bitch".
As far as I can tell there was no clause in her contract fobidding her from drinking alcohol (or being seen doing it). And it
was
a perfectly legal activity. So this seems like a huge injustice.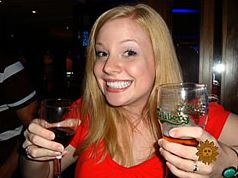 Tonight's post brought to you by 1963: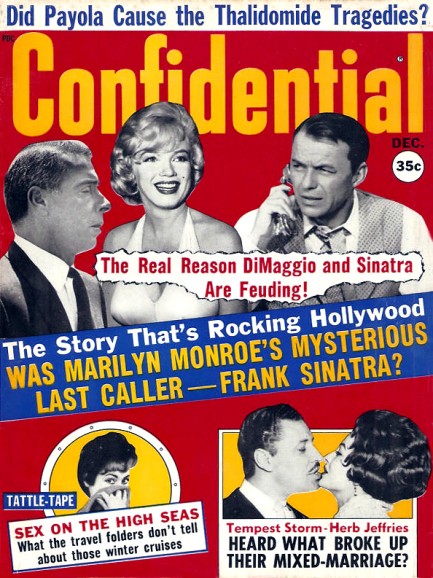 Notice: Posted by permission of AceCorp LLC. Please e-mail overnight open thread tips to maetenloch at gmail. Otherwise send tips to Ace.

posted by Maetenloch at
09:30 PM
|
Access Comments