« NASA Press Conference: We Found a Galaxy Formed Only 500 Million Years After the Big Bang
|
Main
|
Green Hornet Review: Wait For DVD Or Cable »
January 26, 2011
The Battle Over the DSM-V (Or "DSM-5," Since Roman Numerals are Getting the Axe Too)
Follow the money.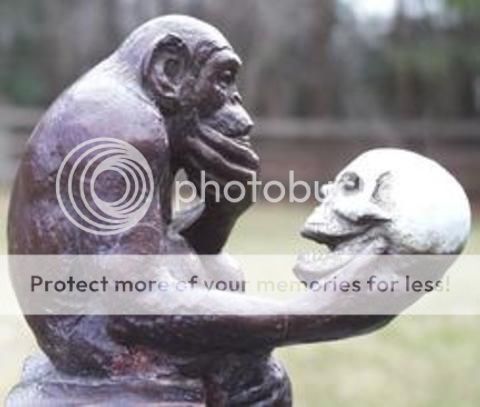 The book is the basis of psychiatrists' authority to pronounce upon our mental health, to command health care dollars from insurance companies for treatment and from government agencies for research. It is as important to psychiatrists as the Constitution is to the US government or the Bible is to Christians.
From Wired. Al Frances, editor of the DSM-IV and Robert Spitzer, editor of the DSM-III, joined in criticizing the upcoming DSM-5. (No kidding, roman numerals are out.) There is a tremendous amount of change proposed for the DSM-5, and it appears that not all of it is supported by good science or good sense. In trying to solve the problems of the DSM-IV, the new editors are creating bigger problems. Frances and Spitzer are worried about disaster.
[He accuses] his colleagues not just of bad science but of bad faith, hubris, and blindness, of making diseases out of everyday suffering and, as a result, padding the bottom lines of drug companies. These aren't new accusations to level at psychiatry, but Frances used to be their target, not their source. He's hurling grenades into the bunker where he spent his entire career.

. . .

As the DSM-5 task force began its work, Spitzer was "dumbfounded" when Darrel Regier, the APA's director of research and vice chair of the task force, refused his request to see the minutes of its meetings. Soon thereafter, he was appalled, he says, to discover that the APA had required psychiatrists involved with the revision to sign a paper promising they would never talk about what they were doing, except when necessary for their jobs. "The intent seemed to be not to let anyone know what the hell was going on," Spitzer says.

. . .

Throughout 2009, Spitzer and Frances carried out their assault. That June, Frances published a broadside on the website of Psychiatric Times, an independent industry newsletter. Among the numerous alarms the piece sounded, Frances warned that the new DSM, with its emphasis on early intervention, would cause a "wholesale imperial medicalization of normality" and "a bonanza for the pharmaceutical industry," for which patients would pay the "high price [of] adverse effects, dollars, and stigma." Two weeks later, the two men wrote a letter to the APA's trustees, urging them to consider forming an oversight committee and postponing publication, in order to avoid an "embarrassing DSM-5."

. . .

The fact that diseases can be invented (or, as with homosexuality, uninvented) and their criteria tweaked in response to social conditions is exactly what worries critics like Frances about some of the disorders proposed for the DSM-5—not only attenuated psychotic symptoms syndrome but also binge eating disorder, temper dysregulation disorder, and other "sub-threshold" diagnoses.
(Emphasis mine.) From the Washington Examiner, the changes "reflect new political realities about how psychiatric medicine gets paid for and by whom." Under the new revisions, almost everyone could be labeled with some kind of disorder. Behavior that has always been regarded as normal is now considered suspect. Some of the diagnoses that are being considered include:
mild anxiety depression
psychosis risk syndrome
temper dysregulation disorder
attenuated psychotic symptoms syndrome
binge eating disorder
Frances and Spitzer agree that augmenting the current approach and quantifying gradations for illnesses would reduce the numbers of people hurt by the current binary approach to diagnosis. But in trying to solve that problem, the approach taken by the editors of the DSM-5--creating more diagnoses, some vaguely defined--incentivizes psychiatrists and pharmaceutical companies to increase the numbers of people considered to have psychiatric illnesses. They stand to gain. From the Washington Examiner article:
Because given new political realities like mental health parity and Obamacare -- which extends Medicaid benefits to the middle class and keep "children" on policies till they're 26 -- it's becoming increasingly clear that the DSM is not being re-designed so much to treat mental illnesses, but to invent them.

It's perfectly rational. If the APA gets to make up its own rulebook, it will exploit that fact to its advantage. You will pay them through Medicaid, Medicare or higher insurance premiums. But one way or the other, you'll pay. Medscape (WebMD)'s Steven Fox writes:

The introduction of the new category of addictions and related disorders includes, as a subgroup, several "substance-use disorders," categorized by drug — for example, "alcohol-use disorder" and "cannabis-use disorder." Dr. O'Brien said that although the language for DSM-V will be modified significantly from earlier editions of the manual, the diagnostic criteria for these types of disorders will remain essentially the same.

Translation: we're all going to be paying inflated prices for an army of new patients--many with vague, dubious diagnoses.
Maybe I just have a case of too skeptical for my own good syndrome, with a touch of sick of the bullshit fugue. And maybe a little everybody seems to have a way to scam money from the government but me anxiety. Yeah, there's that.

posted by rdbrewer at
02:06 PM
|
Access Comments