« Climate Czarina Carol Browner Leaving WH
|
Main
|
Ogabe's enviro-freak Energy "czar" Browner to be axed, position to be eliminated »
January 24, 2011
Overnight Open Thread
The Awesomeness of Jack LaLanne
I've been meaning to write something about Jack LaLanne for a while but never got around to it. Well unfortunately he died yesterday at age 95 from pneumonia. He was a bit before my time so I mostly remember him from his occasional appearances on the Today Show in the 80s hawking his juices and vitamins. But he was quite possibly the original and greatest fitness guru of the entire twentieth century.
Born to poor French parents he put himself through college, became a chiropractor, and opened his first fitness gym in 1936 in Oakland, CA. But the idea that average people could and should lift weights and exercise was considered an odd notion at that time. So he was forced to start evangelizing on local TV and radio shows to encourage people to work out. He eventually got his own TV show that went national in 1959 and was on the air until 1985.
Over his career he opened up a successful chain of over 200 gyms around the country and today's Ballys Total Fitness centers are direct descendant of his original gym. He also invented many workout machines and some like the Smith machine are still in use today.
And he wasn't just a gym evangelist - he was also an accomplished athlete and performed several Feats of Strength such as swimming from Alcatraz to Fisherman's Wharf in San Francisco while handcuffed (the latest time in 1974 when he was 60 years old) and once supposedly beat Arnold Schwarzenegger at push ups and sit ups when Arnold was 21 and he was in his 50s.
Here he is just two years ago at a youthful 94:

And here he is - posing in the 1940s. This was before the era of steroids so unlike pretty much every professional athlete today, he achieved his physique totally naturally.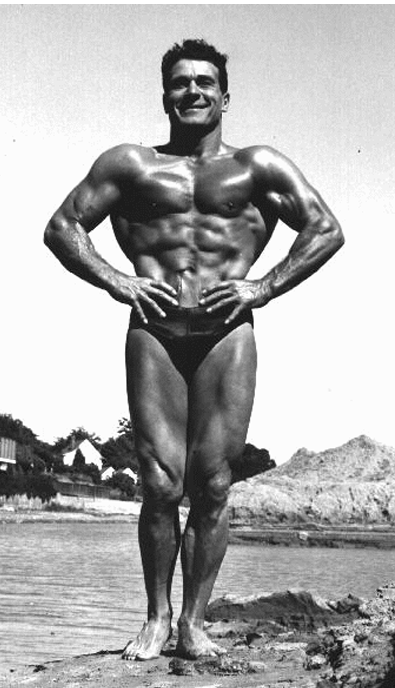 Hipsters Can't Resist Hipster-targeted Cigarettes
When it comes to anti-commercialism versus pseudo-elite hipness , RJ Reynolds will always beat the hipsters.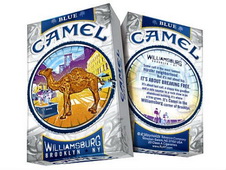 The Sea Captain Dating Site
Are you a lonely captain or a moronette who's really into sea men. Well now there's a dating site just for you.

Hey Did Ya Know Ricky Gervais Was A Pop Star in the 80's?
But alas success eluded him until the 90's.

Norwegians Settle into Dhimmitude

Today's Aftenposten also offers an op-ed by mommy blogger Kristine Grav Hardeberg proposing that Norwegians adopt the Muslim practice of arranged marriage. "There's a lot of wisdom," she argues, "which we have lost on the way to absolute individualism….Perhaps it's time to turn around our stubborn notions and see that we have a lot to learn from other cultures….Why should we cling for dear life to this individualism?"
Neither writer quoted probably represents the average Nor-scandi but the fact that they were published in conservative mainstream papers shows how far down the road to sharia Norway has come.
The Humble Origins of 11 Chain Restaurants
Interestingly most of the classic chain restaurants only started up in the late 50s. And Chotchkie's only started requiring flair in the mid-80s.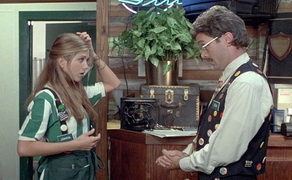 The Batman Plane
With launcher! As a kid I got one of these as a present and in just 15 minutes managed to hit most of the family and break several household objects. It was banished to outside and soon eaten by a tree. Good times, good times.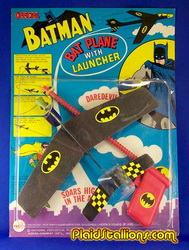 Five Emotions Invented By The Internet
Here's one:

A vague and gnawing pang of anxiety centered around an IM window that has lulled. During this time an individual feels unsure whether they have offended the IM recipient, committed a breach of IM etiquette, or have otherwise spoilt the presentation of themselves carefully crafted thus far thanks to the miracles of the textual medium. The individual must be at least vaguely aware that they are being vaguely paranoid, and must tell themselves things like 'he probably just stepped away from the keyboard' or 'I know she is at work right now so perhaps she has stopped replying because she is busy.'
It needs a name so I dub it 'dead messenger' until someone finds a better one.
Forget the KK Cup - Now There's an L Cup Bra!
And you might even need one and not know it:

A spokesman for the company said: 'This might sound a bit over the top but it is easy to underestimate how much your figure, the way your clothes look and the way you feel about yourself can be transformed by the right bra.

'Almost 80 per cent of women are wearing the wrong size [bra].
'Our research has shown that up to 40 per cent of women should be wearing a D-cup and above – even if they don't yet know it.

'We believe the UK average bra size is actually a 34E.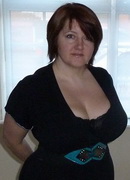 The Yahoo AoSHQ group. Bla bla bla. And don't forget about the Job Bank.
Tonight's post brought to you by insurmountable obstacles: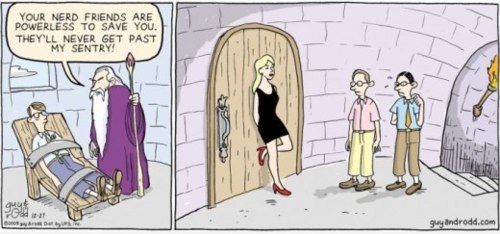 Notice: Posted by permission of AceCorp LLC. Please e-mail overnight open thread tips to maetenloch at gmail. Otherwise send tips to Ace.

posted by Maetenloch at
09:52 PM
|
Access Comments