« Eric Schmidt to Step Aside as Google CEO
|
Main
|
30th Anniversary of Reagan's Inauguration (Ben) »
January 20, 2011
Overnight Open Thread
Thursday all. I was completely tied up all day until just 17 minutes ago so tonight's ONT will be the best I could produce in the 6 minutes remaining after hitting the head and changing into my ONT gear.
Oh and blog accounting is banging on me because we're behind in this quarter's kitteh quota. Which leads to tonight's topic...
The early years of the space program weren't just German scientists spinning monkeys in centrifuges - kittehs also played a key role. Plus the Air Force researchers really wanted to answer questions like 'Do cats always land on their feet in zero gee?' and 'Can they maintain this orientation while re-entering the atmosphere?'.
And don't forget about 2011: A Kitteh Odyssey.
US States Vs World Countries in Terms of GDP
Puts it in perspective.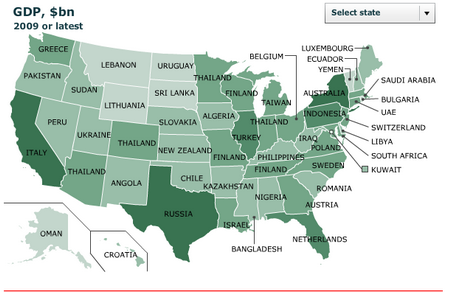 Carbon Trader Scamsters Scammed
Al Gore hardest hit - well except that he dumped all his carbon trading shares last year.

"The European Commission (EC) suspended trading in carbon credits on Wednesday after unknown hackers compromised the accounts of Czech traders and siphoned off around $38 million, Threatpost reports. EU countries including Estonia, Austria, The Czech Republic, Poland and France began closing their carbon trading registries yesterday after learning that carbon allowances had been siphoned from the account of the Czech based register. A notice posted on the Web site of the Czech based registry said that it was 'not accessible for technical reasons' on Thursday and the EC issued an order to cease spot trading until January 26 so that it can sort out what appears to be chronic security lapses within the system."
Jesse James and Kat Von D Are Engaged
The moral: Always be true to your skank-loving nature. Also always punch trade up.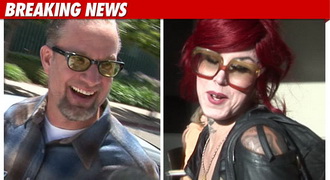 Hottest Product in North Korea?
Yep they're so poor they don't even have shit - so they have to buy it.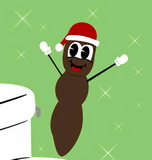 Well Hello Miss New Catwoman
Anne Hathaway will be playing an evil kittress in 2012's The Dark Knight Rises.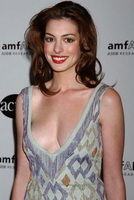 Yahoo group. That is all.
Tonight's post brought to you by AoSHQ - the pre-blogging years: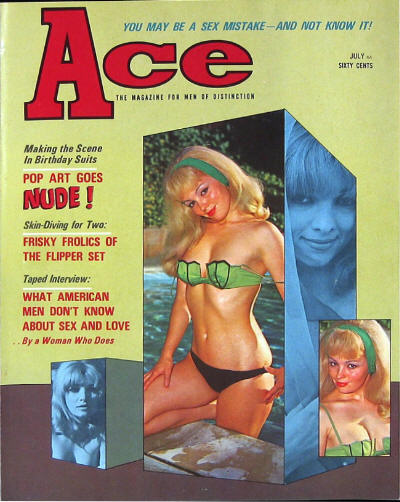 Notice: Posted by permission of AceCorp LLC. Please e-mail overnight open thread tips to maetenloch at gmail. Otherwise send tips to Ace.

posted by Maetenloch at
10:23 PM
|
Access Comments