« Sunday Playoff Thread BUMPED for Jets/Pats
|
Main
|
Top Headline Comments 1-17-11 »
January 16, 2011
Overnight Open Thread - The Pain Issue [Rajiv Vindaloo]
In 2007, a crap writing unit was recruited to fill space by a milblogger for skills they didn't possess. These men promptly escaped from the minimum-security moronsphere to the blogging underground. Today, still read by absolutely nobody, they survive as jokesters of misfortune. If you need an emergency ONT, if no one else will help (and they won't), and if they're semi-sober but still have a couple of Adderall pills left over, maybe you can hire ... The L-Team.
Tonight's theme.
How Long Will This Be Going On?
Last night, Genghis kicked off with a video of the obviously-picked-the-name-for-the-free-blog-publicity band Ace on the Midnight Special. He slyly implied that the video was somehow painful to watch.
I see his embed and raise him one big-ass red fedora.
This man has been married for 49 years. To a woman.
Underneath this little flippy thingy here: More from the land of travails, malaise and woe. (I use the word "malaise" as it is supposedly the mating call of the Great Caddell.)
Just sayin'.
Hey look, it worked!
Weird Taiwanese News Animation (Weirder Than Usual, I Mean)
I would say, "I think it's better if I just let the video speak for itself," but of course the title is splashed all over the embed. Thanks, YouTube.
I don't know why there's a pic of Gabrielle Giffords at the beginning. Well, okay, it's kinda obvious why, but it's Taiwan. Like we'd find a Taiwanese politician getting shot to be anything more than a curiosity. Just ignore it.
Basically, I think the short version is "What goes up must come down, you idiots."
Turns Out Your Bank Really IS Just One Giant Commode
Well, as germy as one, anyway. Turns out ATM keypads are just as bacteria-ridden as toilets are. Public toilets.
"We were surprised by our results because the ATM machines were shown to be heavily contaminated with bacteria; to the same level as nearby public toilets. In addition the bacteria we detected on ATMs were similar to those from the toilet, which are well known as causes of common human illnesses."
I may have discovered the source of the problem.
Of course, as any good Moron knows, bacteria are everywhere and this doesn't really mean much. But it's fun to scare your even moronier friends with, if you have any.
(I love the word commode. It instantly nails you as either being from Appalachia or Canada.)
Weekly AoSHQ Commenter Standings
Ha ha ha. Ha ha HA ha ha hee hee ha!
That's short for "I don't got 'em." Maet compiles those, and we openbloggers don't have access to the data. So let's just say that tonight, you're all winners.
[Coming momentarily. Maet finally sent 'em.]
Weekly AoSHQ Commenter Standings - 2th Attempt
Drumroll please! BrummmmmMMMmmMMMmmMMm. Okay.
Top 10 commenters:
1 [536 comments] 'toby928▒' [75.25 posts/day]
2 [449 comments] 'garrett'
3 [409 comments] 'runningrn'
4 [368 comments] 'Soothsayer3P0'
5 [357 comments] 'Oldcat'
6 [350 comments] 'Kratos (Ghost of Sparta)'
7 [320 comments] 'nickless'
8 [308 comments] 'dagny'
9 [279 comments] 'Y-not'
10 [265 comments] 'curious'
Top 10 sockpuppeteers:
1 [90 names] 'toby928▒' [12.64 unique names/day]
2 [66 names] 'garrett'
3 [54 names] 'runningrn'
4 [50 names] 'nickless'
5 [45 names] 't-bird'
6 [44 names] 'fluffy'
7 [37 names] 'kbdabear'
8 [37 names] 'andycanuck'
9 [37 names] 'garrett'
10 [36 names] 'NC Ref'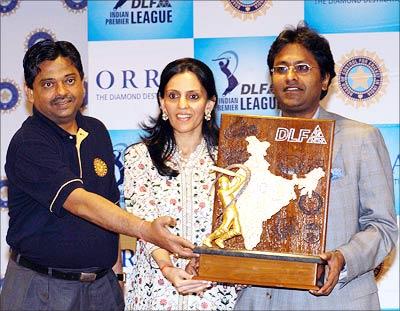 I can't think of any caption that wouldn't offend somebody. I just wanted a picture of an ugly trophy. I'm thinking he won the Crossdressing Cinderella Rodeo...?
In honor of ErikW's post at #29.
Jessica Simpson, 2048.
Tonight's ONT brought to you by that ineffable feeling of having a hand up your ass your entire life.
Notice: Posted by permission of AceCorp LLC. Please e-mail overnight open thread tips to lampchop@ohgodkermithowdidyoustandit.com. Otherwise send tips to Ace.

posted by Open Blogger at
08:51 PM
|
Access Comments