« Earthquake Deaths Linked To Corruption
|
Main
|
Sunday Playoff Thread BUMPED for Jets/Pats »
January 16, 2011
Open Thread: BevShots Creates Art With Booze
BUMPED: NEW AND IMPROVED! Now includes tequila and white Russian!
If you have often wondered what exactly lies within the various concoctions that make our favourite alcoholic drinks, then here is your answer. These incredible pictures show popular cocktails magnified up to 1,000 times under a high-tech laboratory microscope.

Produced by U.S. firm Bevshots, they reveal the incredible molecules and kaleidoscopic colours created by the different combinations.

Capturing the constituent parts of favourite drinks such as vodka, pina colada and Chablis, the pictures were taken in Florida State University's chemistry department.

'What you can see in the magnified pictures are the crystalised carbohydrates that have become sugars and glucose,' explained Bevshots founder Lester Hutt.
'Each image was created by using a pipette of each particular drink and squeezing a crop onto a slide.

'Then the droplets are allowed to dry out and then once they have the slide is placed under the microscope and a picture taken.'
That one is Australian pale lager. Beautiful! Below the fold are several others. In no particular order, they are whiskey, vodka, vodka tonic, scotch, sake, rum & coke, red wine, margarita, Irish stout, German pilsner, martini, daiquiri, tequila, and white Russian. Test your skillz.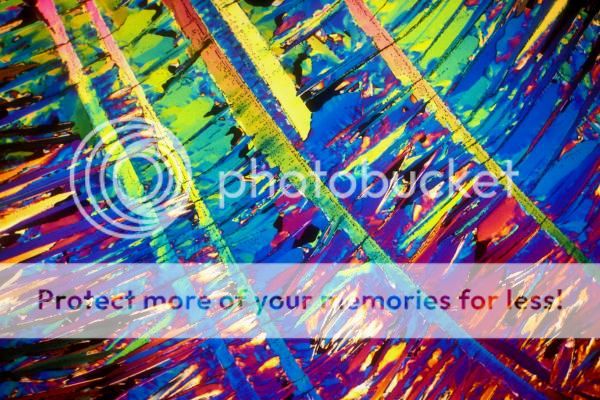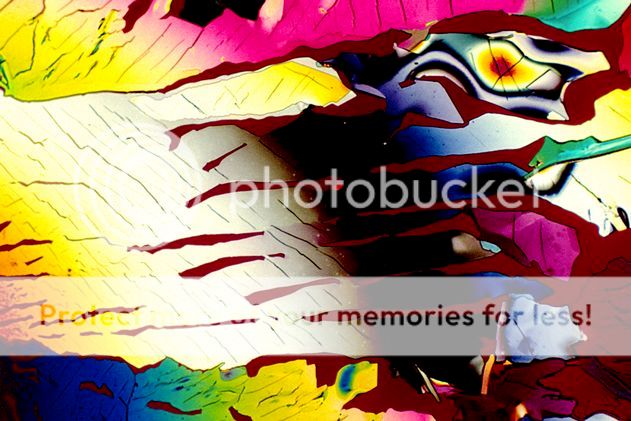 Here is the key in white font: The pictures appear in the order they were listed in the previous paragraph.

posted by rdbrewer at
04:47 PM
|
Access Comments