« Breaking: Chris Christie Makes Surprise Announcement That He's Definitely Running For Governor
|
Main
|
So Long Nancy, and Thanks! »
January 05, 2011
Overnight Open Thread
Welcome to yet another semi-half-assed hump day ONT.
Here father-daughter duo Jorge and Alexa Narvaez do an uber-cute version of Edward Sharpe & The Magnetic Zeros' "Home."

The good news is that his approval ratings have risen back over 50%. The bad news is that midterm approval ratings are pretty much useless in predicting which presidents get re-elected.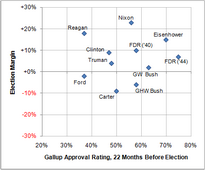 If Michele Bachmann Runs, Will There Be Bachmann Derangement Syndrome?
Probably. And expect it to get real nasty within the GOP too:

I've noticed that, although Bachmann has a smaller public profile than Palin, she taps into some of the same virulence as Palin, for somewhat similar (although also somewhat different) reasons. Like Palin, she's not afraid to speak her mind, and is very conservative. Like Palin, she's a Tea Party favorite. Like Palin, she's got five children.

And like Palin, she's a very attractive woman, a brunette with long hair, a style that used to be a no-no for politicians but is now not uncommon.
It's no coincidence that the most contentious and nasty-vicious threads here always involve attractive conservative women. There's something about criticism of sexy female conservatives that taps into male chivalry and other, more primal instincts and brings out the acid and claws in people. So we have that to look forward to in 2012.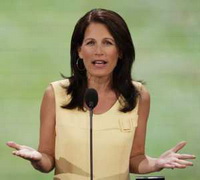 Is Email For Old People?
12-to-17-year-olds rarely use email and rely instead on texting and Facebook to communicate:

You may think the world doesn't lack for emails, but just wait until the younger generation comes up. A Comscore survey found 12-to-17-year-olds spending 48 percent less time on email sites
On the other hand 12-17-year-olds don't really have many responsibilities and do have lots of free time. Plus I don't see the business world moving away from email short of a technical revolution. So when the young people get out into the working world I think you'll see a lot more email use.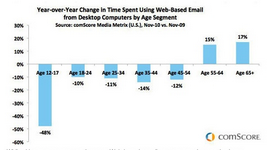 US Army: Muslim Beards Okay, Jewish Beards Not

A rabbi from Brooklyn, N.Y., is suing the Army over its "no-beard" policy, claiming the service violated his religious freedoms when it rejected him because he refuses to shave.

Menachem M. Stern's lawsuit argues the Army is discriminating against him because it has waived the "no-beard" rule for several Sikhs and a Muslim, but not for him. Advocates hope the case, if successful, will pave the way for more bearded rabbis to become chaplains and minister to historically underserved Jewish soldiers.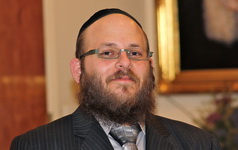 Also:
Don't Ask For Bacon At A Halal KFC
Because it upsets the employees working there.
Can't Find A Personal Massager That 'Fits' Your Needs?
Well Now You can Design Your Own Vibrator
Hello Kitty, bacon, Conan O'Brien...whatever floats your boat.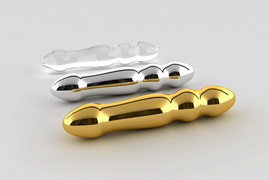 Swords: The Murder Weapon of Nerds
And schizophrenics. And schizophrenic nerds of course.

But a 3-foot blade? It's the plaything of a deviant mind. A man with a sword has no interest in concealment and no hope of escape. He might try to hide his weapon—by hanging it from his neck, let's say, under an overcoat—but that's playing against type: A sword isn't sneaked to the scene of the crime; it's lifted from the mantel at the moment of need. Because, really, there's nothing more grandiose and theatrical than the vorpal blade.
A shotgun is intimidating but nothing instills fear like a guy coming at you with an unsheathed blade. Cause you know he doesn't mind getting up close and personal and cutting you in half. And uh yes, I do keep my katana over my entertainment center. Just in case.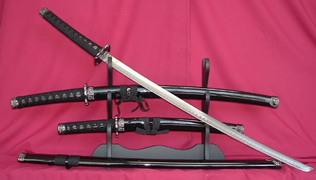 Five Favorite Guy Things That Women Just Don't Get
Hint: boobs and guns are just two of them. And yes I do think these are built into men's DNA. Ladies - don't try and fight biology, cause you'll always lose.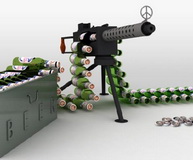 The AK-47 of the Cell-Phone World
Odds are that if you're in the third world and own a cellphone, it's a Nokia 1100. Why? Well it's cheap to make, does pretty much all you need - calls and texting, lasts a long time on a charge, and is extremely tough.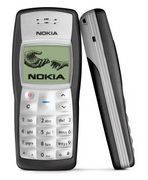 2000 Vs. 2010: A Graph
Here's a chart that sums up the changes over the last ten years.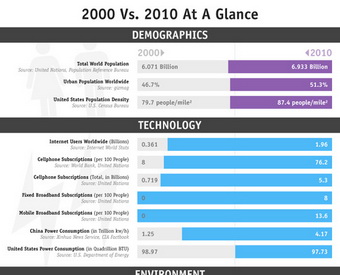 Tonight's post brought to you by doh!: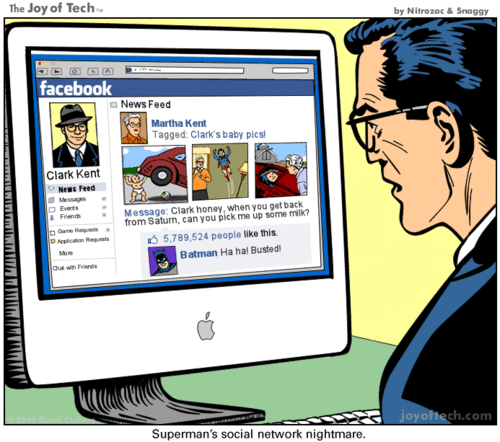 Notice: Posted by permission of AceCorp LLC. Please e-mail overnight open thread tips to maetenloch at gmail. Otherwise send tips to Ace.

posted by Maetenloch at
09:50 PM
|
Access Comments