« Top Headline Comments 12-31-10
|
Main
|
Top 10 Christiane in Twenty Ten »
December 31, 2010
New Years Eve 3d Livestreaming
This is way way early in the day and it'll get bumped and/or folded into tonight's ONT, but if you have the urge to watch what's being called The World's First 3d Webcast then you'll want to have all your ducks in a row.
I'm not even entirely clear how it works and whether or not you have to have a 3d TV, or you can view online in 3d-ishness, or whether there are even 3 dimensions in our universe to begin with. (Personally I believe there are only 1.73 dimensions.)
But the site helpfully provides instructions (or links to instructions) on how to make your own 3d glasses Kind of like an arts and crafts project. Sadly there's no Elmer's Glue called for but why let that stop you from buying a bottle and keeping it on the side as an occasional snack?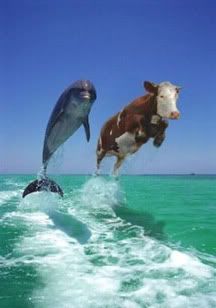 Artist's depiction of the source of Elmer's Glue and/or Surf n' Turf

posted by Genghis at
08:32 AM
|
Access Comments