« NFL Football Open Thread [CDR M]
|
Main
|
Top Headline Comments 12-27-10 »
December 26, 2010
Overnight Open Thread - Temporary Stunt Version
Well our carefully crafted BCS (Blog Coordination System) has completely failed us again so y'all are stuck with this crappy last-minute desperation ONT. So enjoy!
The Year's 10 Most Popular Videos In Under 90 Seconds
How many of these can you recognize? I believe most of these have appeared on the blog at some point so you ought to recognize at least one or two of them. Well unless your name is Ace in which case these are all wonderful new internet discoveries.

The World Map of Social Networks
It turns out that Facebook doesn't rule the world - China, Russia, and India have their own social networks.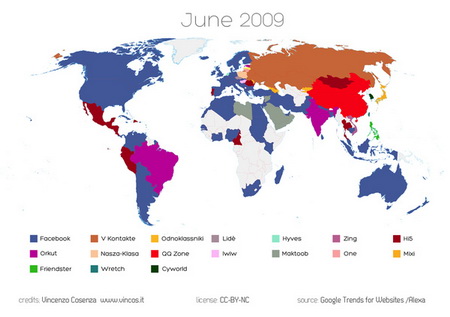 Attention Morons: New Year's Eve - The Night of the Year You're Most Likely to Have a One-Night Stand
So start laying your devious plans now. Helpful hint: chicks prefer beds with sheets on them. Also note that with the proper flavoring pure grain alcohol is almost entirely tasteless.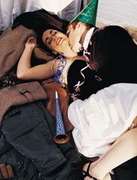 What Really Went Down At The Bethlehem Inn
You can never trust the MSM's version of things - even 2010 years ago.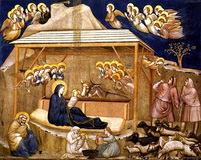 Congrats to Hugh Hefner and $(generic_blonde_girl)
Hefner, 84, announced on Twitter that he and his girlfriend Crystal Harris, 24, got engaged on Friday. This would only be his third marriage.
"When I gave Crystal the ring, she burst into tears. This is the happiest Christmas weekend in memory," Hefner tweeted.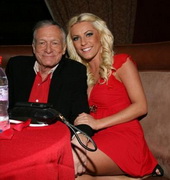 The Devolution of Carrot Top
Just 15 years ago he was a kinda funny ginger prop comic. Now he's a roided-up unfunny woman.
Plus: Drunken Argument: Gallagher vs Carrot Top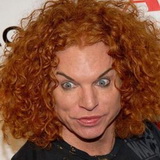 Weekly AoSHQ Commenter Standings
Top 10 commenters:
1 [413 comments] 'CoolCzech' [57.98 posts/day]
2 [344 comments] 'Y-not'
3 [327 comments] 'Kratos (Ghost of Sparta)'
4 [247 comments] 'CDR M'
5 [196 comments] 'AllenG (Dedicated Tenther)'
6 [191 comments] 'Soothsayer'
7 [180 comments] 'twiceblessedmom'
8 [178 comments] 'garrett'
9 [170 comments] 'Vic'
10 [169 comments] 'iknowtheleft'
Top 10 sockpuppeteers:
1 [67 names] 'fluffy' [9.41 unique names/day]
2 [57 names] 'kbdabear'
3 [52 names] '18-1'
4 [35 names] 'Archangel'
5 [34 names] 'andycanuck'
6 [28 names] 'Wyatt Earp'
7 [25 names] 'Y-not'
8 [22 names] 'garrett'
9 [21 names] 'CoolCzech'
10 [19 names] 'CDR M'
The group. Yeah.
Tonight's post brought to you by the coming 2012 Catpocalypse: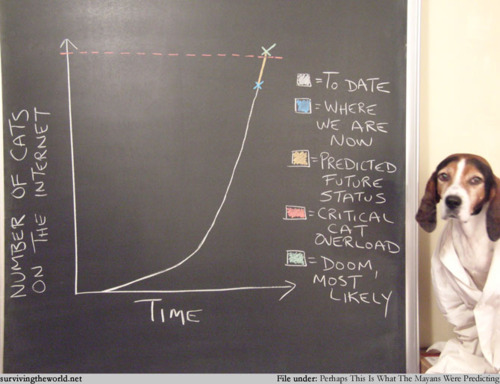 Notice: Posted by permission of AceCorp LLC. Please e-mail overnight open thread tips to maetenloch at gmail. Otherwise send tips to Ace.

posted by Maetenloch at
10:24 PM
|
Access Comments