« "And From The Crew Of Apollo 8, We Close With Good Night, Good Luck, A Merry Christmas, And God Bless All Of You - All Of You On The Good Earth."
|
Main
|
Top Headline Comments 12-Christmas!-10 »
December 24, 2010
Overnight Open Thread - Merry F'n Christmas Edition [Rajiv Vindaloo]
Per Genghis:
I'm having a PC meltdown tonight (something screwy with the BIOS).
Obviously, this is God's way of telling Genghis to not take any face time away from the baby Jesus tonight.
However, being a miserable agnostic, I can safely ignore such celestial interventions and fill your screens with crap.
Merry f'n Christmas everybody!
(I moved the Christmas video after the jump because CDR M reminded me it has a naughty word in it. And we run a clean, family-oriented ship around these parts, by gum. To prove it, here's somebody's grandmother making Christmas dinner that I found on Webshots.)
Is that a toque? No matter, it's still wholesome, even if Canadian.
Still Need a Last-Last-Minute Christmas Present? Give the Gift of a Home Colonoscopy!
Introducing the USB Home Endoscope. It claims to be "plug & play" (huh huh) and to have a "flexible design" (uh huh huh huh).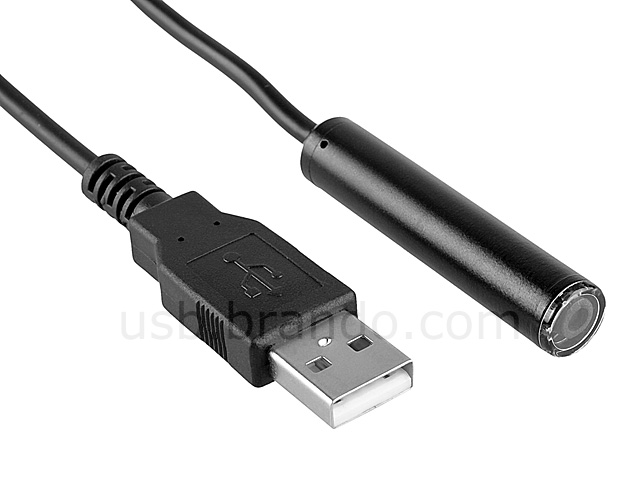 I shall name him ... the iCouric.
It provides a 640x480 image, which is about where digital cameras were circa 1994. Obviously, anal photography has much room to grow.
More holiday cheer after the jump...
That Disgusting, Filth-Ridden Christmas Video I Referenced Above That Used to Be on the Front Page But Now Isn't
Speaking of 640x480 Digital Cameras from 1994...
This is one of the first entries in the consumer digital camera market. And it has an Apple logo on it.
The QuickTake 100. It wasn't quick and didn't let you take much.
As you can see, it's the size of a pair of binoculars. At 640 x 480, it produced pictures of a whopping 1/3 of a single megapixel. And with a generous 1MB of flash memory, it could store fully eight of those hi-res beauties at one time. (By comparison, a top-end iPhone 4 comes with, uh, 32,000 times as much memory, and its camera, which is not exactly considered state-of-the-art, is 5 megapixels and can take video as well.)
All for $1070 in 2009 dollars.
Over the next couple years, Apple put out improved models. But needless to say, you can tell by looking at it that it's the sort of thing that would make Steve Jobs want to punch walls. The moment he regained sweet, sweet ironfisted control of the company, he killed the QuickTake program and never looked back.
The Best Christmas Song You've Probably Never Heard
Sherwin Sleeves is the alter ego of Sean Hurley. No, I don't know who Sean Hurley is either, but he makes some great old-man-in-a-cabin-in-the-woods music. He does lots of songs for Opie & Anthony and Ron & Fez on Sirius XM. Ever since I first heard this last year, I've never been able to get it out of my head.
I really don't know what this is, except that this guy throws a metric bleepton of bacon on the table while screaming "Bacon! Bacon! Bacon!" over and over, which is really about the only hurdle one needs to clear for inclusion in an AoS ONT. Also, CDR M emailed it to me, so if you think it's weird, it's all his fault.
Surprisingly, This Video Has No Meat In It Whatsoever
Ladies and Gentlemen, I give you the Official Lady Gaga 2010 Christmas Video, featuring Beyonce! Except that by "official," I mean "somebody made it in his basement with a five-year-old copy of Windows Media Maker," and it doesn't appear to have anything to do with Beyonce. But again, CDR M sent it to me, so I pass the savings on to you.
And Finally, A Heartwarming Holiday Story From Iraq: What Should Be Done With This 600-Page Quran Written Entirely in Saddam Hussein's Own Blood?
It took over two years and more than seven gallons. And you have to wonder how he was ever able to part with it, given how bloodythirsty he was. *rimshot*
Anyway, the Iraqis can't decide whether it's worth untold millions of dollars or if it should be taken out back and burned. There also seems to be some question of possible eternal damnation hanging over all their heads.
My conclusion? Bush's fault.
"I do not understand. Why is all the ink green?"
Merry Boxing Day Eve, everybody!
Notice: Posted by permission of AceCorp LLC. Please leave overnight open thread tips next to the booze and cookies you put out for Santa; His cell phone has 4G or something.

posted by Open Blogger at
10:30 PM
|
Access Comments