« Obama Delivers a State of the Obama Address, and the State of the Obama is Awesome
|
Main
|
Top Headline Comments 12-24-10 »
December 23, 2010
Overnight Open Thread - Pre-Christmas Eve Edition
Happy Thursday and Merry Christmas all.
I'll be traveling tomorrow and genghis may or may not will be able to host the ONT so all you openblogger-types who are interested in covering the ONT for next few days send me an email at my address - which is carefully hidden someplace in this post.
Modern Christmas Carols
So the other day Dennis Prager was complaining that there just don't seem to be any new Christmas carols appearing these days. Well I think there are but we just don't notice them as much since they tend to be in newer genres of pop music and aren't associated with popular movies or musicals. So here are a couple I think are worthy of being declared modern carols. Feel free to suggest your own in the comments.
A Gentleman's Guide To Strip Club Etiquette
No sweatpants, tip, tip, and tip some more, and stay focused on the lap dance.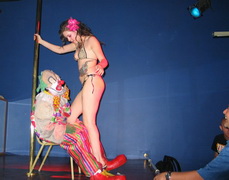 Some Classic 70's Commercials
Including a very Feldman Christmas commercial from McDonalds.

10 Most Common Street Cons & How to Avoid Them
These are all classic cons yet people keep falling for them which is why they're still around.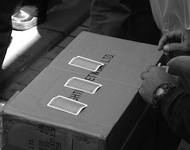 Change Your Underwear, Change Your Mood?
Moronettes, feeling down or out of sorts - maybe the first thing you should change is your undies:

Out of the 1,000 women that were surveyed, 47 percent said that they felt sexier and more confident when they slipped into a pair of "nice" or "special" undies while 27 percent felt that "unattractive" or "ill-fitting" undergarments made their mood worse.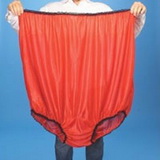 The 15 Annoying Things Most Girlfriends Do That You Put Up With
Pillow obsessions and a selectively perfect memory - yep. But what can ya do? Nothing.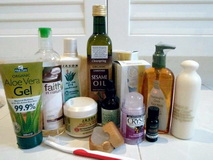 Extreme Griswolds
There's Griswoldian house in my parents' neighborhood that everyone laughs about. But they also make a point to go see it every Christmas.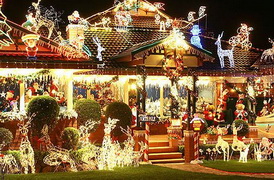 Yahoo group. That is all.
Tonight's post brought to you by Christmas dreams: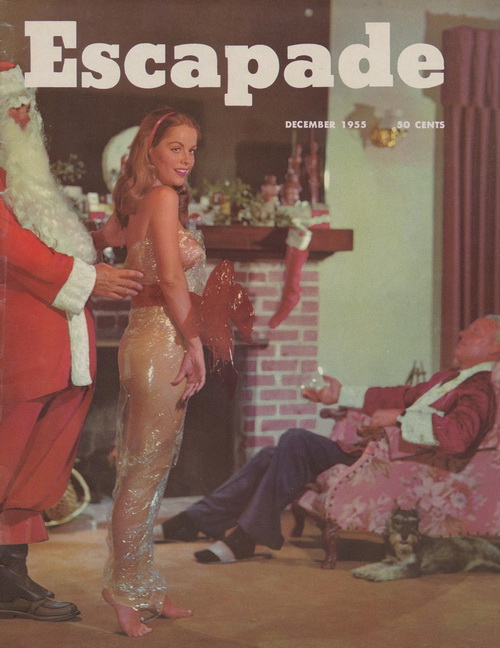 Christmas Eve Eve Update [DiT]: I emailed this to maet a little while ago but he said he was packing an inflatable goat following TSA regs for an early flight tomorrow, so he said I could dump it in here, anyway, something to go along with his Modern Christmas Carols theme,
from SondraK via Retired Geezer. Merry Christmas y'all.
Notice: Posted by permission of AceCorp LLC. Please e-mail overnight open thread tips to maetenloch at gmail. Otherwise send tips to Ace.

posted by Maetenloch at
09:18 PM
|
Access Comments