« Alaska Senate Update: Judge Rules Against Miller
|
Main
|
HeBrew Builds Beer Menorahs [rdbrewer] »
December 11, 2010
Saturday Morning Stupid: What's Charlie Crist Doing?
He's ending his term as Florida's chief executive with little fanfare, and a handful of empty, meaningless gestures, including an odd grant of clemency for Jim Morrison's indecency conviction.
In his final cabinet meeting Tuesday, Crist and Florida's governing board approved a biomass energy plant to be constructed near Gainesville and honored a Labrador retriever named Ace on his retirement from the state fire marshal's office after a long and distinguished career sniffing out accelerants.
The Florida mid-terms were a trifecta of BOOYAH. That slimeball Alan Grayson got his ass kicked. Allen West will be sworn into Congress this January.
And this tiresome, pandering jackass Crist got kicked in the junk so hard his political career is finished.
Good riddance.
Also, congrats to Ace on the retirement, and go easy on the accelerants big guy.
SATURDAY FOOTBALL BONUS: One college game today, Army-Navy at 2:30 EST. Navy's got a better record, but I gotta pull for the Black Knights.
Cheerleader pic via Andy over at the Hostages.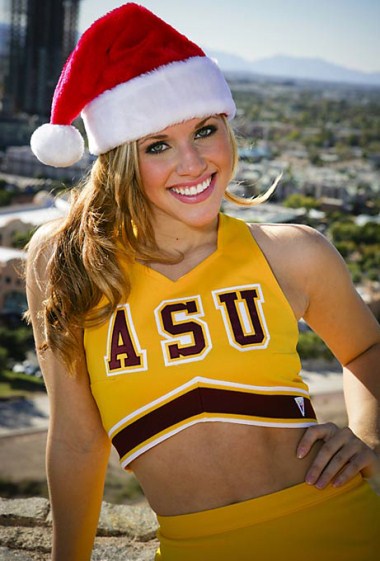 posted by Dave In Texas at
11:10 AM
|
Access Comments