« Soros: Maybe We Socialists Should Look Past Obama For Someone Else To Support
|
Main
|
Red on Red: Westboro Baptist Church Set to Picket.....Dearborn Islamic Center. »
November 17, 2010
Breaking: Gitmo Detainee Not Guilty On Most Africa Terrorism Charges UPDATE: Department Of Justice Is "Pleased"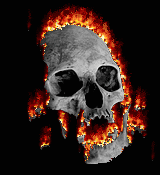 Above the post update:
From Jake Tapper:

DOJ says it's "pleased" Ahmed Ghailani facing min. of 20 years in prison + potential life sentence" for role in the embassy bombings
What in the world are they talking about? What the fuck?
Fuller story on the case here. He was found not guilty on the 224 murder counts but guilty to being part of the conspiracy. Not sure how that works. Maybe Gabe can weigh in on that later.
Original Post:
Just breaking.
Update: Guantanamo detainee convicted of conspiracy, cleared of terrorism charges in 1998 embassy bombings in Africa - Reuters
This isn't out of the blue. I blogged about the case back in October when the judge pretty much threw out the government's case.
Follow the link, you'll see that Ghailani confessed to delivering the explosives in the case.
Heck of a job by Obama and Holder. They of course will blame Bush saying the CIA interrogation regime is what made the trial unwinnable . Well, intelligence is more important than convictions sometimes. Bush and Congress figured out a way to balance that with the Military Commissions Act but Professor Obama knew better.
Now what are you going to do Barack?
There was news from the trial earlier in the week when there appeared to be one hold out juror. I figured there was one idiot holding out for acquittal, not it seems the jurror may have been the only one voting to convict.
Heck of a job Team Awesome! Heck of a job!
So, how's that decision on trying Khalid Sheikh Mohammed in federal court coming along?

posted by DrewM. at
06:13 PM
|
Access Comments