« Breaking: House Ethics Panel Finds Rangel Guilty On 11 Of 13 Counts
|
Main
|
IG Lawyer Who Wrote Christie Travel Budget Hit Has History of Vicious Partisanship, Including Breaking Into Coworkers' Emails to Leak Derogatory Personal Information to the Press »
November 16, 2010
Staff Sergeant Salvatore Giunta To Be Presented With Medal Of Honor At 2pm Eastern This Afternoon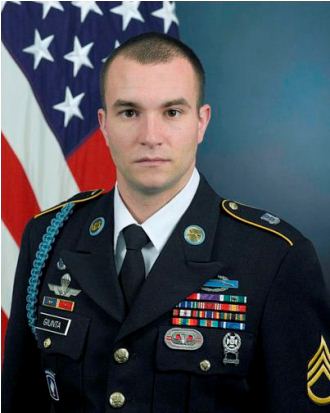 From Slu, a live stream of the ceremony.
He's the first recipient of the award to survive his action during Afghanistan and Iraq.
Specialist Giunta noticed two insurgents carrying away a fellow soldier. He immediately engaged the enemy, killing one and wounding the other, and provided medical aid to his wounded comrade while the rest of his squad caught up and provided security. His courage and leadership while under extreme enemy fire were integral to his platoon's ability defeat an enemy ambush and recover a fellow American paratrooper from enemy hands.
You can read more about Staff Sergeant Giunta at the Army's official Medal of Honor site. The full citation will be there shortly after the conclusion of the ceremony.
In the meantime, below is a long but well worth the time profile from 60 Minutes. I'm not going to play the "allergies" or "dust" card...no excuses, I flat out teared up listening to what he did and the humble way he caries himself.
Thank God America has men like Staff Sergeant Giunta.

posted by DrewM. at
01:47 PM
|
Access Comments