« Uh-Oh: Dems To Push For Some Sort of Amnesty In Lame Duck
|
Main
|
Top Headline Comments 11-16-10 »
November 15, 2010
Overnight Open Thread
Hey Remember When Bands Had Their Own Rock Operas?
The Beatles dabbled with it a bit but I believe The Who were the first with Tommy. Which [as an actual opera/film] was kind of a flop. But that didn't stop Styx from attempting their own rock opera album and videos. Of course "Mr. Roboto" only makes any sense after you've read the Wikipedia page on it.
Maybe one day Saucy Jack will finally get made.
American Narcissus: The Vanity of Barack Obama
In this Weekly Standard article Jonathon Last makes the case that not only is Obama a narcissist, but that he may be the most narcissistic narcissist to ever be president. And his vanity seems to be the one theme that defines him:

In case you're keeping score at home, there was some confusion as to what book young Obama was writing. His publisher thought he was writing about race relations. His employer thought he was writing about voting rights law. But Obama seems to have never seriously considered either subject. Instead, he decided that his subject would be himself. The 32-year-old was writing a memoir.
And from Jonathon's
blog
comes this further tidbit from a 2004 Atlantic profile of Obama:
I couldn't help noticing, when we sat down to talk in the dilapidated storefront that houses his Springfield campaign headquarters, that the blue-pen drawing he'd doodled on his newspaper during fundraising calls was a portrait of himself.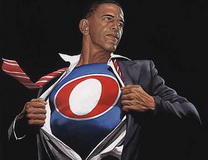 A Conservative Case for Walmart
The left and a lot of people on the right hate Walmart. But Joe Carter points out that much of rural America was a wasteland of no choices and high prices until Walmart came:

I was in high school in Clarksville, TX the year Walmart opened in our town in the mid-1980s. The impact on our community was immeasurable and only slightly less disruptive than when the Kalahari bushman found a Coke bottle in The Gods Must Be Crazy. Life in our small town would never be the same.
Sam Walton's company gave us rural citizens options and opportunities that we had never known. True, Walmart mirrors much of the rest of American—big, brash, and butt-ugly. But it also straddles the line between local community and global commerce, allowing people who don't live in cities or suburbs to enjoy such luxuries as cheap food.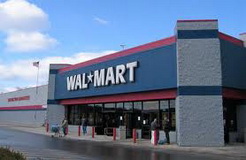 Shag Carpet!
It's back baby! And why do all these catalog pics look like outtakes from a porn shoot?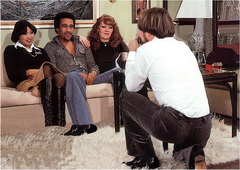 The Badass "Jane Eyre" Trailer
The latest movie adaption is due to be released in March 2011 and seems more like a gothic horror movie than a romance. And feels like it might include some zombies or werewolves for an extra thrill. Why bother reading the book - after this it could only disappoint.

11 Things You Didn't Know About Pinball
I remember playing pinball as a kid - usually right next to a sign forbidding anyone under 18 from playing.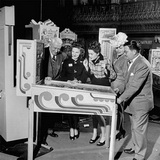 Kermit the Frog Watches "2 Girls One Cup" For The First Time
The internet is divided into two groups: those who've watched the "2 Girls One Cup" video and those who haven't.

The Yahoo AoSHQ group. Bla bla bla. And don't forget about the Job Bank.
Tonight's post brought to you by MAD: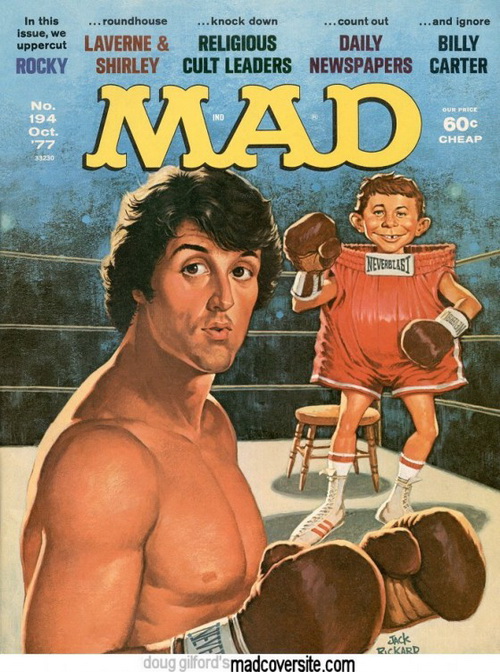 You know I think I actually owned this issue at some point.
Notice: Posted by permission of AceCorp LLC. Please e-mail overnight open thread tips to maetenloch at gmail. Otherwise send tips to Ace.

posted by Maetenloch at
09:42 PM
|
Access Comments