« Financial Briefing: Shave and a haircut, two bits
|
Main
|
Time Magazine Really Working Overtime For Hit Pieces on Tea Party »
November 11, 2010
Veterans Day 2010
To our readers who are veterans and all those who served our nation...thank you.
Don't forget there are other ways you can show your thanks...supporting Project Valour-IT is certainly one of them.
The Disabled Veterans of America have some thoughts on how we can serve those who served us all.
If anyone else has ideas, projects or organizations that they've worked with to support vets feel free to mention them in the comments.
Also, there's an interesting and moving post at Blackfive chronicling the change in attitudes in America about veterans from Vietnam to today. Never again can or will we allow these brave men and women be disrespected.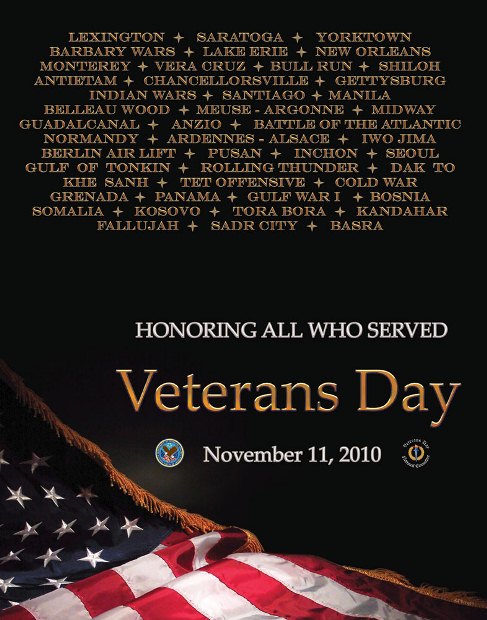 posted by DrewM. at
11:27 AM
|
Access Comments