« An Epic Rematch
|
Main
|
Obama to Businesses: "I really love you guys. Really. Now hire somebody!! Please" »
November 04, 2010
Lost In The Election News...Alaska TV Station Fires Two Employees For Plotting Against Joe Miller
Talk about burying bad news. It's old but I didn't want to let it go without note here.
Reporters for an Anchorage TV station were caught on voicemail plotting to hit Joe Miller with false stories right before the election. Station management denied any ill intent but the explanation offered that day was clearly BS.
They can spin it anyway they want now but actions speak louder than words.
"KTVA today released findings of its internal assessment of allegations that the "news director for CBS Anchorage affiliate KTVA, along with assignment editor Nick McDermott, and other reporters, openly discussed creating, if not fabricating, two stories about Republican nominee for U.S. Senate, Joe Miller," as alleged by the Miller campaign. KTVA states that its review included multiple staff interviews, a review of that day's actual news coverage and a forensic transcript of the recorded audio conversation.

General Manager Jerry Bever stated, "As we worked through this fact-finding process we noted that actual story assignments for that day had already been decided before the recorded conversation took place. At no time did any of the elements associated with the recorded comments become part of any coverage or broadcast. The recorded conversation in question specifically involved how that evening's Miller rally might be promoted and the ensuing dialogue went down hill from there. These particular comments were not in line with KTVA standards."

As a result of this incident, the two producers involved in the recorded conversation are no longer with the station. As a matter of policy KTVA did not identify the staff members involved, however KTVA clarified that neither the News Director, Assignment Editor Nick McDermott nor any other KTVA reporters were involved in the recorded conversation as previously reported by the Miller campaign.

KTVA believes that its actual broadcast coverage of Miller has been sound and fair during this election cycle and the history of our coverage speaks for itself. Bever noted that in the coverage of this issue, FOX News correspondent Dan Springer reported that in a review of recent Miller coverage by KTVA, Fox News could not find any articles or stories that showed any obvious bias or hit pieces against Joe Miller.

KTVA has contacted the Miller campaign to set up a meeting to review its findings. "
The plotting only came to light because one of the employees was stupid enough not to hang up their phone, otherwise we never would have heard about it.
How many other times a day does this go on and we never know about it?
But don't worry Media Matters For American is listening to Rush!

RELATED: Alaska election officials are speeding up the write-in counting process.
From Slu: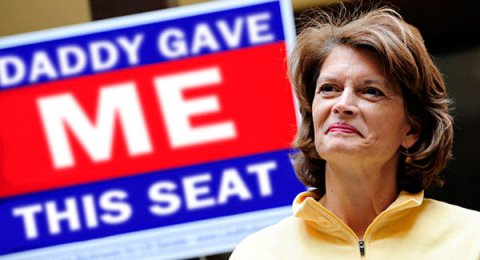 posted by DrewM. at
03:32 PM
|
Access Comments