« Be Happy: Crist's Concession Speech
|
Main
|
Buerkle Goes Up In NY-25? »
November 03, 2010
The Gloating Thread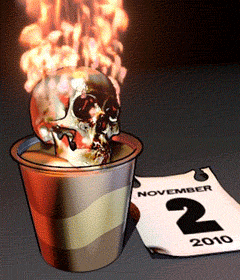 As some of you may know, my main interest in politics is the gloating.
It's been four years since I could gloat. (Well, okay, we had a couple of good off-year elections earlier.)
So, as I'm... uh... nursing my wounds and sense of failure after being part of a historic 60+/6 landslide... I'm thinking we need to gloat.
Chip Cravaak: Ike Turner
Jim Oberstar: Tina Turner
Pat Toomey: 60 horny guys with a hard-on for poultry
Joe Sestak: "That Chicken"
Bobby Schilling: One of those mean kids at school who beats up retards
Phil Hare: a retard


posted by Ace at
07:26 PM
|
Access Comments