« Predict the Upset Nobody Saw Coming Contest
|
Main
|
Judge Rules Linda Mazurski Cannot Hand Out Printed Write-In Lists Within 200 Feet Of Polling Booths »
October 27, 2010
Ace: This Poll Showing Bielat Within MoE of Frank Gives Me "Robot-Boners"
Sean Bielat: Hey, You Can't Do This; We've Actually Met. It's Creepy.
Ace: Sexy-Creepy You Mean!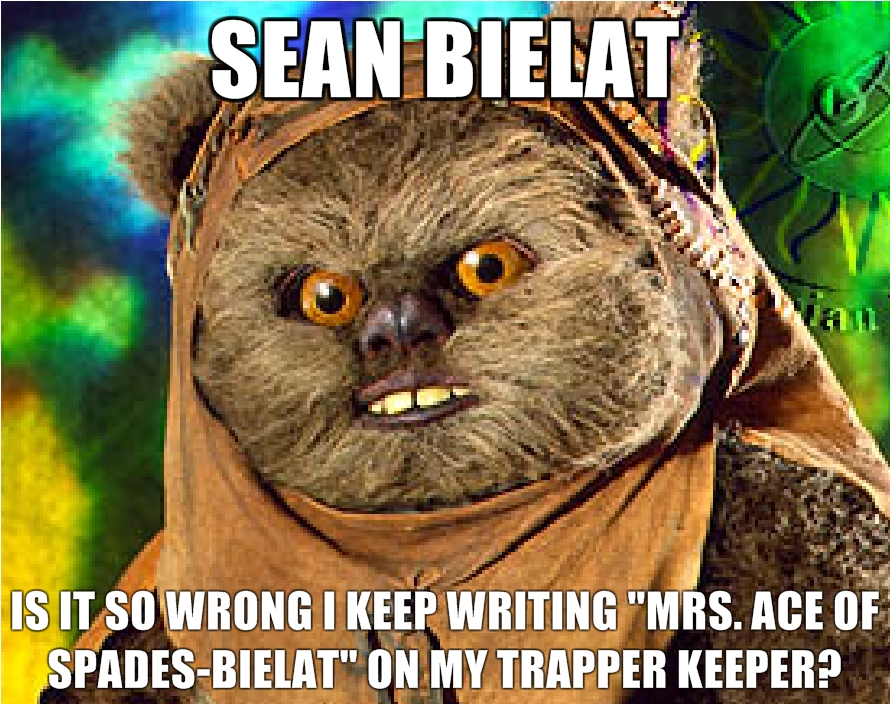 Allah wanted to know why I thought that Boston Globe poll was wrong.
First, Charlie Cook said a few weeks ago that most media polls are horrible -- they pay doodly-squat for them, and get a commensurate level of work. He said 50% of media polls are simply bad polls, not even worth looking at, another 25% are merely mediocre, and only 25%, from respected polling firms, are worth a damn.
He also said he'd trust an internal poll -- done by a company he knows and respects -- over most media polls.
The problem isn't that these polls are cooked; it's that they're cherry-picked for publication. That is, if Bielat has polls showing him down 10, 8, and 3, which one do you think gets leaked?
(FYI, though, the sense I get is that Bielat's polls have him either at -5 or -3.)
That said, as far as actual professionalism of the poll itself, Cook says that internal polls are often superior media and academic polls.
I also noted, responding to Allah, that Bielat signs are all over the area in MA-4, with very few Frank signs at all. And that people we were calling seemed pretty receptive to putting Frank out of office.
Sure, we were calling a conservative-ish town (Taunton), but it's not the most conservative place in that district.
The minute these people hear that they have a credible candidate, a Marine and engineer, who builds robots to protect our troops in Afghanistan and Iraq, they'll go for him. It's just a question of letting people know. And getting out the vote.
And ads like this:
Barney Frank is an arrogant, entitled prick who caused the greatest financial disaster of the last 80 years. Period. He has no charisma. He has no common touch. He has no humility. He has no looks. He has no gravitas. He has no charm. He has no accomplishments.
What he's got is a boyfriend who's let Barney Frank's dubious success get to his head so he goes out and heckles opponents.
And that's what he's got. That's all he's got.
And don't forget: We can blow the shit out of the entire Massachusetts Democratic caucus:
Jeff Perry can win, with a little help.
Bill Hudak can win, with a little help.
Jon Golnik can win, with a little help.
Call their offices and volunteer to spend some time at their campaign HQ. It's fun, you meet people, you talk about how awful the Democratic Party is (and a little about how awful the Republican Party is), and you get free pizza and donuts out of the deal.
Oh: On signs -- even if you just call the office to pick up a sign and put it in your yard, it's important.
Remember, people don't like voting for a name they don't know. When they see the same name up a bunch of times, they become familiar with it. Particularly if their neighbors are endorsing that man. It gives them information -- not much information, but enough. It tells them that even though they haven't done their homework and decided which candidates are worth supporting, people they know have done that homework, and those people have decided that people like Bielat, Hudak, Perry and Golnik are serious guys worth voting for.
Oh: And Marty Lamb for MA-3 (Fall River area, I think).
Check out his stooge opponent McGovern getting jeered at a debate trying to blame everything on Bush (at Hot Air).