« Poll Puts Whitman, Fiorina Just A Little Ahead
|
Main
|
Financial Briefing: Pennies from Heaven »
October 19, 2010
Overnight Open Thread
Welcome all to the most depressing day of the week.
Introducing the The Rent Is Too Damn High Party
So New York had a gubernatorial debate last night open to all candidates for governor including Jimmy McMillan of the - well see if you can figure out which party he represents. And as a karate expert he can rock you with his gloved fists as well as his epic beard. If Samuel L. Jackson ever plays Claus in a Christmas special, I'm guessing he'll owe Mr. McMillan some royalties.
Now I've always thought the 'Tea Party' was an o-kay name for a political movement but The Taxes Are Too Damn High Party has a certain ring of clarity to it as well.

Elvira Channels Her Inner Christine O'Donnell
Well I guess I never though of her a witch exactly - but just assumed spells and bloody altars were involved somehow. How else to explain how she still looks so good at 60?

Man Finds Mysterious Device Attached to His Car
So his mechanic removed it and he figured out via the internet that its a GPS tracking device typically used by police. The next day the FBI comes around and demands their device back although they wouldn't officially acknowledge that it's actually theirs.
According to a recent 9th U.S. Circuit Court of Appeals ruling law enforcement can attach a tracking device to someone's vehicle without a warrant even if it's parked on private property - a decision I'm hoping will make it to the Supreme Court soon. Of course the man in question is a 20 year-old Egyptian-American with a quite sketchy family so really there's no one to root for in this case.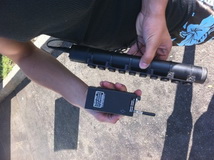 Death of Britain Watch: Part MLXXII

'But I don't think me or my children should miss out on nice things just because I have never worked.' Miss Marshall's children, aged between three and 16, don't appear to miss out.

They all have the latest computers and gadgets, and the family have been on two holidays abroad this year.
And Marshall was also able to afford a boob job off of her benefits.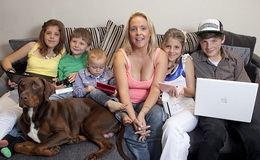 The Worst Beers in the World
As determined by thousands of beer enthusiasts at RateBeer.com. Who would ever have thunk that a low-alcohol malt liquor would be at the bottom of the taste pyramid?

1. Olde English 800 3.2 Score: 0.96
2. Natural Ice Score: 1.03
3. Natural Light Score: 1.03
4. Milwaukees Best Score: 1.05
5. Michelob Ultra Score: 1.06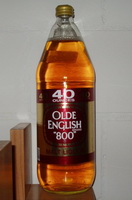 Luckiest Golf Shot Ever!
Sometimes gravity (and groundhogs) work in your favor.

Dogs Can Be Optimistic or Pessimistic
Which isn't really surprising when you consider all the personality traits that breeder select for. Of course people are a lot more like dogs than we'd care to admit.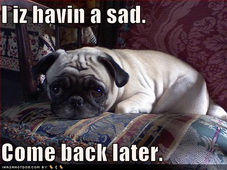 Sons Matter: Couples With Daughters More Likely to Divorce
Also unmarried pregnant couples were more likely to have shotgun weddings if the baby was going to be a boy. Researchers have various theories why this is true but it's definitely not a statistical fluke.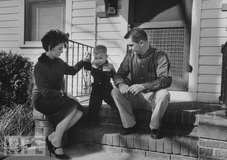 Fly a Balloon
Don't re-size your browser - just watch.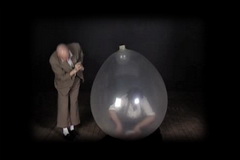 The Yahoo AoSHQ group. You know the way.
Tonight's post brought to you by sad kitteh: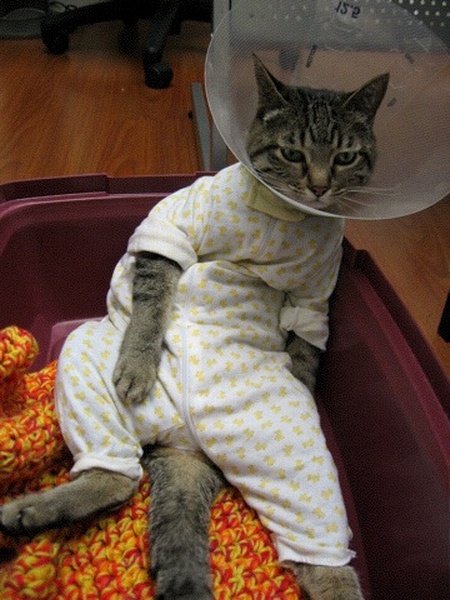 Notice: Posted by permission of AceCorp LLC. Please e-mail overnight open thread tips to maetenloch at gmail. Otherwise send tips to Ace.

posted by Maetenloch at
09:28 PM
|
Access Comments