« Star Wars: The Silent Movie [rdbrewer]
|
Main
|
Funny Takedown Of Rick Sanchez »
October 02, 2010
College Football Thread
Oh man. Ok, I'll buck up Obama, even though UT got their asses handed to em last week, and today is lookin grim.
But I'll be strong.
The big game today gotta be Alabama (1) and Florida (7) tonight at 8pm. You morons mocked me last week when I called the upset, but even you diehard cousin humpers will have to admit, it was close.
Texas (21) and OU (8) this afternoon in Dallas at 3:30. OU didn't look good against Cincinnati or Air Force, but on the other hand Texas didn't look good against anybody.
Wisconsin (11) and Mich. St. (24), also at 3:30pm. Stanford (9) and Oregon (4) tonight at 8, and Penn State (22) vs. Iowa (17) a little later.
It's a great weekend you goofballs. Hope you enjoy.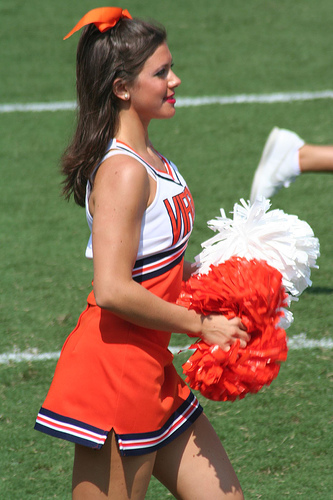 posted by Dave In Texas at
10:18 AM
|
Access Comments