« The Constitution and the Presidency
|
Main
|
No Whining in the Football Thread - here's an open non-football thread [ArthurK] »
September 25, 2010
College Football Thread
Last weekend in September means the games start getting interesting now. A preview (all times EDT):
Ranked head to head games: Alabama (1) at Arkansas (10), 3:30pm. I smell an upset. S. Carolina (12) and Auburn (17), 7:45pm. Boise St. (3) vs. Oregon St. (24), 8pm, LSU (15) vs. W. Va (22), 9pm. Other top 10: Ohio St. (2) and Eastern Mich., 3:30pm, Texas (7) and UCLA at 3:30pm, OU (8) vs. Cincinnati at 6pm, Nebraska (6) vs. S. Dakota St., 7pm, Florida (9) and Kentucky at 7pm, and Oregon (5) and ASU at 10:30
And last night, TCU (4) beat SMU 41 to 24
ALSO: Miss Autumnal Equinox, 2010.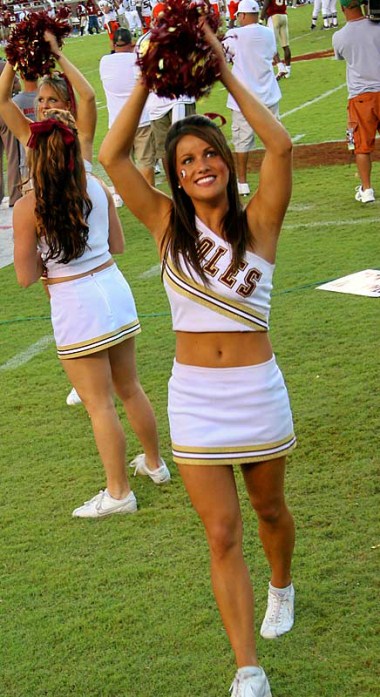 ALSO ALSO: Mel Gibson just emailed me to say "I'm gonna go to the FSU/Wake Forest game and burn the stadium down, but first she will blow me"

posted by Dave In Texas at
08:00 AM
|
Access Comments