« Meet Staff Sergeant Salvatore Giunta, Medal Of Honor Recipient
|
Main
|
NFL Moron Pick Em - Week 1 »
September 13, 2010
Overnight Open Thread
Frank J Fleming On How Not To Be An Extremist
Well the first step is realizing that you in fact have extreme views. And it's very easy to delude yourself that your views are entirely mainstream - especially when you seldom leave the cocoon. But if you were to explain your views to say 20 people at the mall and 85%+ of them think they're crazy, well you're probably an extremist. So take Frank's test and see if maybe the E-word applies to you.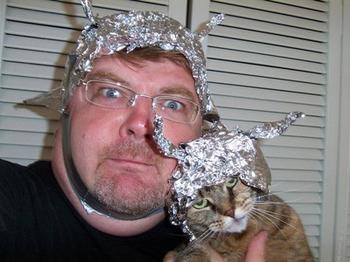 If you're still unsure, look for these additional indicators...
If more than two professors ever agreed with your ideas and you didn't get a BS or MS degree, you're probably an extremist. If you ever shouted 'RONPAUL!' in a non-ironic way, you are an extremist. If Step 2 of your 10 point political plan involves an armed insurrection, you're probably an extremist. If the gold standard or the Queen of England figure prominently in your political views, you might be an extremist. If your political goals assume the non-existence of say 1 to 99% of the human population, you are an extremist.
Now there's nothing necessarily wrong with being an extremist but you have to be honest with yourself and others that your views are indeed out of the mainstream. And you're way better off finding better arguments that will resonate with people rather than just ranting about the sheeple or shooting up the Discovery Channel office. If you do go the tin foil route, just remember that it's always shiny-side out!
Kodachrome Film Test Shots From 1922
Here's some test footage from 1922 that Kodak shot as they were developing the Kodachrome process for color film. The first full-length color movie wouldn't arrive until 1935. It's weird how seeing things in color psychologically makes them more real even though it shouldn't - an trick used for good effect in The Wizard of Oz.

5 Widely Believed Dating Myths
Contrary to widespread belief gamers aren't generally cheeto-dicked losers. And then there's this:

Word of advice: if you feel the need to test your relationship, you probably already know something's wrong with it. For instance, if your boyfriend is cheating on you with a short, balding male prostitute named Fernando. Moving in together isn't going to help.
Word.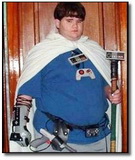 Schadenfreude: Guess Who's Not Watching The News Anymore
Heh: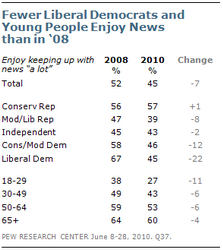 Guess it's not so much fun when your guy isn't riding high anymore. And note that the number of conservatives who follow the news closely has barely changed.
The Pallas Cat Kittehs
Consider this your DE Senate race antidote. Even at just 12 weeks they're able to discern the difference between RINOs and nutty sluts.

Kurt Schlichter: Death of the Movie Star - John Cusack
Actually I liked most of John Cusack's movies (with the exception of Say Anything - the one everyone else seems to love), but that's different from liking John Cusack the actor. Mostly he can play appealing characters in an appealing, unobtrusive way. But that's not enough for him.

Cusack appears to be the go-to guy for Hollywood producers looking for a nonthreatening presence with an edge of mordant existential crisis to show up and play the lead. He won't get any butts in seats, so the thought process goes, but he won't keep them away either.

Until now. See, Cusack fancies himself something of a political activist.
Case in point - this recent
tweet
by Cusack:
I AM FOR A SATANIC DEATH CULT CENTER AT FOX NEWS HQ AND OUTSIDE THE OFFICES [of] DICK ARMEY AND NEWT GINGRICH-and all the GOP WELFARE FREAKS
A classic example of authentic actor gibberish.
And Kurt has some advice for John:

Let me break it down for you since your coterie of suck-ups won't: John, no one wants to see your pinko films and no one's particularly interested in being harangued by the guy best known for portraying someone named Lloyd Dobler. My career advice is take a deep breath, thank the Lord for your incredible good fortune, and try not to unnecessarily tick off the very people who are the reason you're a movie star instead of the assistant night manager at a suburban Chicago Denny's.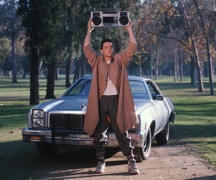 The group thingy. You can figure out the rest.
Tonight's post brought to you by Indy: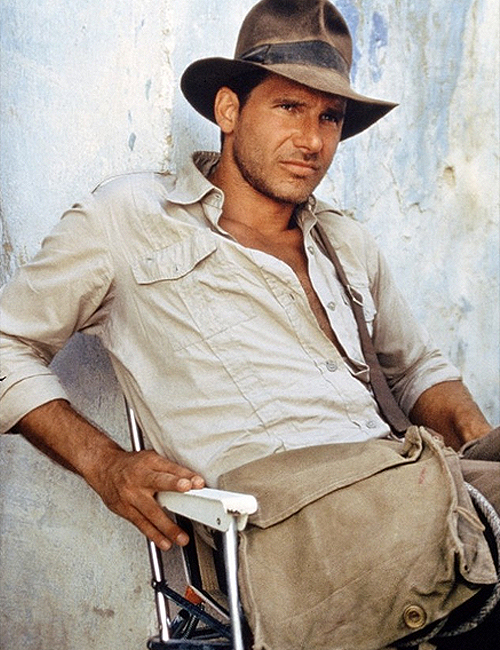 Notice: Posted by permission of AceCorp LLC. Please e-mail overnight open thread tips to maetenloch at gmail. Otherwise send tips to Ace.

posted by Maetenloch at
09:43 PM
|
Access Comments