« Latest Blumenthal Ad: Tone Deaf
|
Main
|
Moron NFL Picks - Reminder »
September 08, 2010
Overnight Open Thread
Welcome to tonight's semi-half-assed hump day ONT.
Last US Light Bulb Factory Closes
After 120 years the US is now out of the electric light business thanks to new regulations on incandescent bulbs. The last 200 workers at the GE plant will be laid off and all manufacturing will now be done in China. Democrats are always carrying on about how Green Technology will save US industry, but it turns out that green tech isn't so Green manufacturing-wise and China can still make it cheaper than we can. So thanks Democratic Congress of 2007!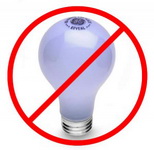 University To Offer Zombie Classes
Well finally. But since it's run by the English department expect them to suck all joy and interest out of the subject and leave out all zombie countermeasures. Really this ought to be covered by the biology or anthropology departments in cooperation with the campus ROTC.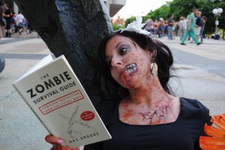 The Ten Best Spy Gadgets
Mostly Eastern Bloc stuff. A lot of the western stuff is probably still classified and given how sophisticated it was even in the 1960's, you can only imagine how advanced it is these days. Here's a solar-powered tree stump bug that the US used to eavesdrop on a Soviet air base in the 70's.

Men Do No More Housework Than 30 Years Ago
In other words our long campaign of non-violent resistance has succeeded. Gandhi would be proud.

Researchers Alexandra Killewald and Margaret Gough said: 'There is something about the experience of being a wife, as opposed to a husband, that causes even high-earning wives to spend considerably more time on housework than their husbands.'
Given that men do 7 hours of housework a week, it's not like they're loafing around either. And yes the lawn and cars are part of the house too.
More of What Young Girls Can Learn From Cartoon Princesses
Don't let an aversion to heavy body hair and bestiality keep you from your one true love.

What The Hell Are "Treggings"?
I only know what jeggings are thanks to the ONT. What ever happened to plain old pants?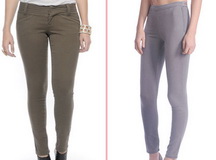 Macho Men Have A Scent All Their Own
Women described the scent as 'unpleasant' but were still aroused by it with anxious women most sensitive. Apparently manly smells are just like bad boys - no women ever admits to liking them.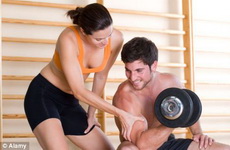 Otho Has Died
Glenn Shadix best known for his role as Otho in Beetlejuice died this morning after falling from his wheelchair. He had battled heart and hip problems in recent years and his house burned down last year. He was just 58.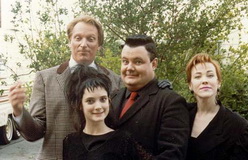 Tonight's post brought to you by Circuit Design 101: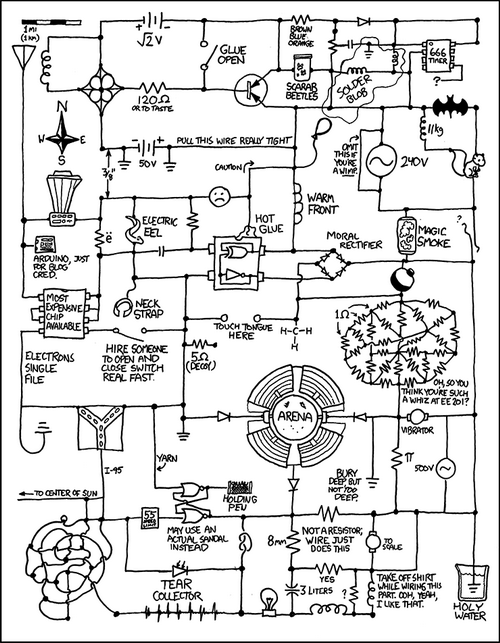 This design isn't bad but I would have replaced the electric eel with an intermittent short and put in a diode to protect the magic smoke.
Notice: Posted by permission of AceCorp LLC. Please e-mail overnight open thread tips to maetenloch at gmail. Otherwise send tips to Ace.

posted by Maetenloch at
09:03 PM
|
Access Comments