« Palestinian Authority member busted in sting trying to buy "stolen" weapons in Miami
|
Main
|
Chrissy Matthews: It Wasn't a Tingle, It Was a Thrill »
September 07, 2010
Overnight Open Thread
FYI for you OH-area morons there's going to be a SW Ohio Moron meet-up going for next Fri, Sep. 17th, somewhere around Cincinnati. Look in the yahoo group or contact Lacey for more details.
So Who's Spending on the Military?
Here's a map of the world showing how much each country spends on the military as a percentage of its GDP. Overall the world average is 2% but clearly there's quite a bit of variation. The Arabian peninsula seems to be a hot spot with most countries there spending 10%+ of their GDP. I doubt they actually view Israel as a likely threat so I assume that they're arming up against Iran and each other.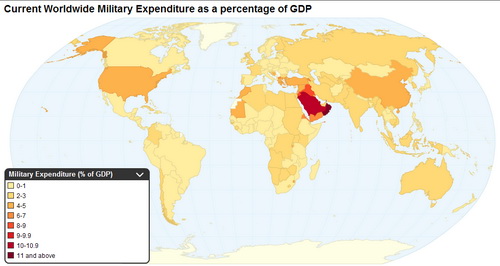 Among first-world powers China spends 4.3% followed by the US at 4.06% and Russia at 3.9%. Of course we have defense commitments around the globe and have been fighting two concurrent wars so our relative defense spending is actually surprisingly low. Russia meanwhile is busy trying to make up for all the lean years in the 90's with their recent oil revenues.
But China has been on spending spree for over a decade now and is clearly trying to make their military the strongest in the region. Given their surplus of unmarried nationalistic young men I just don't see anything good for us or the world coming from that. The only hopeful factor is that historically China's never been able to get its act together long enough to really threaten its neighbors. Still it could be a very rocky 20 to 30 years ahead of us.
When Gingers Gather
So the town of Breda in Holland had their 5th annual 'red hair day' along with music, a fashion show and even lectures about ginger hair. Based on this picture though I'd say many were technically daywalkers. Still it's got to set a new record for the lowest person-to-soul ratio ever recorded.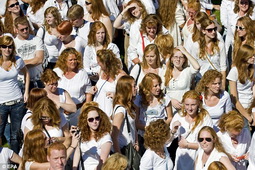 A Classically Trained Singer Evaluates 5 Classic Metal Singers
Here Claudia Friedlander, a classically-trained voice teacher considers Bruce Dickinson, Ronnie James Dio, King Damond, Ozzy Osbourne, Rob Halford. Overall they score pretty well but Rob Halford is the only one that she would invite to her studio. Ozzy did not fare so well.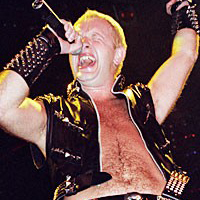 The Bath Bomb
For tough guys who aren't afraid to indulge in the occasional bath but don't want a rubber ducky.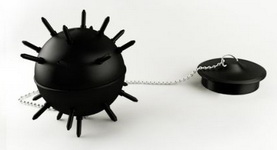 How To Fly a Helicopter
Just in case you have to bust a friend out of prison or conduct a last minute air assault.

What Championship Pin Ball Looks Like
Here's video of the deciding game of this year's PAPA World Pinball Championship. The winner took home $10,000 for his play.

Police Sketches Vs. The Actual Perps
Here's a collection of police sketches compared with the actual criminals when they were caught. Overall I'd say the police artists did pretty well given that they're going off the sometimes unreliable descriptions of other people. Just for the record the picture below is not one of them.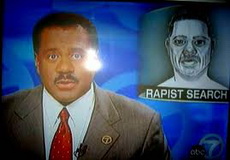 Finally: The 3 Button-Sided Duvet Cover
Sure you can work in a comforter through a single side but I've always thought it was a poor design. So who says there was no room for improvement in bed cover technology.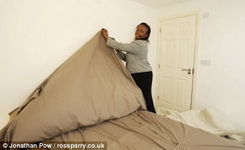 Hollywood Party Crashing Could Soon Get You Jail Time
So I take it that the California legislature has finally gotten around to passing this year's budget more than two months after the deadline and so can afford to waste time on stupid shit like this. Oh wait.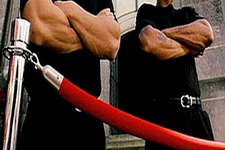 The Yahoo AoSHQ group. You know the way.
Tonight's post brought to you by Kurt and William S. Burroughs: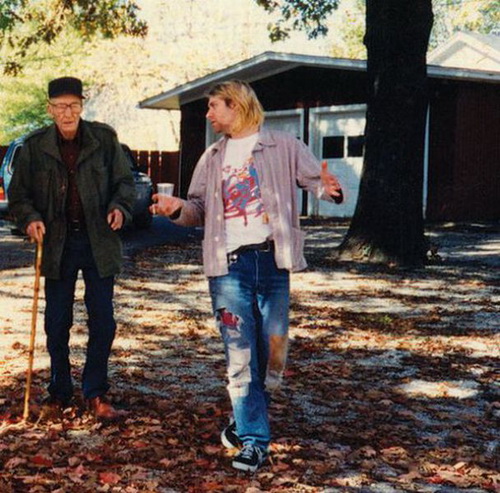 Notice: Posted by permission of AceCorp LLC. Please e-mail overnight open thread tips to maetenloch at gmail. Otherwise send tips to Ace.

posted by Maetenloch at
09:16 PM
|
Access Comments