« White House Set To Deploy October Surprise: Michelle Obama
|
Main
|
CNN: GOP Has 7 Point Lead; Voters Who Dislike Both Parties Breaking Towards GOP; Independents Swing Wildly Towards GOP »
September 05, 2010
Overnight Open Thread
Woo hoo the weekend continues.
How About Some Johnny To Start The Week
Here are Johnny Cash and June Carter singing 'Jackson' at the Grand Ole Opry in 1968. They had just gotten married a few months before making this one of the finer married duets in music.
And here they are 34 years later accompanied by family.

June Carter Cash died in 2003 and Johnny followed her just a few months later.
HCR - The Turning Point For Democrats
Sure it was so unpopular with the American people that the Democrats decided to cancel town meetings lest near riots break out but they all knew better and forced it through Congress anyway convinced that Americans would come to love it when properly 'educated'. Well guess what - they didn't. Sometimes things are unpopular because get this - people don't actually want them.
And so the one thing complete Democratic control of government managed to achieve is now an albatross around all of their necks and likely to end any possibility of another Democratic majority for a decade plus. Hope the arrogance was worth it assholes.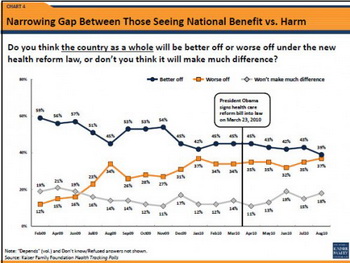 2 Corgis, 1 Treadmill
Watch if you dare.

Incarcerated Ladies Are Interested in You!
They got lots of time and not too fastidious standards so check'em out at Meet-an-Inmate, CellblockMail, PrisonInmates. And most will be available within 5 to 10 years. I hear they just love poetry.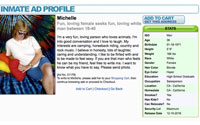 'Full Metal Jacket': The Disney Dubbed Version
Don't eff with Donald.

Why Time Travel Can Be a Mixed Blessing
Sometimes you don't want to know.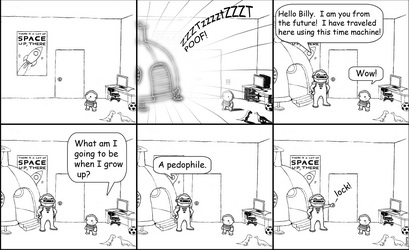 What They're Reading at Gitmo
One of the few perks for Gitmo prisoners is getting to choose what to read from the camp library usually in their native languages:

Other offerings in the library started in 2003 include the The Lord of the Rings trilogy, the Twilight series and a self-help book called Don't Be Sad. Prisoners don't browse the shelves of this particular library; instead, they wait for a weekly visit by a cart of books prison officers think they might be interested in. There are mysteries and books of poems, copies of National Geographic magazine (a favorite), dictionaries and science textbooks. If the prisoners see something they like they are allowed to check it out for 30 days.
By far the most popular series is Harry Potter. But no sexy stuff which is a rule the prisoners made themselves. And settle down Amnesty International - the prisoners are inflicting Twilight on themselves.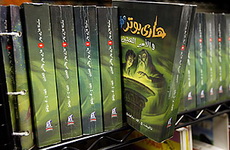 How to Make Your Own Sex Tape
Well it seems to be the hot thing among up and coming D-level celebs and here are some tips on how you can get in on the whole trend. Really how often have you checked your perineum under proper lighting? And for god sake do not upload the video to your computer unless it's part of your overall marketing plan.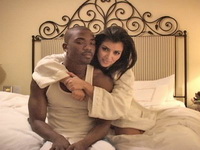 The Rise And Fall of Quicksand
So what ever happened to quicksand? It seemed to be everywhere just a few decades ago - in fact I vaguely recall nearly a third of Giligan's Island episodes seem to involve quicksand somehow. Yet today it almost never appears on TV or movies and the kids today seem to have no fear of it.

A boy named Zayd tells me. "I think people used to be afraid of it," he says. His classmates nod. "It was before we were born," explains Owen. "Maybe it will come back one day."
And even more disturbing there's a whole community of quicksand fetishists who have of course discovered each other on the internet. I guess there's some kind of internet rule about that.
He'd stumbled across an online community of quicksand enthusiasts—kindred spirits, it turns out. Some were "sinkers": Those who crave the sensation of being mired in deep mud, the suction that's created when you step into water-logged clay. The stories they post to the group message boards—which have flourished over the past 15 years— suggest a shared spirit of adventure.
And yes there are quicksand sex stories.
Weekly AoSHQ Commenter Standings
Ewok in the top ten!
Top 10 commenters:
1 [627 comments] 'Chris in Va' [87.91 posts/day]
2 [441 comments] 'curious'
3 [422 comments] 'Kratos (Ghost of Sparta)'
4 [312 comments] 'Rum, Goddess of Doom'
5 [278 comments] 'The War Between the Undead States'
6 [271 comments] 'ace'
7 [270 comments] 'gator'
8 [269 comments] 'Editor'
9 [261 comments] 'rdbrewer'
10 [246 comments] 'HeatherRadish'
Top 10 sockpuppeteers:
1 [249 names] 'Chris in Va' [28.88 unique names/day]
2 [117 names] 'Wyatt Earp'
3 [68 names] 'fluffy'
4 [52 names] 'gator'
5 [50 names] 'logprof'
6 [48 names] 'Mallamutt'
7 [48 names] 'George Orwell'
8 [47 names] 'andycanuck'
10 [41 names] '18-1'
The group. Yeah.
Tonight's post brought to you by Lucas does Hitchcock: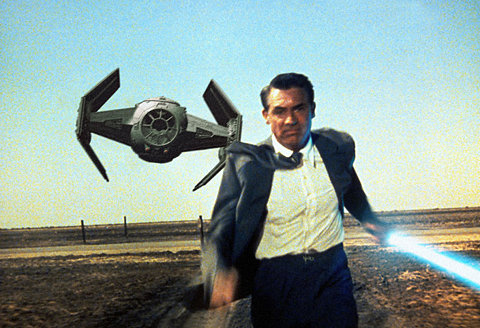 Notice: Posted by permission of AceCorp LLC. Please e-mail overnight open thread tips to maetenloch at gmail. Otherwise send tips to Ace.

posted by Maetenloch at
09:07 PM
|
Access Comments